Posted by Ian Torchia on Sep 9th 2020
Two weeks ago I competed in the App Gap rollerski race put on by the New England Nordic Ski Association (NENSA) up the Appalachian Gap mountain pass on matched Swenor rollerskis. In normal times, the race is put on as a mass start skiathlon in which the first 4.5k are skate and the last 2.7k are classic. To put it lightly, I had a hell of a time in the race last year where I hit a new max heart rate and lactated out 10 minutes in with 20 minutes of climbing to go. Needless to say, it was a terrible race and a painful slog up the Gap.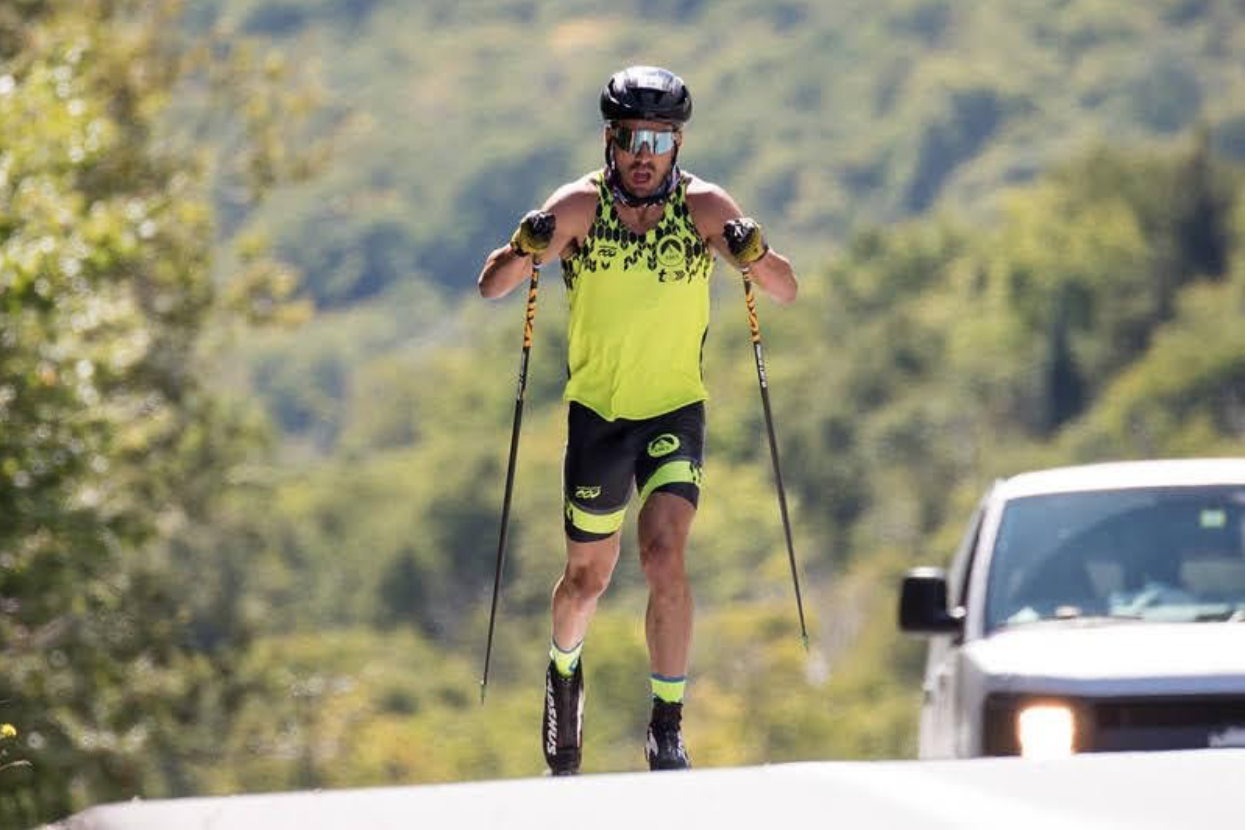 (Near The top!)
With this year looking a little different, NENSA did an amazing job adapting to the circumstances by scheduling each club around the East to compete on different days throughout the week to minimize cross-interactions. Thus, I was chasing my good buddy and former college teammate Adam Martin's time from Tuesday of 28:10. Obviously, different days yield different conditions and Marty reported some wet pavement for the first half and a stiff headwind throughout. Additional precautions taken by NENSA involved switching to classic only, individual start, and masks required on the body in case of an accident and at the finish. My Enjoy Winter mask definitely came in handy as I tied it around my neck and forgot about it for the duration of the race.
As the race was individual start format, I was able to pace the effort much better than the previous year. The first 3k are rolling upwards in which I was able to double pole strongly through the terrain. As it pitched upwards to Mad River Glen, the usual exchange zone, I utilized a mix of striding and double pole kick to cut through the headwind. Post-Mad River Glen, all technique went out the window for the last 2.7k as I focused on getting up the damn mountain as fast as possible. It was definitely a big dig and I crossed the line in 27:30, happy with pushing my limits and notching the fastest time of the week. I was lucky enough to have my brother and his family (5 kids!) at the top cheering and enjoying the views. It was pretty cool to see my nieces and nephews faces when I told them I won :) The best part of the day came in the afternoon with Coach Pat running a shuttle for us to rip downhill mountain bike laps. Definitely the best recovery workout there is!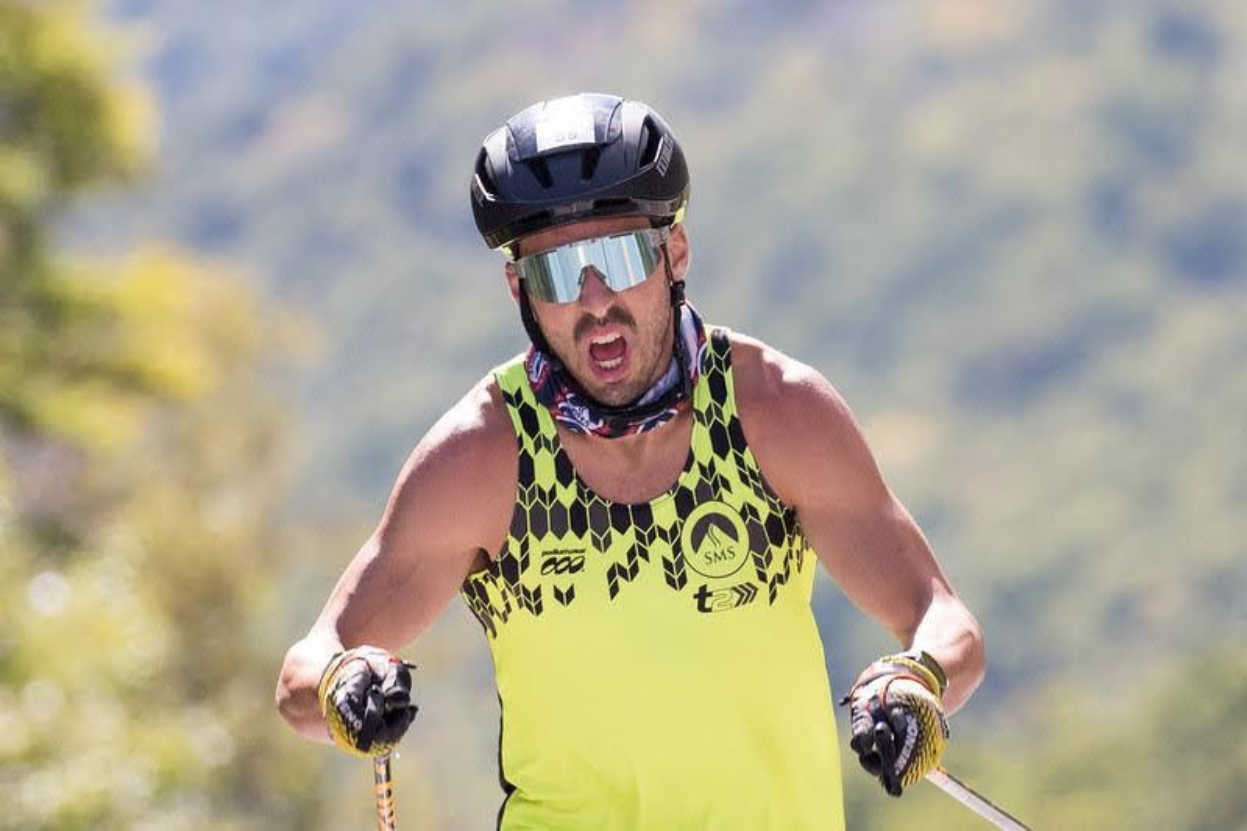 (Pushing Hard)
I hope everyone is having a great start to fall and getting excited with the crisper temperatures and winter around the corner!