Posted by Karen Bossick on May 25th 2023
Rodeling and Yodeling through Winter Adventure
Story originally written by Karen Bossick of "Eye on Sun Valley" newspaper, abridged story below.
Photos courtesy of Muffy Ritz and Lumi Experiences.
Lumi guest Muffy Ritz from Sun Valley, Idaho traveled with Lumi to ski last year's Marcialonga & König Ludwig Lauf Worldloppet events in Italy, Germany and Austria. Read on to learn about her adventures. Reach out by Wednesday, May 31st to join the 2024 trip, including guaranteed entry in the Marcialonga and a $200/person early booking discount: info@lumiexperiences.com
By Karen Bossick:
While others were trying to will the snow away this winter, Muffy Ritz was doing what she always does: Chasing it around the world.
Ritz is adamant about endowing her winters with adventures that include snow, culture and challenge.
"It's so fun to get out of our element in Sun Valley and experience the European way of skiing, the European races…the spirit, the food," she said. "You might take a chairlift to one ski area and spend six hours skiing back where you started."
Ritz came to Sun Valley as an assistant Nordic coach for the Sun Valley Ski Education Foundation. A few years later in 1996 she started VAMPS—Vomen and Muffy's Program--to encourage women of all abilities and ages to challenge themselves on the cross-country ski trails.
Last winter she and Joney Otteson headed to Europe for a few weeks of skiing Worldloppets, including a 70K race and back-to-back 42K skate and classic race.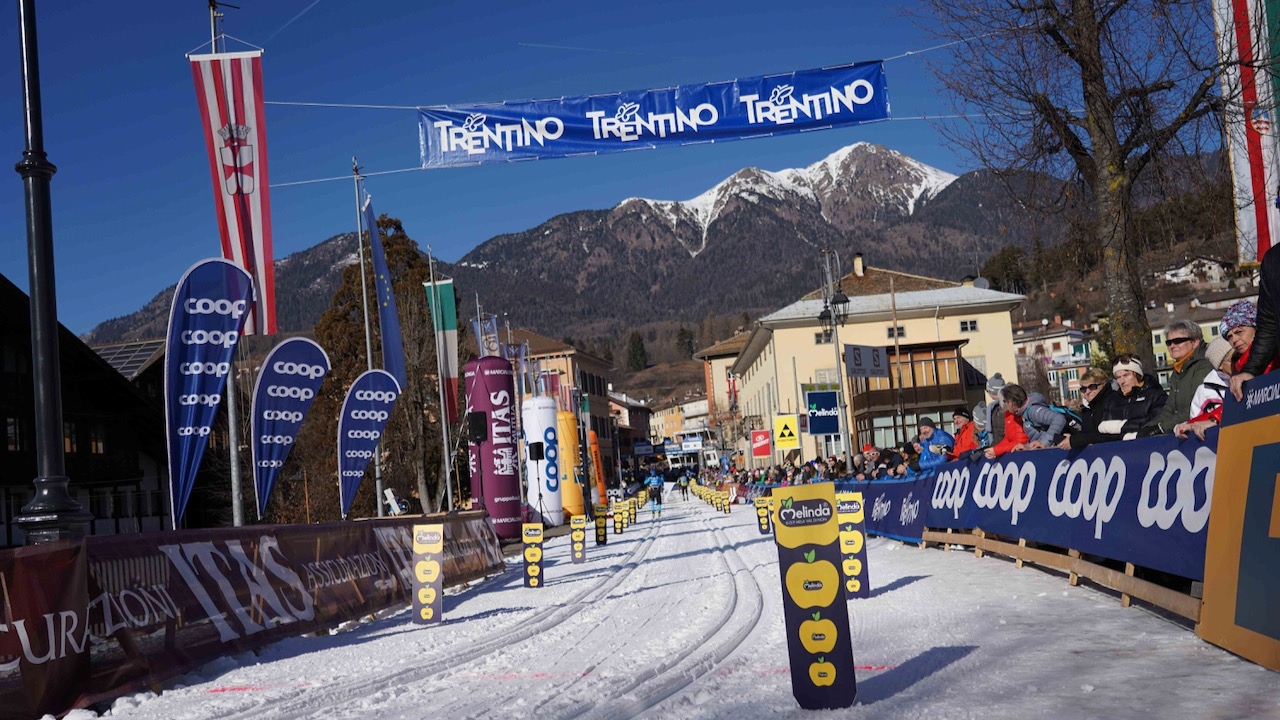 "Worldloppet is basically a long ski, a citizen ski marathon," Ritz said. "Serious racers take part in them, but the vast majority are very average folk. We spent nine months ahead of our trip roller skiing, hill bounding and doing strength training in the gym. But the snow didn't come until mid-December that winter so we were nervous that we wouldn't be in shape compared with those who had gotten on snow before us. But it turns out you don't go that hard—you just cruise."
Ritz did a similar trip in 1998 with Tom Pomeroy and Katharine Sheldon, but it was a DIY trip in which they made their own reservations, waxed their own skis.
This time they did it the easy way, going withLumi Experiences, a cross-country ski travel company founded by Garrott Kuzzy, a Nordic Olympian who grew up in Minnesota—Ritz's old stomping grounds.
The guides included Olympian Holly Brooks, a Seattle native who competed at the 2010 and 2014 Winter Olympics and placed third in a World Cup 4-by-5K relay with teammates Kikkan Randall, Liz Stephen and Jessie Diggins.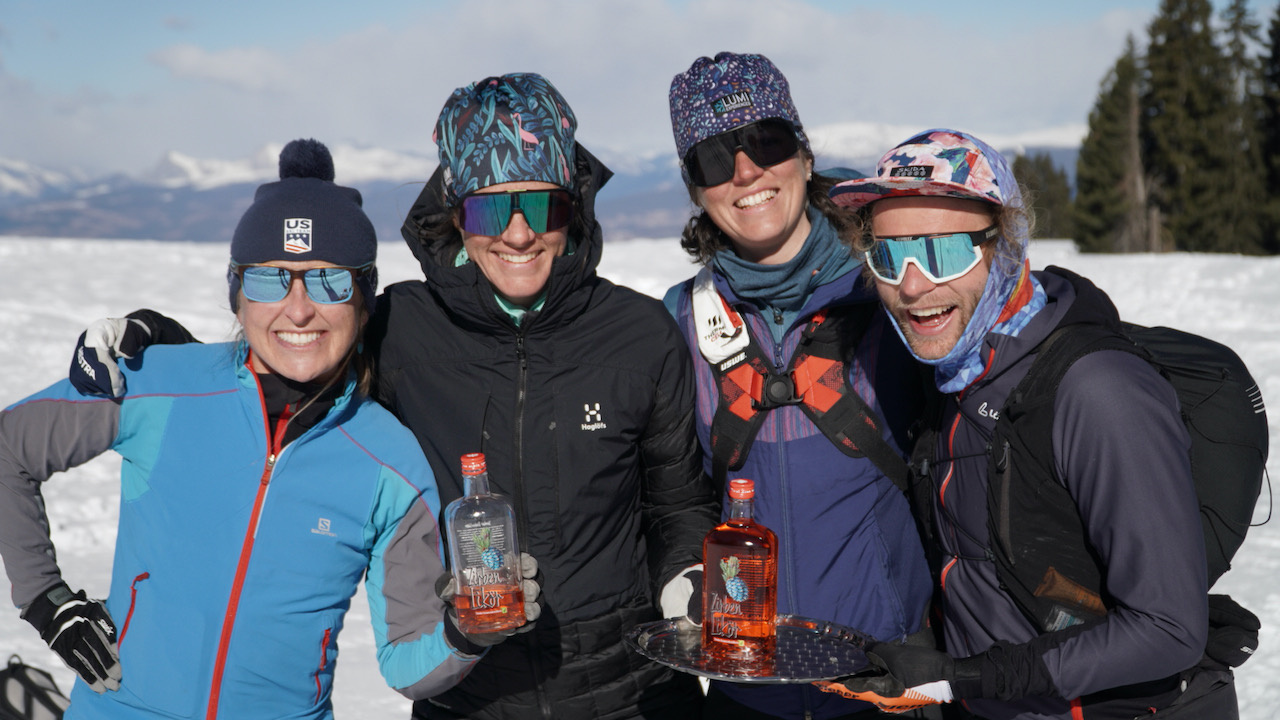 Transportation was dialed in; hotels were in walking distance of the finish lines. They were escorted to the start lines and met at the finish line with celebratory libations. And World Cup wax technicians prepped their skis.
When they weren't skiing, they learned to make apple strudel and knodel dumplings, tried curling and yodeling and careened down snow-covered trails on wooden sleds in something called rodeling.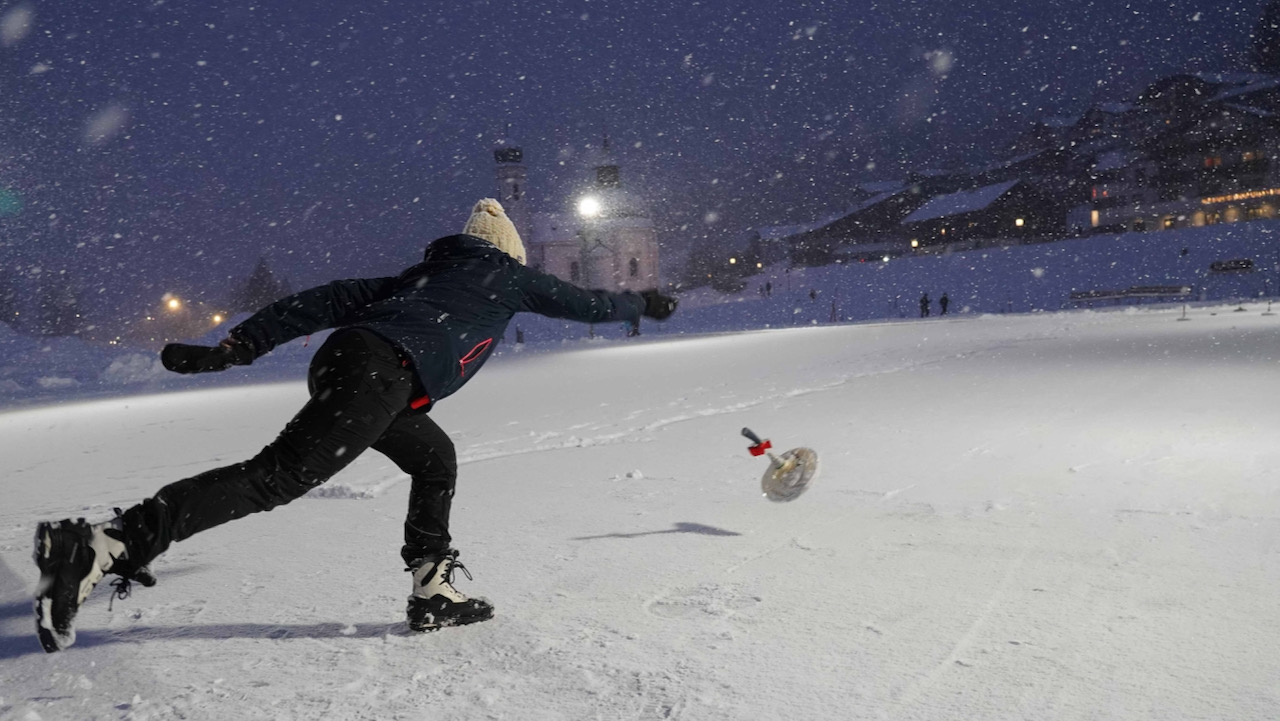 "We'd sled seven kilometers down an icy road, using our feet to brake and steer. It started off easy, then became treacherous. We did it four times anyway," Ritz said.
The 70K Marcialonga, which went up and down hills in the Fiemme Valley of Italy's Dolomites, was the funnest ski race Ritz has ever taken part in.
She and Otteson wore red and blue striped socks ala Olympian Jessie Diggins as they toed the starting line along with 8,000 other skiers. Every five minutes race officials would open the gates allowing another 500 to 700 skiers onto the course.
Bands played and spectators rang cowbells as they skied through tiny villages, finally crossing the finish line in the center of town. The race started at 8 a.m.; the last skiers didn't cross the finish line until about 6 p.m. as fireworks exploded overhead in the dark.
Both felt like they could have skied another 20K, even though they'd skied 70 km already.
"Italians don't know how to go downhill. They'd stand at the top of hills considering the best way to go down. Then they'd snow plow and everybody would pile up," Ritz said. "But Italians know how to have a good time."
The 50K King Ludwig Lauf held in Oberammergau, Germany, took Ritz and Otteson past Bavarian monasteries. They availed themselves of Schnapps at aid stations along the way, and Kuzzy and his crew met them at the finish line with beer.
"There's no pressure—nobody knows you. You're just there to have fun," said Ritz.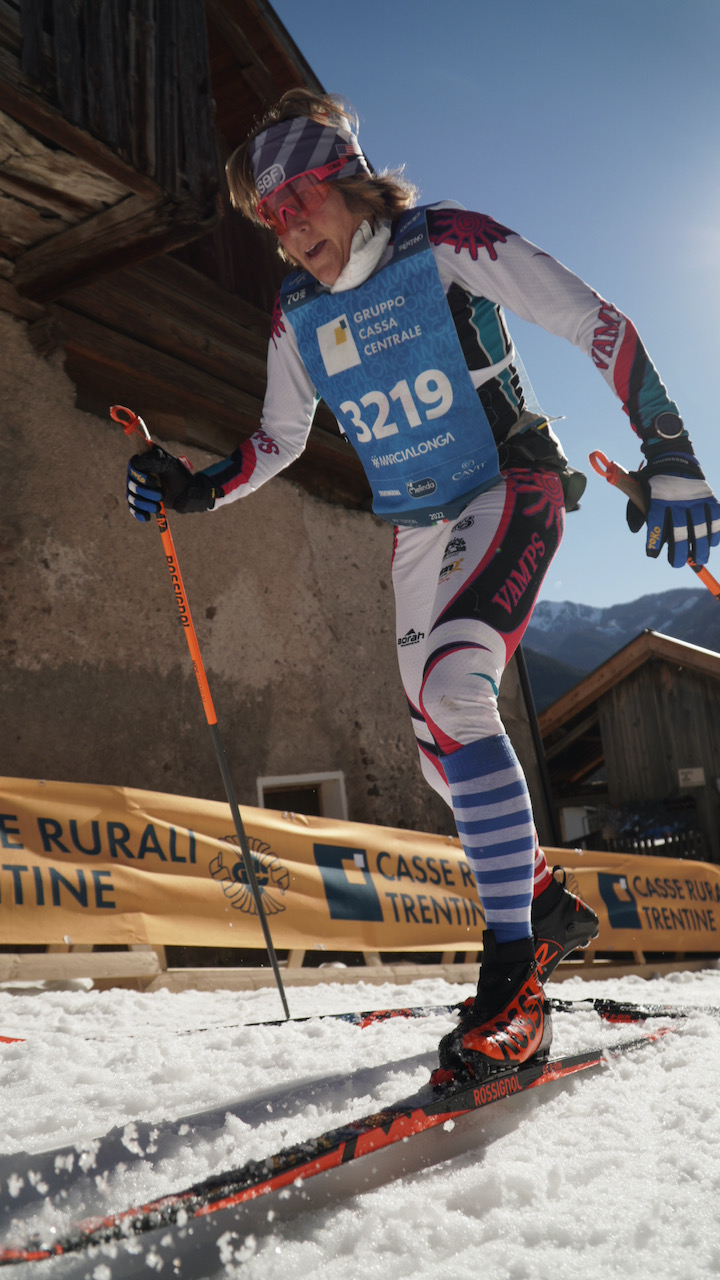 In addition to racing in these and other races, the group visited an Olympic training facility and dined at a hut where they had soup in an herb bread bowl and made their own butter, shaking cow cream in a jar. Some of the alpine skiers skied the Sella Ronda, a 40K ski circuit in South Tyrol, Italy.
Ritz sent friends pictures of the Italian cappuccinos, which she claimed were the best in the world. And, as always, she hopes others will join her on future trips.
"Anyone can do these!" she said.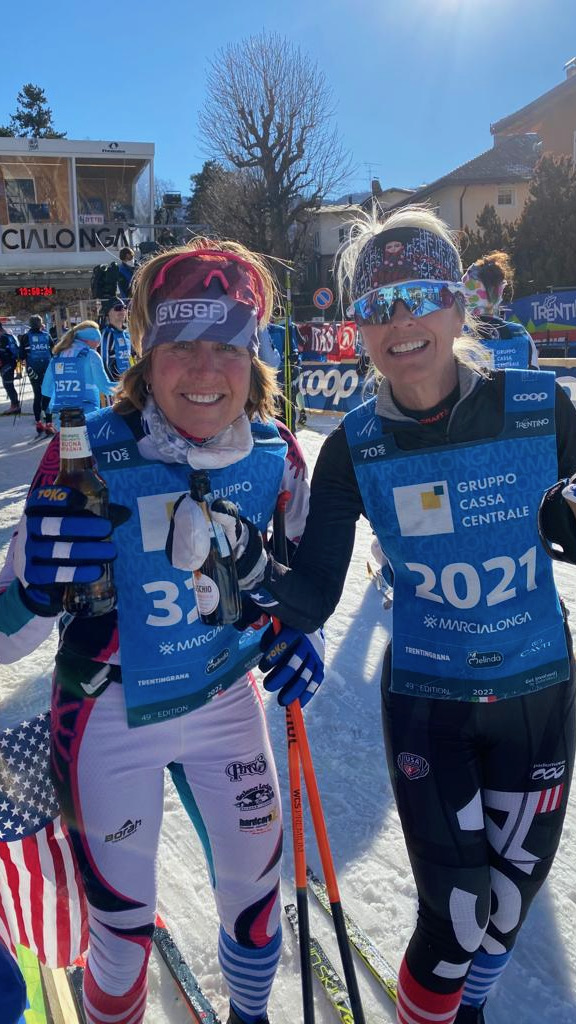 --
As an Official Tour Operator of the Worldloppet,Lumi Experiences offers guaranteed entry in the Marcialonga — one of the most popular (and fastest filling) Worldloppet events of the season. If you want to experience skiing the Marcialonga & König Ludwig Lauf Worldloppet events like Muffy, reach out by Wednesday, May 31st to join the2024 trip, including guaranteed entry in the Marcialonga and a $200/person early booking discount: info@lumiexperiences.com
See you on the trail soon,
Garrott
Garrott Kuzzy