Posted by Jared Shumate on Jan 6th 2021
Hello, SkiPost readers! If you don't know me, I am an athlete on the USA Nordic Combined National Team. I'm writing this blog from mine and my teammates' European base in Scharnitz, Austria, our home for the 2020/21 season just outside of Seefeld, Austria. It definitely feels a little strange to be in Europe right now, given the global COVID situation, but I am pleased with our team's efforts to mitigate our exposure risk and take the necessary steps to safely train in Europe.
Our Team in front of our apartment back in September
In a regular, COVID-free season my teammates and I would typically come to Europe just before our first competitions and bounce between hotels wherever the best training is available. However, this year we took a different approach and rented an apartment for the entire winter season that gives us a low-exposure home base with great training opportunities. Our 7-person national team is now our "bubble", and we can train without having to worry about the risks associated with constantly moving between hotels. Our apartment's location allows us to train in Seefeld, Austria, which has an awesome ski jumping complex seemingly endless cross country trails.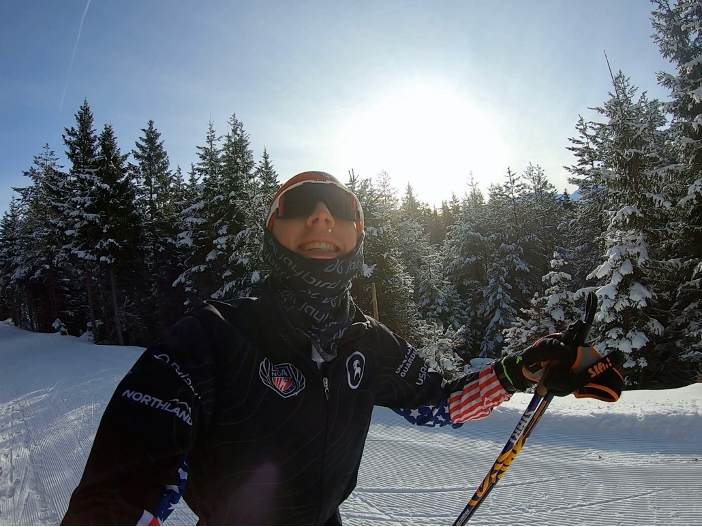 Have to smile when the skiing is like this! Seefeld, Austria
Before travelling to Europe in mid-December, I competed at the FIS Continental Cup in Park City, UT (In Nordic combined, a Continental Cup is similar to a Biathlon IBU cup or a cross country OPA cup). Understandably, there were not very many athletes or teams that made the trip to Park City, but we still held an event that went off (almost) smoothly.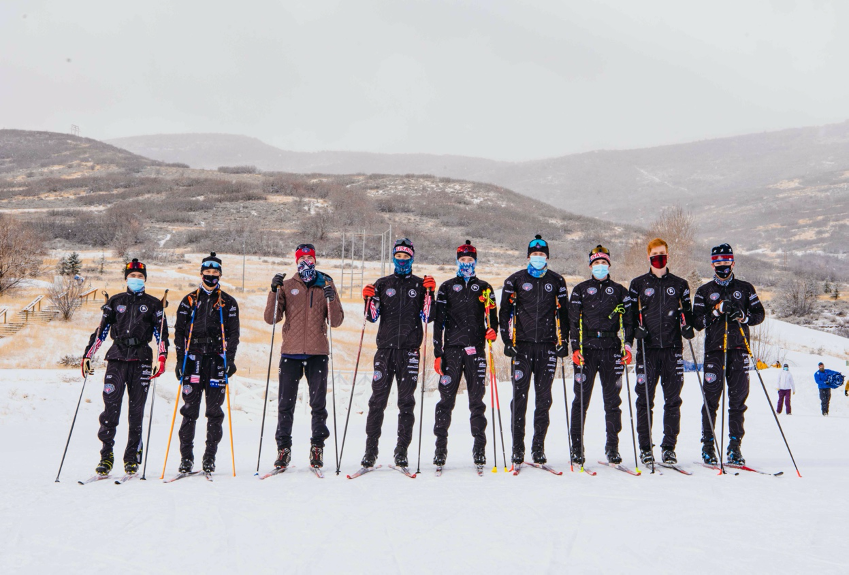 Team USA for the Park City Continental Cup. Photo: Mackenzie Moran/USA Nordic
For myself, the weekend was a mixture of excitement and disappointment. It was exciting to compete again, as the first competitions in a new season always are, however I was especially excited this year because I had no idea if the 2020/21 season would actually happen. The disappointment for me came in the ski jumping portions of our events. We had a three-event weekend, and I was disqualified in the first event, and then had two bad jumps in the second and third events. Bad weekends are part of sports, and every top athlete has disappointing weekends, but it is especially frustrating for it to happen on the first weekend of the season and at a home event. I still was able to pull positives away from the weekend, mostly on the cross country course, but overall I knew that I was capable of better results. In the two races that I did compete in, I skied the 6th and 7th fastest times, with the 6th fastest time coming in our mass start event after skiing up from a last row start position.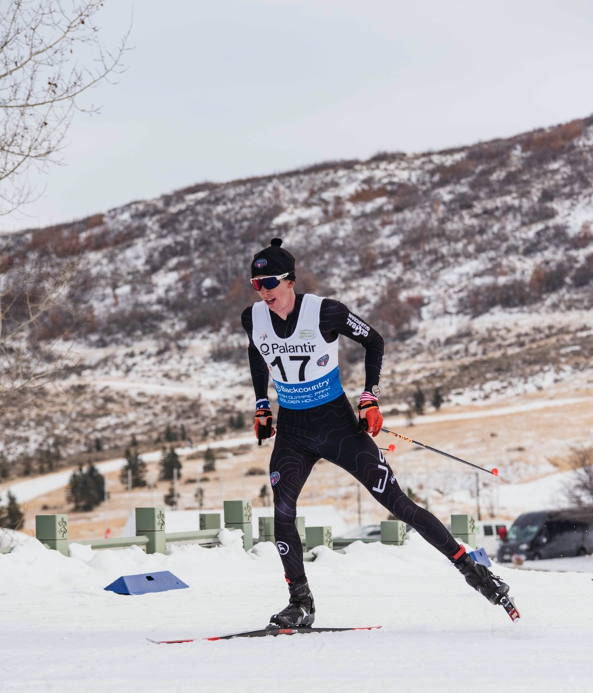 Photo: Mackenzie Moran/USA Nordic
I am already looking forward to improving in the next competitions in January! Thanks for reading, Happy New Year, and I hope you're staying happy and healthy!