Posted by Jacob Huseby on Jun 9th 2023
How to choose the perfect rollerskiing gloves
Now that you've picked your rollerskis, the summer heat and sweat can do a number on your hands. KinetiXx offers the biggest variety of rollerski gloves of any brand. The purpose of this piece is to help you pick out a pair of gloves for rollerskiing, and then determine your size.
More protection, more power. KinetiXx gloves is part of the W+R group, which has been manufacturing gloves in Germany for over 90 years. Innovative technology, well thought-out design, and decades of experience make KinetiXx the choice of national teams and professional athletes around the world.
The magic (I believe) behind KinetiXx gloves is really simple. They take the best materials and use their 90+ years of experience to put those materials together in a way that fits really well, and is really functional. The results? A glove that stands head and shoulders above the competition, and the numbers back that up.
Question: What are you looking for in your gloves? Each of the gloves has many features to consider, and by assessing your needs it can help determine which glove is a best fit (pun intended). Are you looking for Ventilation? Palm protection? Sun Protection? Hi-Viz material?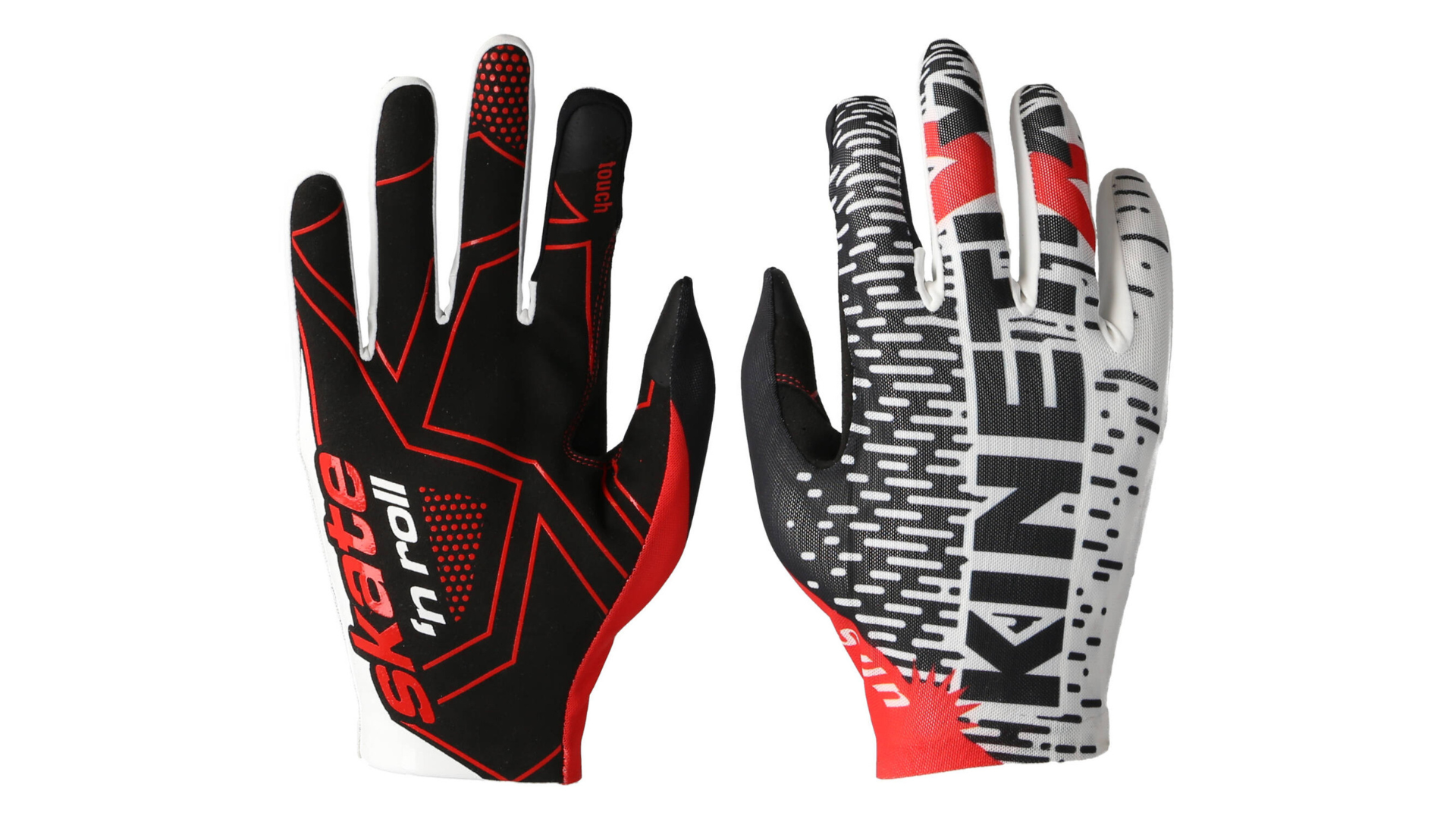 KinetiXx Sean staff pick
This is our team's top pick for rollerskiing gloves. A snug fitting, full fingered glove designed with protection in the front, and ventilation in the back. The palm is made with a synthetic amara leather with silicone accents to create a durable, grippy, featherweight grip. The backhand uses KinetiXx's Xx sun material, offering ventilation and sun protection for long hours in the sun. The glove also has touchscreen functionality, but with these on you'll want to get rolling as soon as possible.
This is the other full-fingered option from KinetiXx. Sebo is super thin, elastic, and stands out from the crowd with its hi-viz design. The beauty is in its simplicity. A well made, well fitting glove offering maximum visibility, improved grip for rollerskiing, and protection for everyday (and night) skiing. However, the glove doesn't skimp, and has a reinforced leather patch between the thumb and forefinger.
A solid short fingered option erring on the side of more protection, while still keeping it cool. Great for long distance days with extra protection in the palm using soft micro suede accented by silicone patterns with rubber reinforcement between the thumb and forefinger. The back is made from a breathable mesh fabric and a velcro enclosure. Business in the front, ventilation in the back.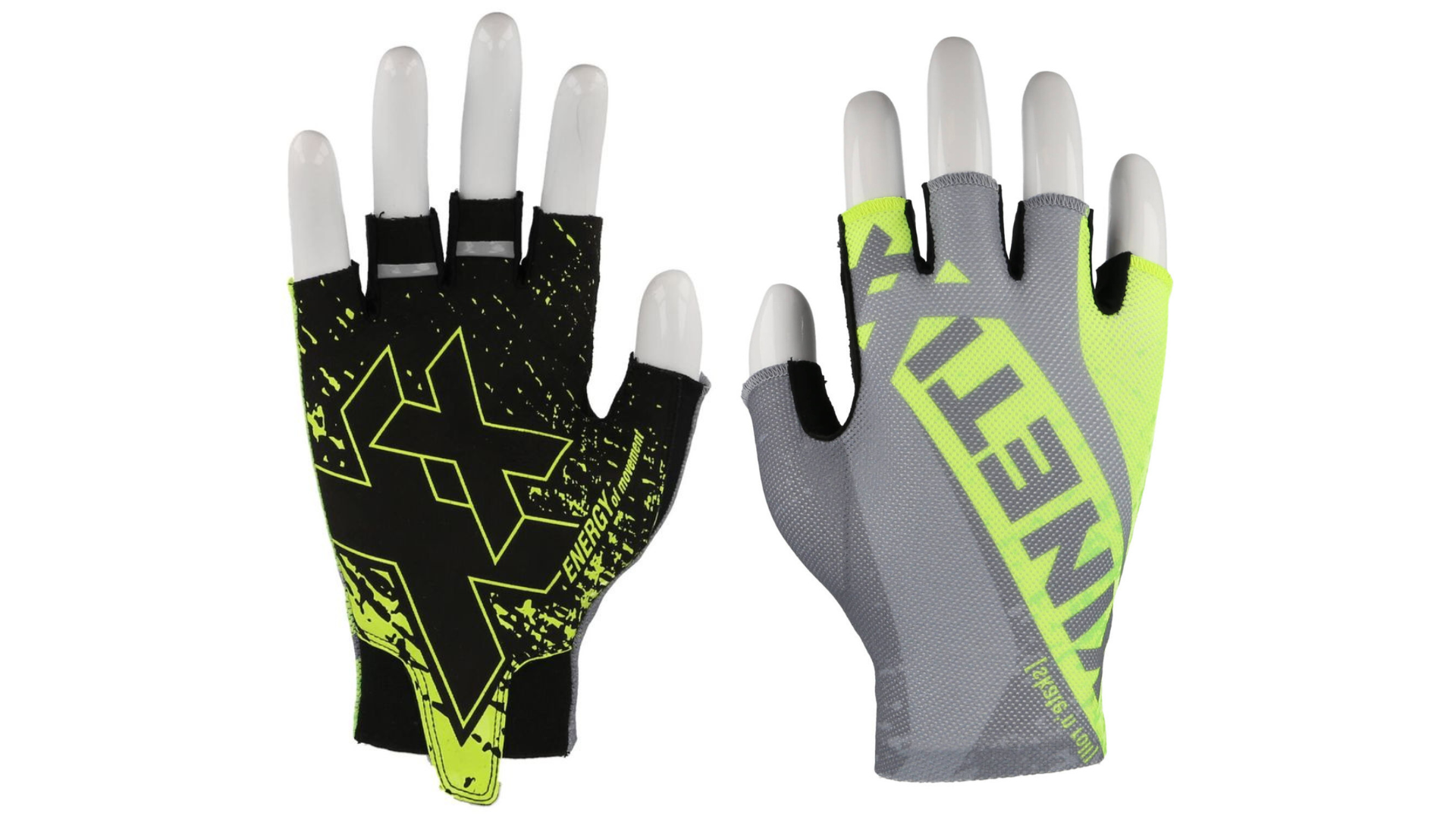 KinetiXx Sam The coolest glove we offer, and not by opinion. KinetiXx Sam is our full ventilation, ultralight, short fingered glove for roller skiing. For demanding rollerskiers in warm climates. The palm uses a grippy but soft amara synthetic leather to help keep the sweat away and protect the hand. The amara leather is accented by a silicone pattern designed by KinetiXx to maximize grip. The backhand is made from a continuous ultra-thin mesh giving protection from the sun and allowing sweat to evaporate.
Now that you have picked your glove, here's how to size them up at home. (Provided by KinetiXx and translated from German). When ordering from EnjoyWinter.com, order with confidence, as we'll arrange for a replacement set of gloves to be sent your way in case you get the wrong size. I recommend downloading the template, and then if you're between sizes, go up.
If you would like to try KinetiXx in person, look up your local Nordic Ski Shop, there's a good chance they have an account with us and can bring the gloves in!
Template: You are also free to use our pre-fabricated template to determine your glove size. Please refer to the information on printer settings.
SIZE CHART
Glove size - how to determine your optimal size
Whether leisure or work, choosing the right glove size is important for optimum protection and comfort. Therefore, you should determine this before buying.
We show you how to determine your own size:
Tape measure To determine the size you need a tape measure, which you put loosely at the widest point (thumb excluded) around your hand. If you don't have a tape measure at hand, just put a thread around your hand and measure it with a ruler (see picture).
Template
You are also free to use our pre-fabricated template to determine your glove size. Please refer to the information on printer settings.
Size chart
From the following table you can now determine your suitable glove size:
| | | |
| --- | --- | --- |
| Hand circumference | Size | US-Size |
| 17,5 | 6 | XS |
| 18 | 6,5 | XS |
| 19 | 7 | S |
| 20,5 | 7,5 | S |
| 22 | 8 | M |
| 23 | 8,5 | M |
| 24 | 9 | L |
| 26 | 9,5 | L |
| 27 | 10 | XL |
| 27,5 | 10,5 | XL |
| 28,5 | 11 | XXL |
All sizes are unisex sizes.
Please note that some manufacturers work with different sizes for men and women in US format, so it is important to look at our size list.
Kids Gloves Size Chart
For our children's gloves we have created a separate size chart. The definition of the glove size you determine also as described above best with a tape measure or a string that you put around your hand.
| | | | | | |
| --- | --- | --- | --- | --- | --- |
| Hand circumference (in cm) | 13 | 14 | 15 | 16 | 17 |
| Size | 2 | 3 | 4 | 5 | 6 |
| US-Size | XXS | XS | S | M | L |