Posted by Jacob Huseby on Apr 4th 2022
Rollerskiing is here.
If you've decided you want to get into roller skiing, or get on a new set of roller skis, this is for you. Swenor offers the biggest variety of roller skis of any brand. The purpose of this piece is to help you determine what ski is right for your needs.
Question: What interests you about roller skiing?
This shouldn't be overlooked. What other sports do you do? Is this intended to be cross training for another sport, or training for Nordic Skiing? How often do you plan on rollerskiing? What are your goals for rollerskiing?
Take these questions into consideration while deciding what skis may fit your needs.
Now, we can get into specifics.
Types of rollerskis: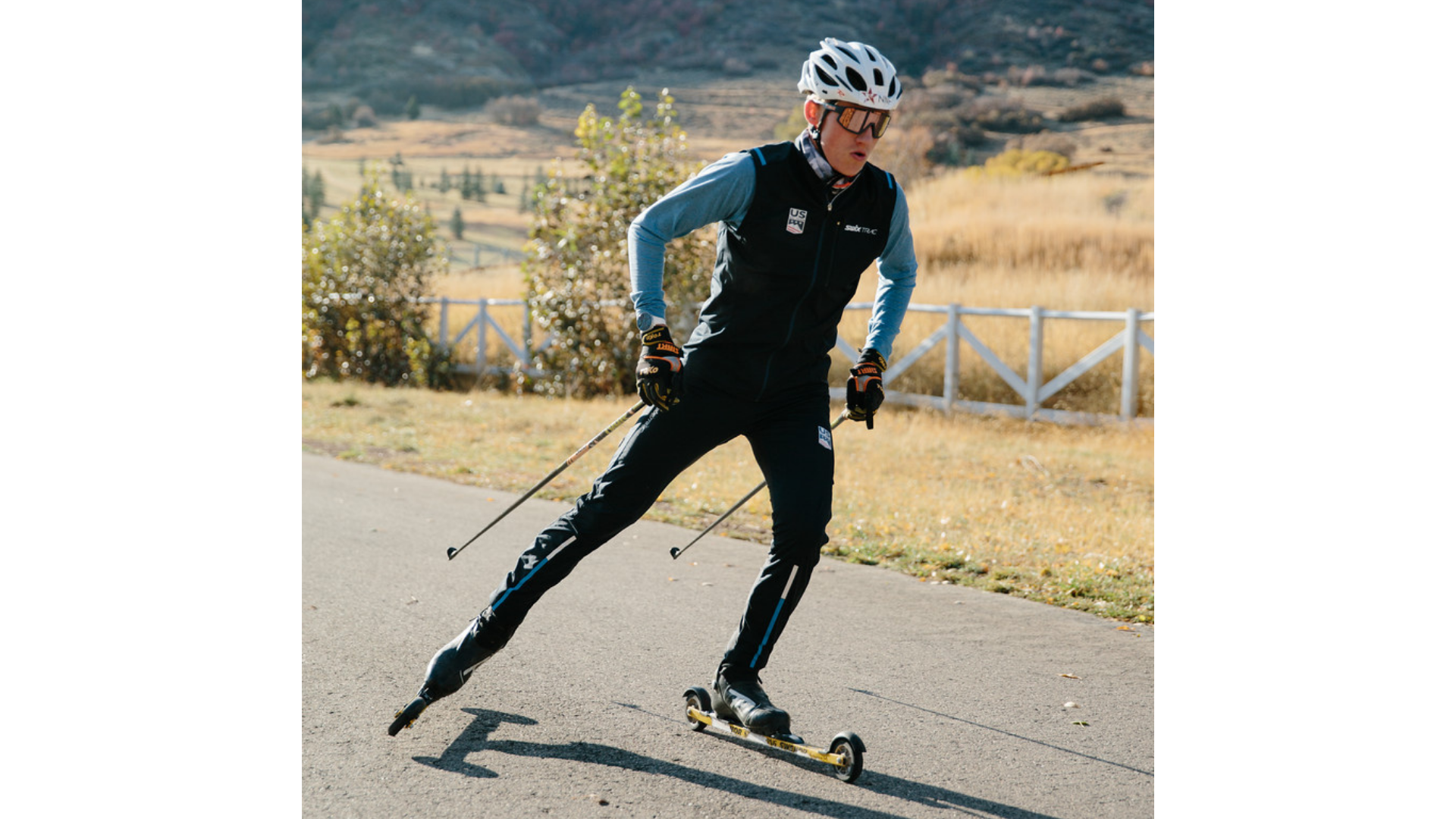 Skate Rollerskis are what most people start with. Skate rollerskis are designed to simulate freestyle cross-country skiing. These use skinny wheels with soft rubber and bearings with built-in resistance. There are several options for skate rollerskis that vary in length, ski material, and wheel speed. Most of our skate rollerskis use the same size wheel, but some may use a different length axle.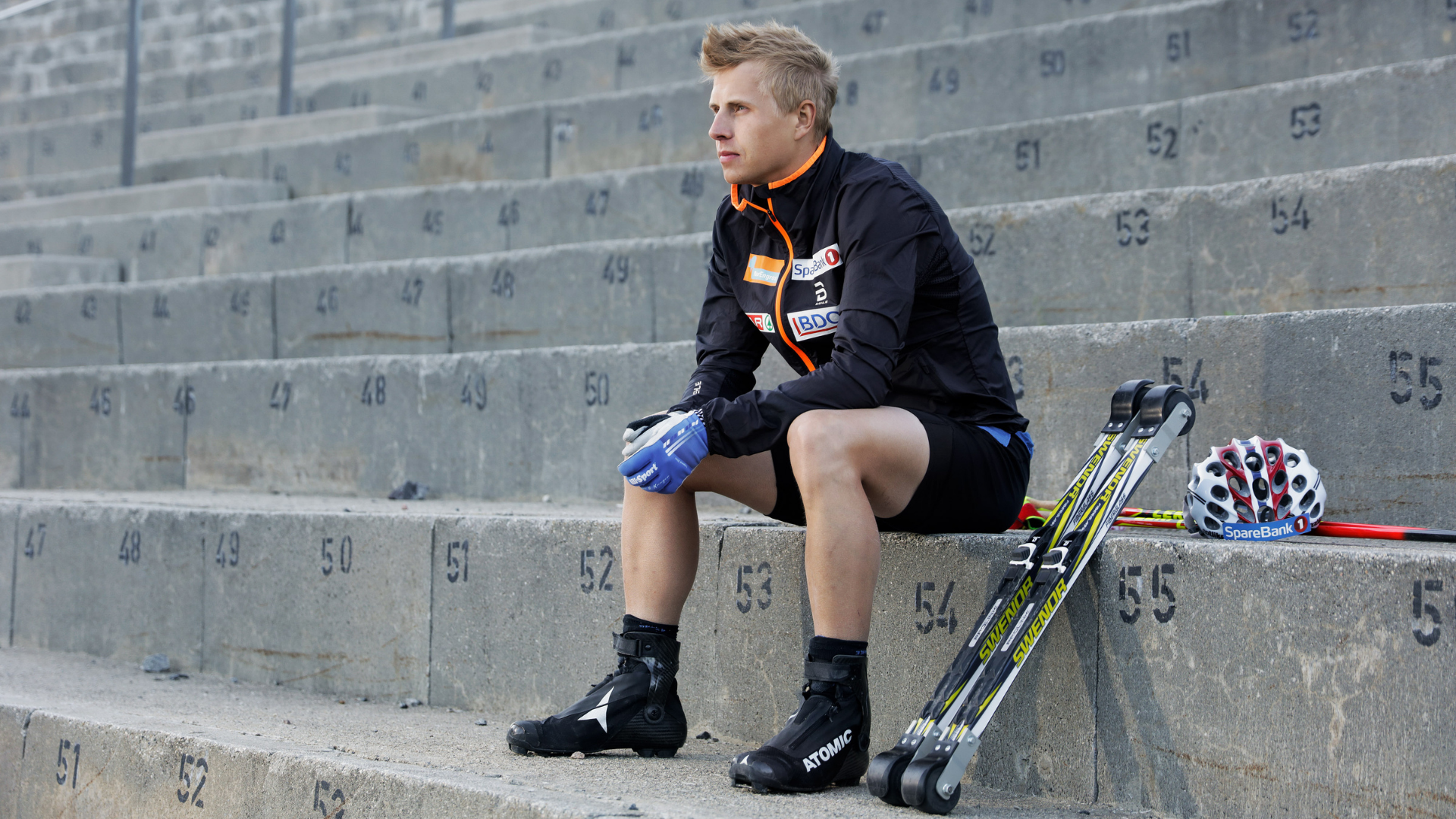 Classic rollerskis are slightly longer than your skate rollerskis, have wider wheels, and will have a ratcheting "kicker" in the back wheel to allow you to simulate diagonal stride technique. These also have resistance built into the bearings and use a soft rubber in the wheels. There are several options for classic rollerskis that vary in length, ski material, wheel width, and wheel speed.
The anatomy of a rollerski:
Rollerskis are made from wheels, bodies/shafts, mudflaps, and sometimes forks. Here's the rundown:
The wheels are comprised of Swenor's special rubber, aluminum hubs, sealed bearings, axles, spacers, nuts, and bolts. The hardness of rubber depends on the speed of wheel that you choose. The harder the rubber, the faster the wheel. The bearings are sealed and require no maintenance except for replacement at the end of their life. Axles, spacers, nuts, and bolts are going to be dependent on what ski you buy. My recommendation would be to shoot us an email if you have questions about what specific parts you need.
The wheels come in several different speeds. Rollerski wheels have built in resistance to simulate the speed of skiing on snow. Most come in speeds #1-#3. #1 is fast, #2 is normal/slow, #3 is extra slow. There is a speed #4, and racing version of some wheels. The speed #4 is the slowest wheel we offer. Most people are best off going with the #2 wheels that come standard on our skis. Our elites change out their rear wheels to have #3 wheels in the back.
Skate rollerskis come in two different wheel sizes while classic comes in three. For skate, there's small and standard size wheels. Models that have small wheels are the junior or mini rollerskis. Otherwise, all the other skate rollerskis have the same size 100x25mm wheel. For classic, there's small, standard, and large wheels. These vary a bit more, but generally the smaller wheels are made for shorter/smaller skiers, the standard wheels fitting most skiers, and the large wheels suiting the needs of a few skiers.
The material of the rollerski body changes the way the ski feels. Most rollerskis are made with an aluminum body. These are a lightweight, stiff platform for skiing. They are also the choice of elite athletes who are hard on their equipment. Higher end rollerskis such as our skate elite are going to feature a wood composite body with aluminum forks. While these skis are slightly heavier than the aluminum rollerskis, they offer superior vibration dampening and a flex that is more like skiing on snow. As of late, we have begun offering limited runs of carbon fiber rollerskis. These are the best of both, as they are as light and stiff as the aluminum rollerskis with the vibration dampening of the composite skis.
Photo Credit:
Rollerskis use the same bindings as you would on Nordic skis, with the exception that they should be screwed into the ski. The wear and tear associated with rollerskiing make slide-on bindings unsuitable. Your bindings should be screwed directly into the rollerski. Even more secure if you have a set of bindings that use an extra lock like the new Rottefella or Turnamic bindings.
Choosing your rollerskis:



Swenor Skate Aluminum, Skate Long, Skate Extra Long models.
These aluminum skis are for you if you are looking to get the most bang for your buck out of your rollerskiing experience. These are the skis of choice of clubs buying matched fleets of rollerskis, beginners looking to improve their technique, or elite athletes looking for a ski that can withstand abuse day after day. These are top sellers and for good reason! Skate aluminum is the shortest of the 3 and is intended for shorter skiers. Skate long is recommended for everyone 5'7-6'4. Skate extra-long is for anyone taller than 6'4 or weighing over 230lbs. While we may recommend size + weights for some rollerskis, there is no weight limit to our rollerskis. If your boots fit, you can use our skis.
Click here to check out the Swenor Skate Aluminum
Click here to check out the Swenor Skate Long
Click here to check out the Swenor Skate Extra Long


Swenor Skate Elite and Skate Carbon
These are premium rollerskis for the most on-snow feeling of any skate rollerski. The skate elite is a wood, fiberglass composite ski that has been a favorite for years. The new skate carbon is a carbon fiber ski that is the best rollerskiing experience we have to offer. The skate carbon is lightweight like the Skate aluminum while has the vibration dampening of our skate elite. These skis are the choice of those looking to enhance their training by reducing fatigue associated with hitting bumps in the road.
Click here to check out the Swenor Skate Elite
Click here to check out the Swenor Skate Carbon

Swenor Equipe R2 Racing Skate Ceramic
This is a rollerski designed for racing. These skis feature an aluminum body that is shorter and lighter than our regular skate aluminum. The wheels use urethane that spin on ceramic bearings. This ski is the choice of racers, adrenaline junkies, and coaches who want to keep up with their athletes.
Click Here to check out the Swenor Equipe R2


Skate Junior and Skate Mini
These are skis designed for smaller skiers. They both are made from aluminum and use size small Swenor skate wheels. The Junior is designed for beginner junior skiers that are not quite big enough yet for the regular Skate aluminum model. This would be suitable for up to 13-year-olds. The Mini is an extra small ski for kids 6 and under.
Click here to check out the Swenor Skate Junior
Click here to check out the Swenor Skate Mini


Swenor Alutech Classic and Alutech Elite Classic Rollerskis
These are the skis if you are looking for a bombproof set of classic rollerskis that are used by everyone from weekend warriors to Olympic athletes. Much like our aluminum skate rollerskis, these are the choice of clubs buying matched fleets of rollerskis. Our alutech classic is the industry standard for aluminum classic rollerskis, and the elite is a longer version of the alutech. They both use the standard size classic wheel which make them suitable for most skiers.
Click here to check out the Swenor Alutech Classic
Click here to check out the Swenor Alutech Elite



Swenor Carbonfibre, Fibreglass, Finstep
These are the most on-snow feeling classic rollerskis. The shafts for these models are all the same length yet are made from different materials. The carbonfibre is a carbon composite rollerski that delivers on-snow performance with a softer flex and smaller wheels. Despite this, some larger skiers like using the carbonfibre for the extra feedback it provides. The Fibreglass is the most popular model of the three and uses the same standard size wheels as the alutech and alutech elite models with a medium flex. The Finstep is the largest of the three, featuring the largest wheels of any non-pneumatic rollerski available. If you find that you are having a hard time deciding between any of these, go with the Fibreglass.
Click here to check out the Swenor Carbonfibre Classic
Click here to check out the Swenor Fibreglass Classic
Click here to check out the Swenor Finstep Classic

Swenor Alutech Classic Racing
This is a rollerski designed for racing. These skis use the alutech classic body and forks paired with urethane wheels and ceramic bearings. If you're taking these out, you'll want a good pair of glasses to keep your eyes from watering.
Click here to check out the Swenor Alutech Classic Racing


Swenor Alutech Junior, Tristar
These are skis designed for beginner and small skiers. The tristar is a budget classic rollerski that saves on cost by forgoing the aluminum forks and higher-end kicker found on the other Swenor classic models. The alutech junior is a smaller version of our alutech classic rollerski that is suitable for skiers 13 and under.
Click here to check out the Swenor Alutech Junior
Click here to check out the Swenor Tristar