Posted by Scott Lacy on Nov 18th 2021
Howdy Nordic skiers. I hope you have all found snow by now and are kicking, gliding and poling into race season. Here in Bozeman, we have yet to find enough snow to ski, which has left most of us to sit and talk about the ski seasons past. What is Biathlon is a conversation I have found myself part of almost every time. We are all Nordic skiers and we all understand a clean and simple cross country race, but what about the sibling of Nordic racing, those skiers with a rifle on their back? Just as I found myself questioning the most basic fundamentals of biathlon when switching over a year and half ago despite 2+ decades in the Nordic world, so does everyone I know. It is amazing how similar yet far apart the two sports are. So today I wanted to take a break from my video series on stability, mobility and recovery to introduce biathlon in a way I hope everyone can follow a biathlon race without the head scratching and appreciate the sport more than every 4 years on NBC. See you on the trails (on skis I hope) and Happy Thanksgiving Week!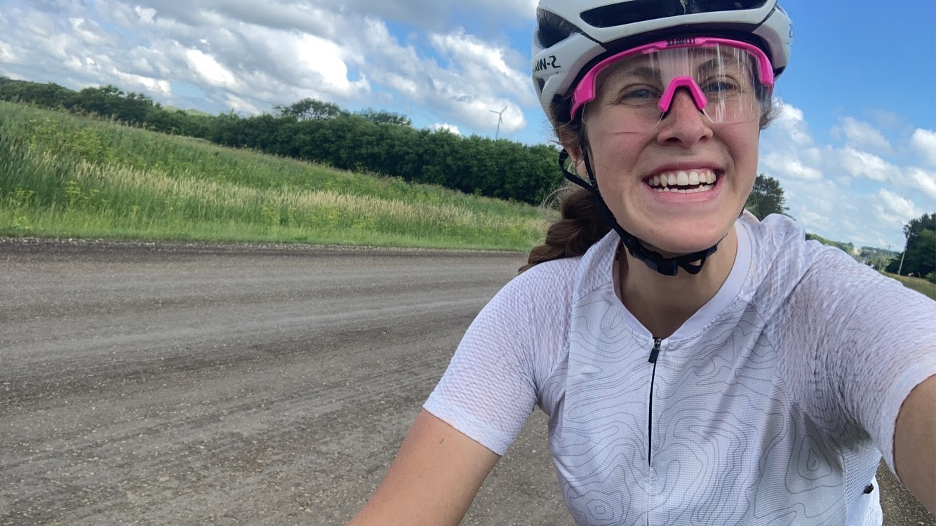 Biathlon Basics:
Biathlon is the combination of Nordic skiing and target shooting. In the simplest view, it is a Nordic race, where competitors ski with a rifle on their back throughout the entirety of the race. Skiers ski onto a shooting range periodically throughout the race to attempt hitting 5 targets, then continuing on to ski the rest of the race. The goal is to get from the start line to the finish line as fast as you can, which means not only skiing the course as fast as possible, but getting in and out of the range while hitting all 5 targets as fast as you can as well. A skier must ski a penalty lap for each target missed on a 150 meter loop immediately after exiting the range before heading back onto the race course. So the more targets missed, the longer the race a skier must ski.
A biathlon rifle is a .22 caliber long barrelled rifle. A biathlon range is 50 meters from the firing line to the targets, which are black circles until hit when they turn white making it very easy to see when a target is hit or not. Yes, a skier's heart is pounding hard when shooting while racing and yes, this sport is small in the United States. These are two of the most common questions I am asked: but no, a skier's heart rate does not drop immediately before shooting, a skier trains to use their position, skeleton and breathing to stabilize the rifle. And though small in the U.S., biathlon is hugely popular in Europe being the number 1 watched sport on TV in all of Europe in the winter season. Biathlon stadiums in Europe have recorded over 100,000 spectators at World Cup races and other biathlon events.
Shooting Positions and Ranges:
Shooting is done in 2 positions: Prone and standing. In prone, the skier lies down to shoot a smaller circular target, 1.75" in diameter. In standing, the skier shoots while standing at a larger circular target, 4.5" in diameter. A competition range is anywhere from 10-30 points, meaning 10-30 skiers can be shooting at there own set of 5 targets, though most big venues have 30 points. Each point will have a rectangular mat on the firing line, which the skier skis up, and either lays down into prone position or skis onto getting into standing position. Each race involves shooting in both positions at least once.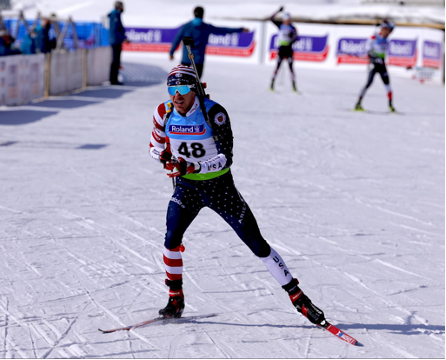 A prone shooting stage in West Yellowstone, MT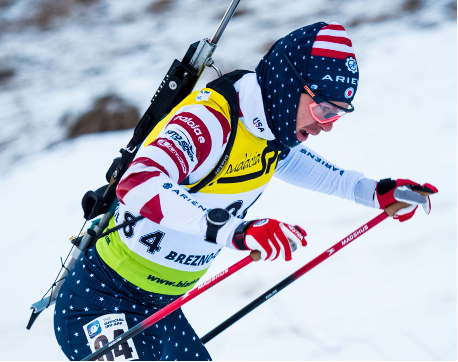 A standing stage in Soldier Hollow, UT
Types of Races:
Some races involve three laps of the race course with 2 shooting stages (in between each lap) and some involve 5 laps of the race course with 4 stages of shooting. A 2 stage race is a "Sprint" race and a 4 stage race is "Distance" race. A sprint race has one prone and one standing stage, a distance race has 2 prone and 2 standing stages. Unlike FIS Nordic racing, sprint races are not necessarily significantly shorter than a distance race because distance races are more defined by shooting 4 stages than the length of the race. There are some distance races where all skiers start at the same time, known as a mass start, where skiers finish the race in their final order. Sprints and the other distance races are interval start races where a skier starts every 30 seconds and elapsed time from start to finish determines the final results of the race. In an interval start race, it is difficult to know who is winning until the race is over and final results are issued.
Further Information:
This is just the beginning for following biathlon this season. It has its own National Governing Body, the US Biathlon Association (USBA), and International Governing Body, the International Biathlon Union (IBU). There are over a dozen biathlon teams in the US ranging from junior to elite and more every year. Biathlon is an incredible sport with many aspects going into each race and season, it's a growing sport in the US and pretty exciting stuff. I plan to write another update on biathlon soon beyond the basics. In the meantime, you can follow on instagram for weekly posts explaining an element of the sport, @s_c_o_t_t__l_a_c_y You can check out the IBU data center for the schedule and results of the European season. Or read morehere. See you on the trails!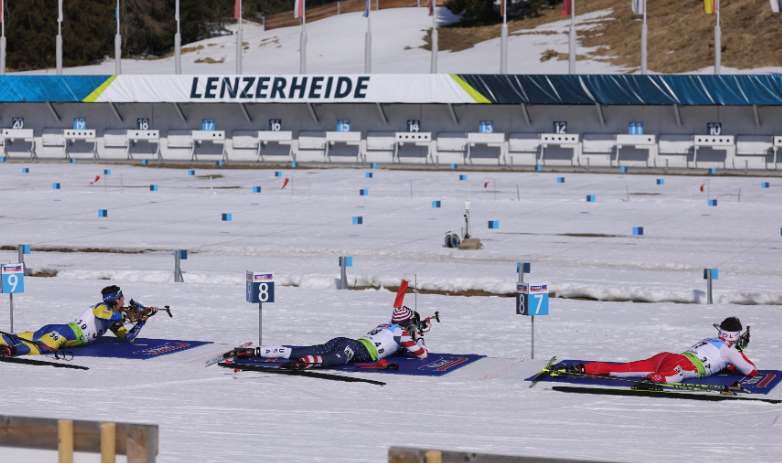 Practicing prone shooting practice during dryland this summer in Bozeman, MT