Posted by Sarah Goble on Jan 6th 2021
As Covid has come to affect every part of our lives, ski racing as we know it has not been spared. Like most people around the country this season, I haven't yet had the opportunity to put on a race bib and compete the way I imagined when I joined the SVSEF Gold Team. Where mass starts and sprint heats have left, the individual time trial has stepped in. Though the time trial has always been an important part of season preparation, never has it felt so much like it is the season.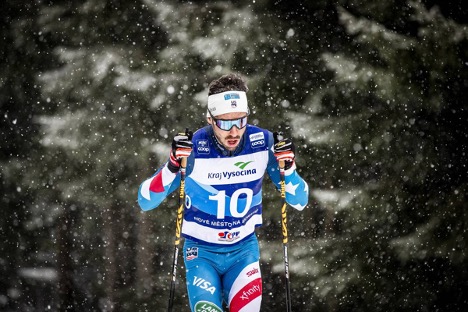 Sprint TT in West Yellowstone
These time trials have now taken the place of early season races, and so I have tried to treat them as close to that as possible. This means taking them as seriously as any race, testing skis the day before and going through a full pre-race routine. On the day of, I make sure I have gone through and practiced my full warm up. This helps to work out some of those early season kinks that usually get taken care of with early races, so when we toe the line for the first race in January it won't feel like the first race of the season. I have been really conscious about my time trial efforts, taking note of positives and negatives to try and improve. For example, noting where I skied well and what terrain I might need to focus on next time helps to get more dialed in with every race. However, these changes have given me the opportunity to experiment a bit. I've often been worried about trying new things on race day, as what I do now seems to work, but time trials give me a zero-risk scenario to try different things like tweaking my warm up or fueling differently. I've tried doing a longer sustained L3 in my distance warmup instead of two shorter efforts, which showed some promise. Fueling is still a work in progress as it's often a challenge for someone with a sensitive stomach.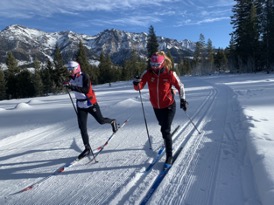 Mid December Ski
I decided to stay in the West for the holidays and not go back to my home state of Michigan. I've been able to get in some solid and fun training with my teammates, Annika and Katie who are also on the SVSEF Gold Team. Those Sun Valley rays also do not disappoint.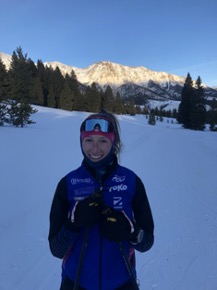 The Matrix Small Face are my fav Bliz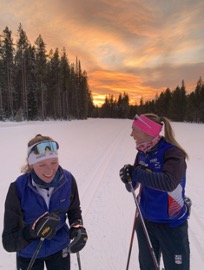 Sunset Cruise with Katie Feldman