Posted by Timothy Ziegler on Dec 30th 2021
Coming from a relatively small ski club in the Midwest, you learn pretty quickly that ski jump hills and cross-country courses aren't just magically groomed and ready for skiing at a moment's notice. In a small club like the Ishpeming Ski Club that doesn't have the funding or infrastructure to pay people to get the hills and trails ready, you end up relying on people taking time out of their days (and nights), coming out to the ski venue, and volunteering to do whatever is needed. Having a family that is deeply involved in such a club teaches you from a young age what it's like to work for what you want to do. If you want to jump on one of the larger hills, it's both appreciated and somewhat expected to show up and work on the hill to get it ready. It's a humbling experience that makes you really appreciate when jump hills and ski trails are open for training and competitions, and it motivates you to get as much use out of them as you can.
With a normal winter's snowfall in the Upper Peninsula (U.P.) of Michigan, most of the work that needs to be done is moving excess snow off the inruns, contouring them to the right shape, and track packing the trails before tilling them with the snow cat. There's always work to be done, and all that labor comes from those who volunteer their precious time to do it, whether it's a couple of hours at a time, or treating it like another job just for the love of skiing and giving the community a place to do it. Every snowfall, you can count on there being someone who's willing to give their time to groom, shovel, and prep the trails and hills. This selfless behavior is beautiful when you get to see firsthand the absolute power that a group of people who all love the sport of Nordic skiing can produce to get a ski competition to happen even when it seemed that Mother Nature wanted no such thing. Such a feat was accomplished this early December, for a USA Nordic Sport Junior Championship Qualifier (JCQ) competition held in Ishpeming, Michigan, at the U.P. Nordic Ski Complex (formerly Suicide Bowl).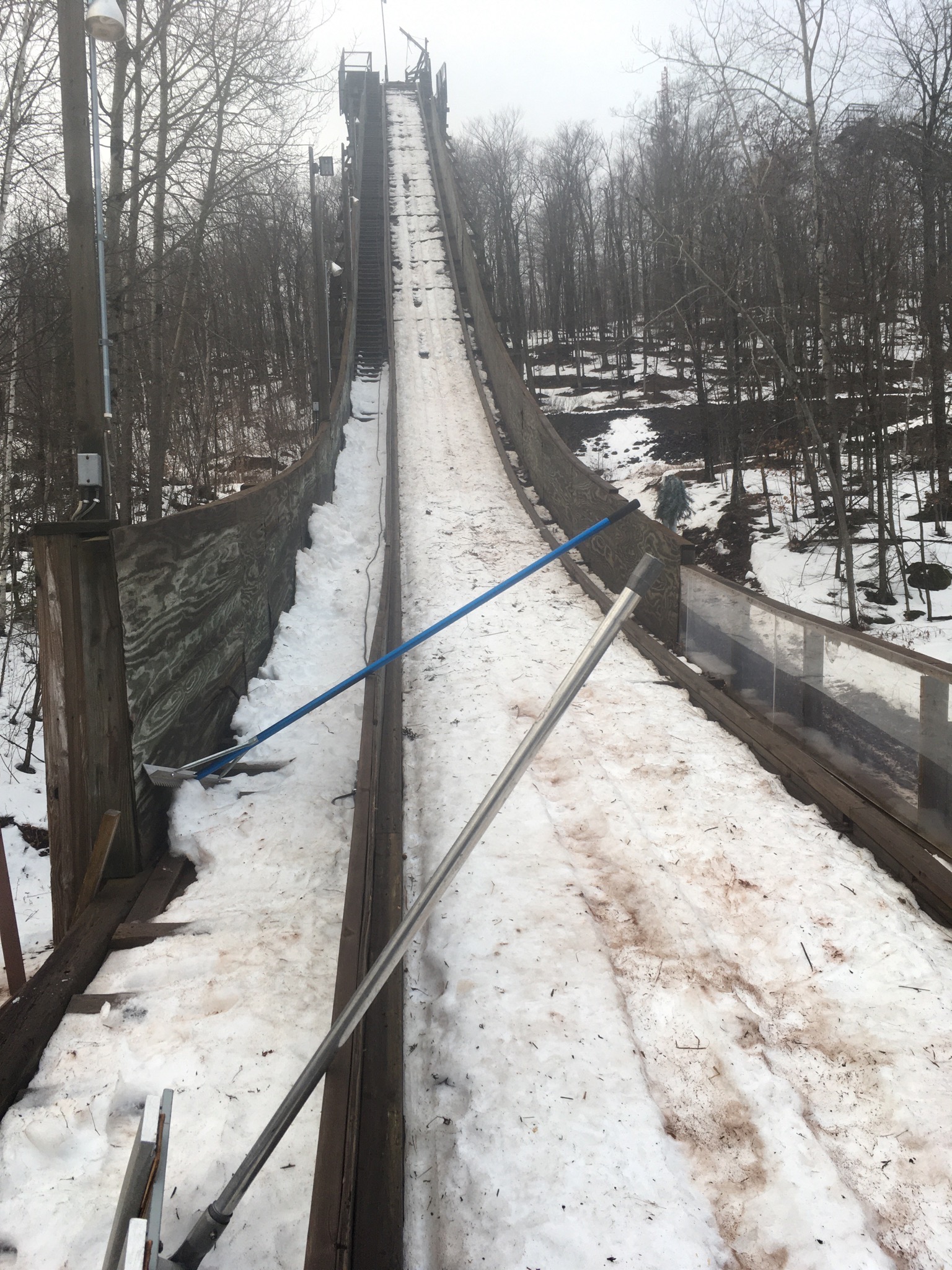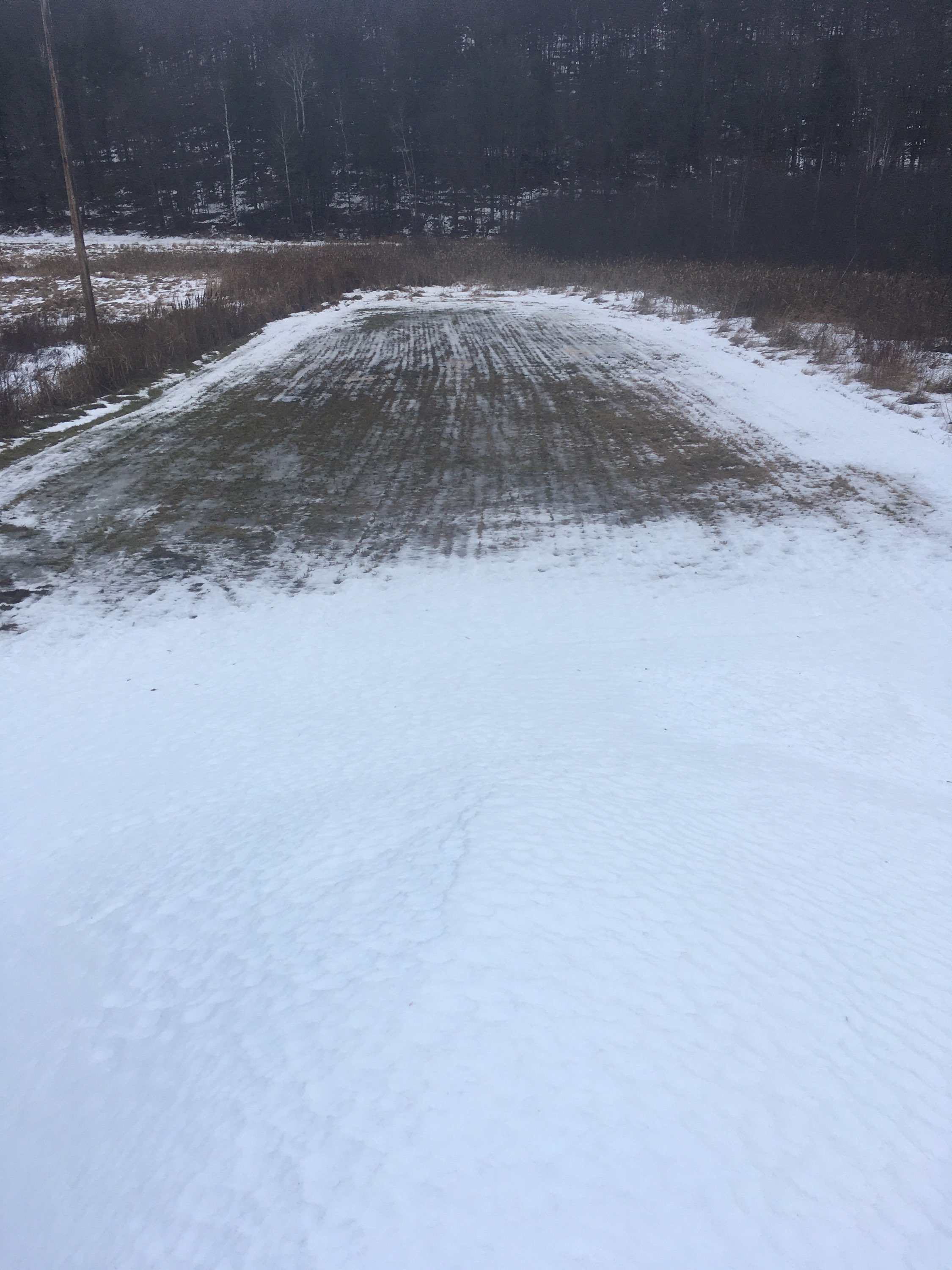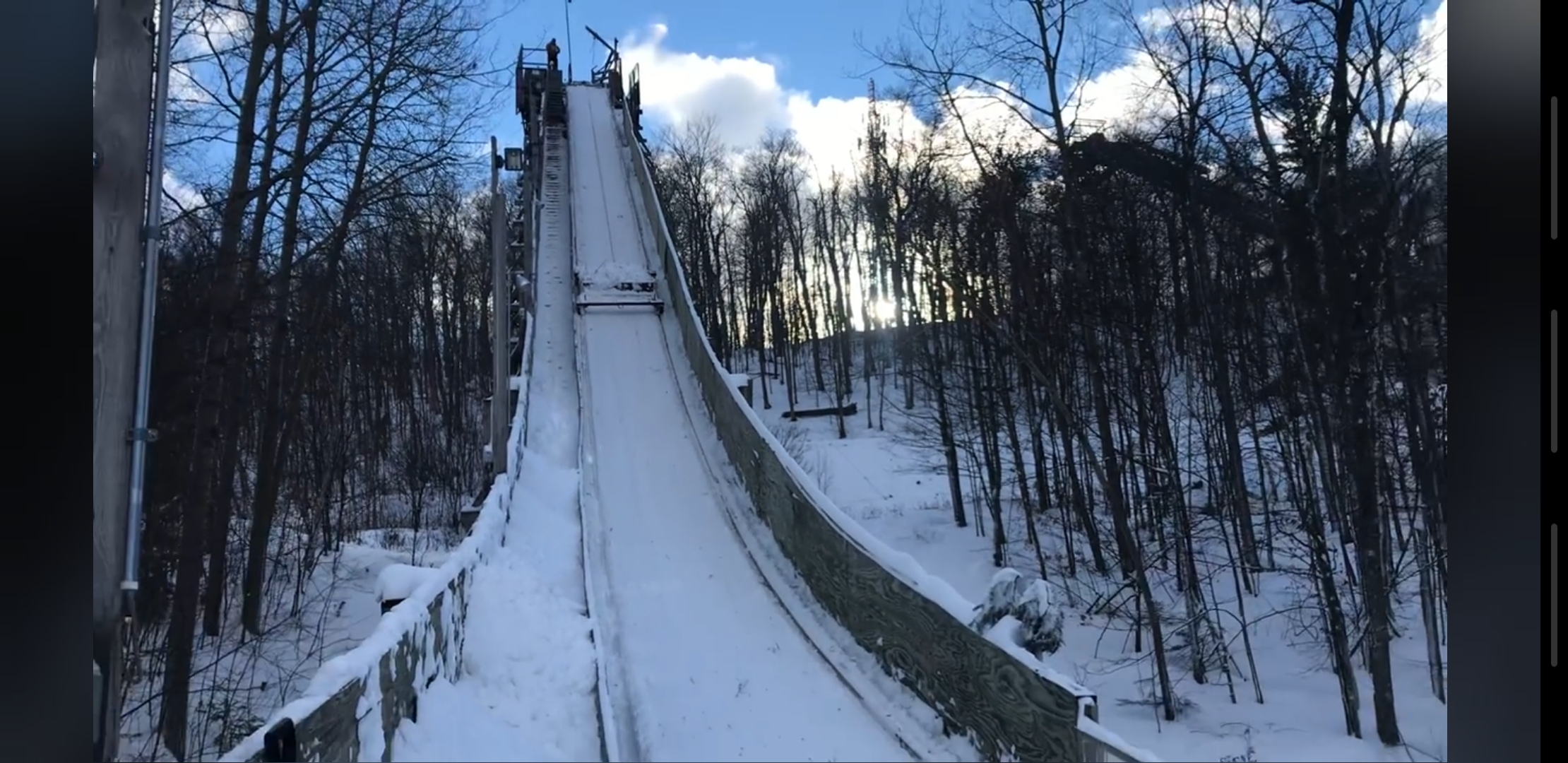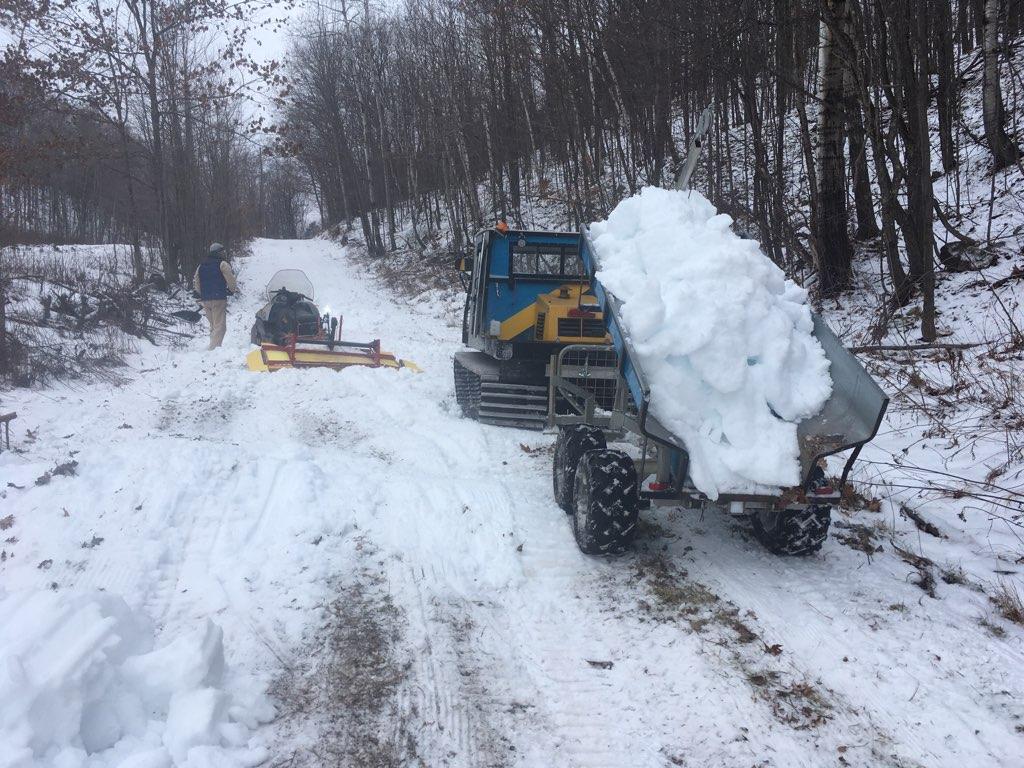 A week before the competition, everything seemed terrific. The U.P. had received a good amount of snow that was already groomed into beautiful ski trails and iced into ski jump tracks. The Ishpeming Ski Club was more than ready to host a Junior Championship Qualifier with a full week to allow practice training on four of the five jumps and all types of skiing, from recreational to sprints, on the trails. All was well until in most of the Midwest, two days of 50 degree weather, rain, fog, and high winds ravaged the snowscape. Overnight, the foot and a half of early season snow at the U.P. Nordic Ski Complex was gone. Snowbanks vanished, and ski trails were obliterated. The inruns were all completely melted except for a few sections of ice, and the trails had lost all their base. Things weren't looking good for the competition that was planned to be held at the end of the week.
Not all was lost, however. The ISC had made two fairly large piles of blown snow, just in case they needed any to beef up ski jump landings and outruns. In addition to that, the landing of the 60-meter ski jump, the one that would be used for the JCQ, had been snowed in using man made snow, and it wasn't too badly melted. There was hope that one of the snow piles would be enough to re-snow the jump inrun and shape a new outrun long enough for the ski jumpers to come to a stop. This left the second pile of snow sitting at the base of a jump that wouldn't be able to be shaped, cut, and groomed in time, which meant it could serve another purpose. That purpose was soon assigned: transport the snow from the pile out onto a 0.5 km section of the ski trail that still had the slightest covering of snow and wasn't completely mud to create a 1km out-and-back loop to give the Nordic combined skiers something to race on. The word was put out that as many volunteers as possible were needed to help get the hill and ski course ready before the competition, and with three days remaining the work began.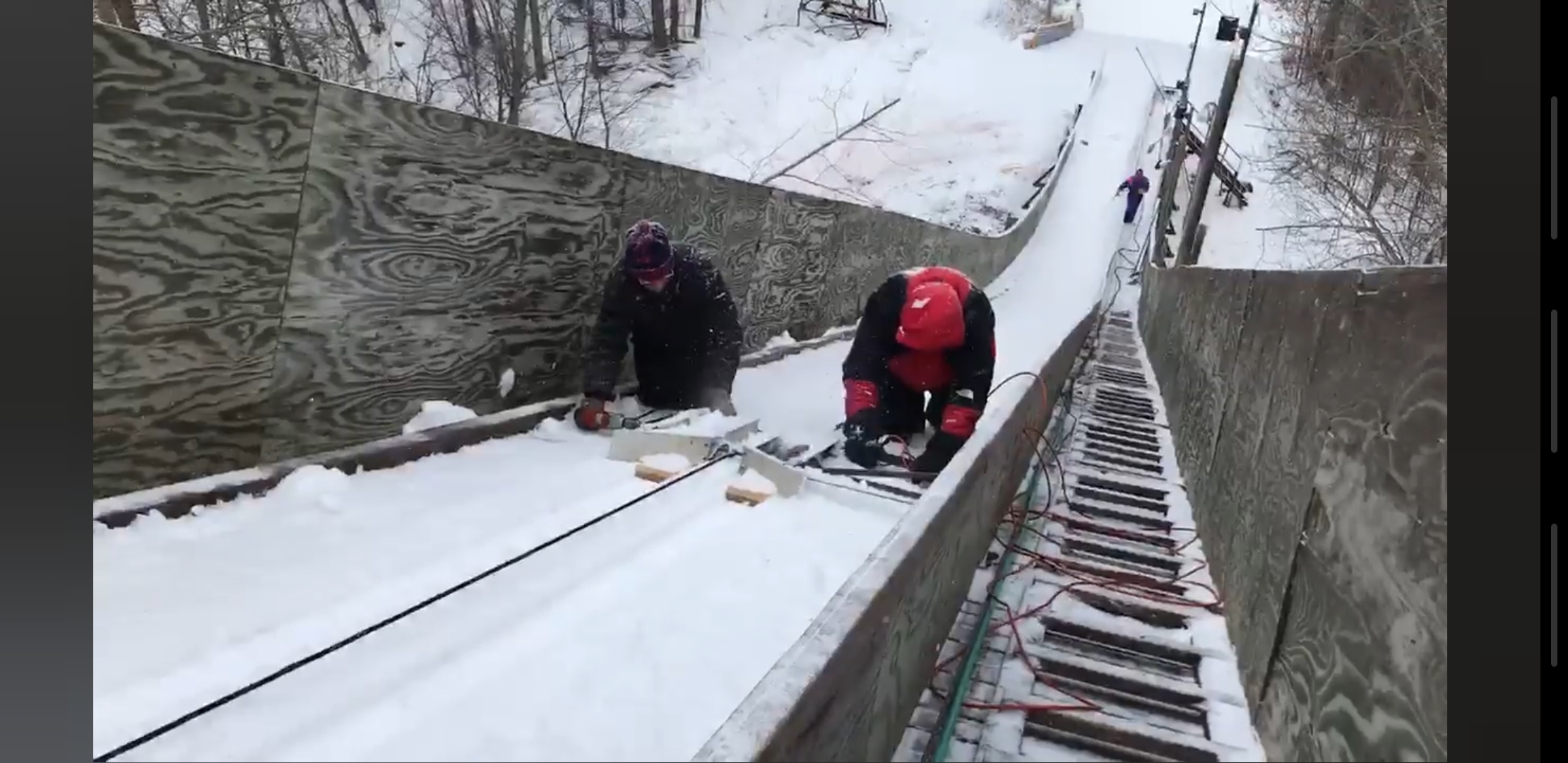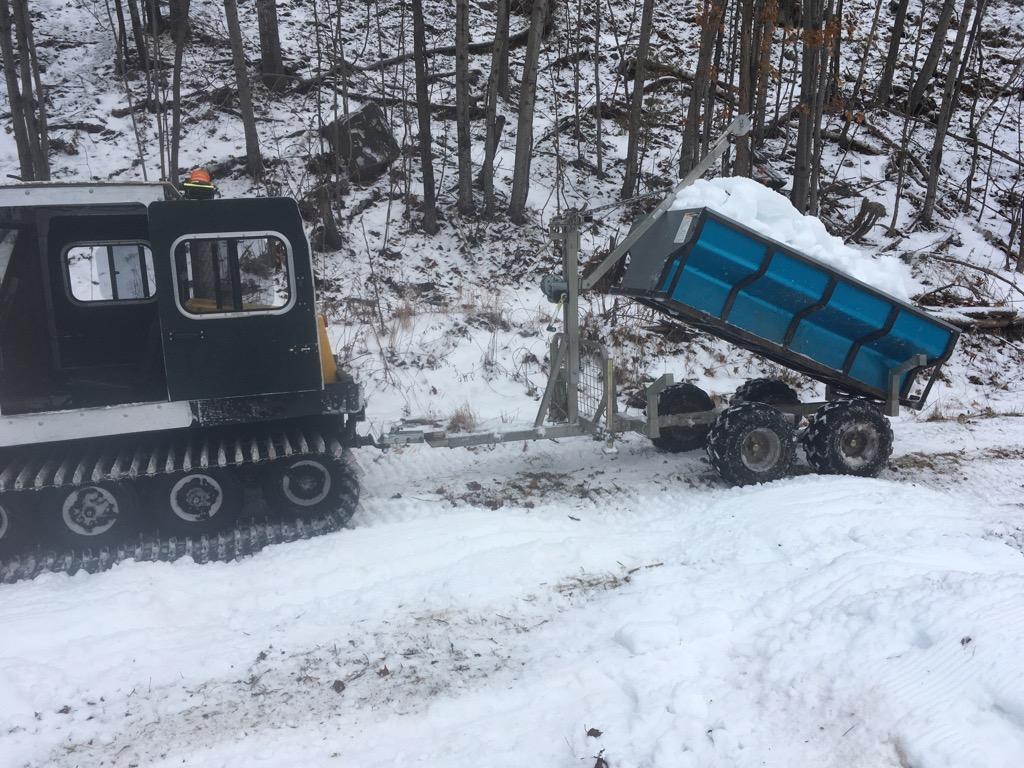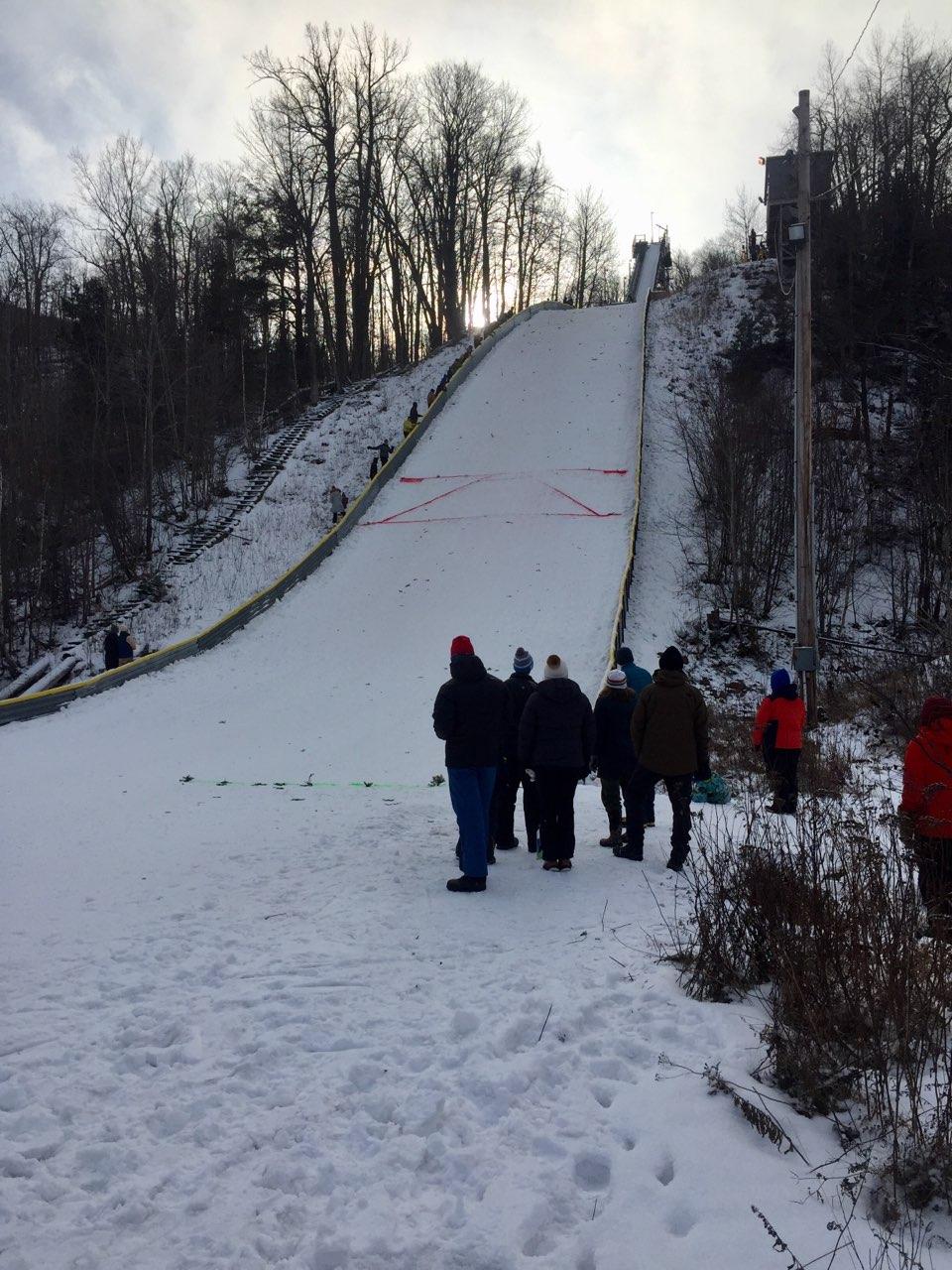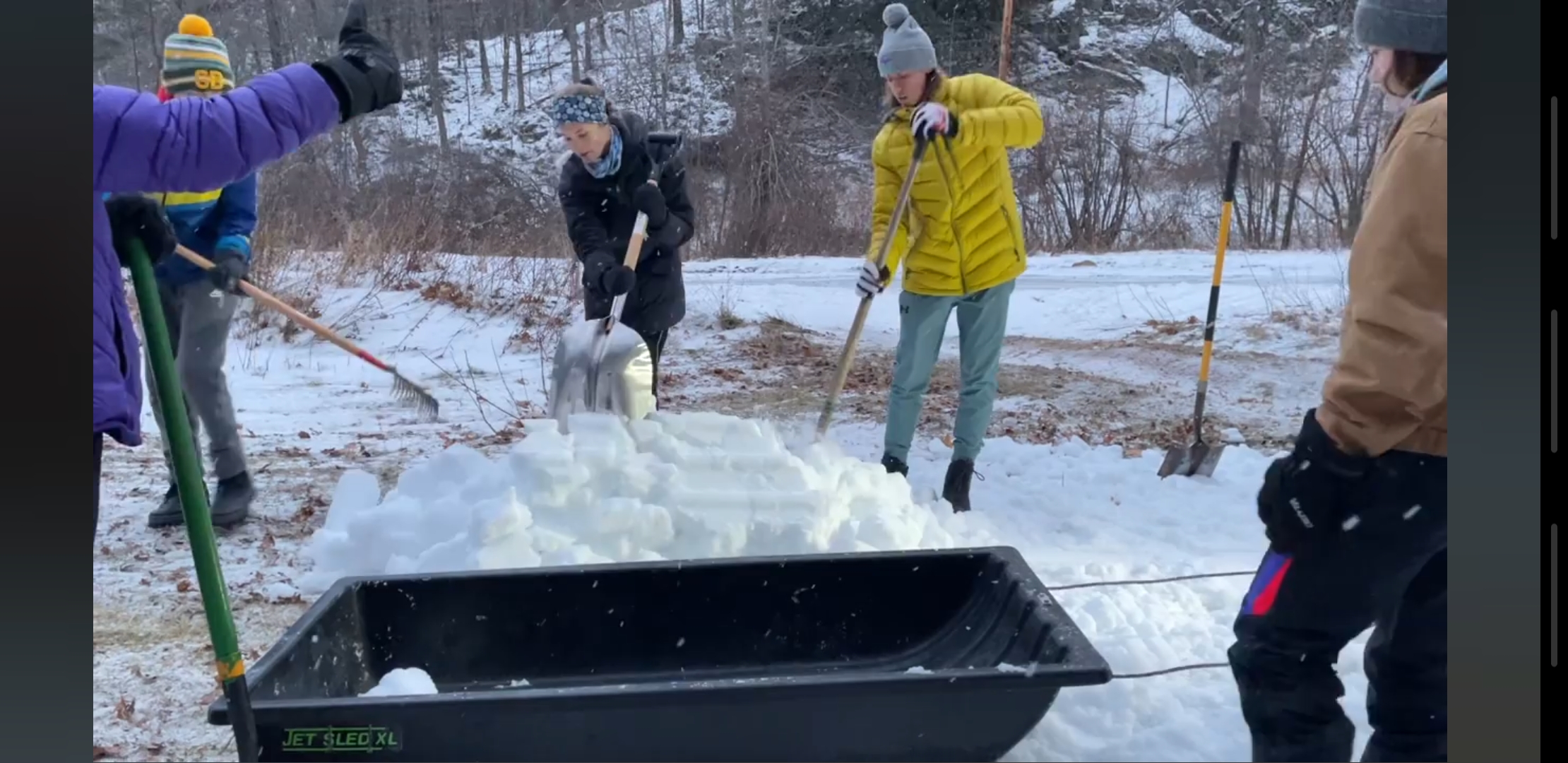 As volunteers showed up, they were assigned to one of two main work parties–one to shovel snow from the smaller of the two piles into sleds pulled by snowmobiles (as well as a Bombardier Bombi, until it had some drivetrain trouble), which would then be dumped and packed into a ski trail, and another group to re-snow and ice the track of the 60-meter. Assistance even came from the Kiwanis Ski Club in Iron Mountain, and the Eau Claire Ski Club, recognizing the importance of lending a hand in a time of need. The work parties did their thing all day long, and at the end of the day, things weren't looking too bad. By the end of the next day, the ski course was coming along well, obviously not a World Cup level trail, but a place to ski is a place to ski when there's no more snow on the ground. The inrun of the jump was coming along slowly, but surely. One set back was the fact that none of the helpers with decades of experience had ever had to set a track with artificial snow before, and they didn't quite know how to work with it. After some experimentation and wise words from a younger jumper who had worked with artificial snow before, the track was set, and following another couple hours of icing, cutting, and icing again, the track was ready to harden.
The morning of the competition, everything was just about ready, and after some final tweaks to the track, the jumpers were flying, and in the early afternoon the Nordic combined skiers were skiing. The countless volunteers, coaches, and organizers were able to breathe a sigh of relief after seeing all their hard work pay off and defying the questions of "should we just give up?" and "can we really get it ready in time?". After three long stress-filled days, the competition was a go, and things proceeded on the best trajectory anyone could have predicted given the circumstances. Smaller, volunteer-based clubs like the Ishpeming Ski Club may not have the same world-class facilities that other places with more clientele and money might, but this only drives the people who love skiing so much to volunteer their time to do the very best they can with what they are given, adding in individual creativity anywhere applicable to solve the problems they meet along the way. So, the next time you're skiing, recreationally or competitively, no matter where you are, be sure to thank those who gave so much time and effort to be there and make those facilities usable. The ski community sure is special, and the strength of a group of dedicated skiers is unbeatable.