Posted by Amanda Kautzer on Sep 2nd 2021
I've spent a lot of time on the road this last year traveling between my "home base" in Bozeman, my hometown of Minneapolis (ish), visiting my boyfriend in Michigan, and races/training camps across the Northern US. While I wish I could say I drove a vehicle that gets 50+ miles to the gallon and was emission approved in all 50 states, financially I need to hang on to my 2004 Honda CRV for as long as she keeps kicking (to be fair, she is emissions approved in the state of Virginia where I bought her, hence the name Ginny). While on the road I've acquired some habits and products to try to minimize my environmental impact.
First things first: Food and Snacks
If you're reading this, you probably ski, bike, run, or some combination of activities, so understand the need to have a constant supply of calories at your disposal. One of the first things I pack when going on the road - scratch that - one of the things that stays in my car at all times is a set of reusable ziplock bags. I have snack, sandwich, and gallon size bags that I use for everything from trail mix in my water pack to a bag of leftover salad from a meal with my family. On that note, a tupperware container is also great to have along. When needed it's much better for salad than a ziplock bag (not that I'm speaking from experience or anything…), and when it's not being used it's easy to stuff with random clothes from your duffle so you don't even notice it taking up precious space in your bag.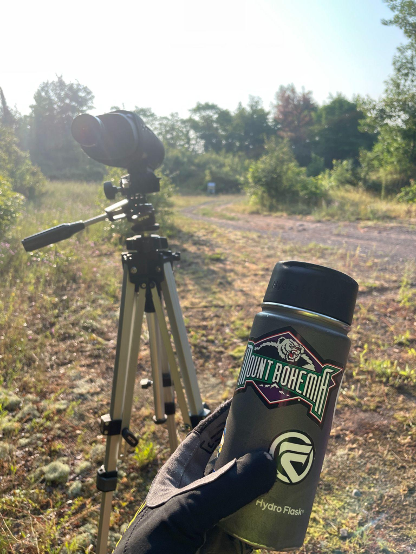 Coffee on the "range" - made from the back of my car.
More importantly: Coffee
Being on the road a lot also means I'm occasionally (frequently) driving late at night. I'm 100% a morning person and tend to get sleepy as soon as the sun goes down so I like to keep caffeine with me in case I need it behind the wheel. For the past few years I've been traveling with a reusable coffee mug, and have recently added an aero press to my "go-bag." My aeropress has a reusable filter so I can make coffee anywhere with zero waste other than the coffee grounds. If my destination allows it, I toss the coffee grounds and any apple cores or banana peels I acquire in a tupperware to compost when I arrive. Coffee of course requires water, so I also carry multiple reusable bottles with me at all times.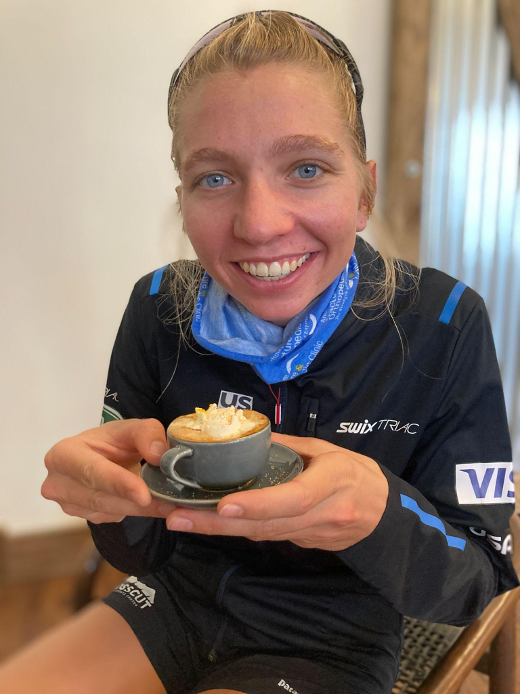 Mmmmm coffee. Unfortunately my aeropress isn't quite this fancy.
Also important: Personal Hygiene
Something I've chronically struggled with is how to travel without having some sort of product explode all over my suitcase. I recently discovered a few products that I LOVE, and also feel good about using as they are plastic-free and come in 100% recyclable packaging. The first is a shampoo/conditioner bar. I admit I was not very optimistic about how they would work in my barely-manageable-at-best hair, but have been pleasantly surprised.
On days when I have double sessions, I try to find a lake or river to jump in after. This serves the dual purpose of cooling me off after a hot rollerski session, and reducing the water I would use taking two showers in a day. At an Airbnb with a very small water heater, I also accidentally discovered how great cold showers make your body feel (when you get out). It also makes it a lot easier to take a quick shower when the water is cold!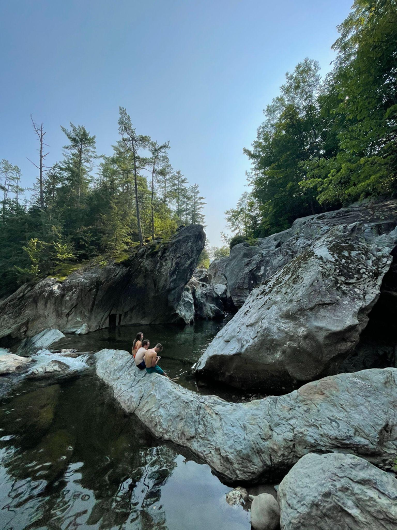 A fun post-workout swimming and cliff jumping spot.
Another product I've had explode in my bag is a laundry detergent pod. I've since switched to laundry detergent tablets. They are similar in shape/size to a Nuun or EmergenC tablet, and are much easier to transport than a Tide pod. Like the shampoo bars, the brand I use comes in recyclable packaging. Another switch I've made is using a dedicated laundry bag as opposed to a plastic grocery bag for dirty clothes. It not only reduces plastic use, but helps me stay organized in the chaos of living out of a suitcase for months on end.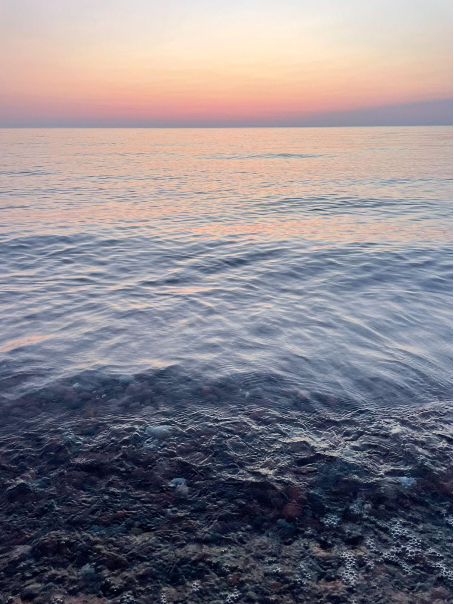 One of my all time favorite spots to jump in.
Lastly, I've done my best to keep my wardrobe to a minimum. Believe it or not, but the apparel industry accounts for 10% of the global carbon emissions. Whenever possible I repurpose clothes. Most recently I cut an old tank top that didn't fit well into a crop top, and am now using the leftover fabric as rags to clean my bike.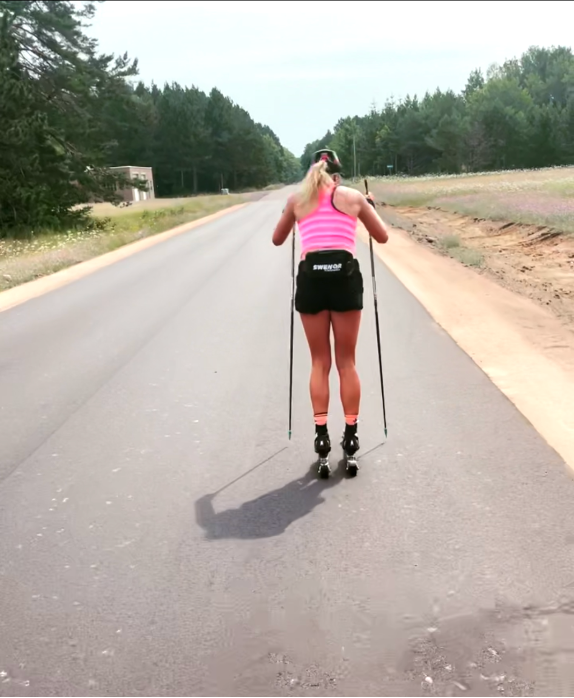 The poorly fitting tank top I now wear all the time as a cropped shirt.
Although I'm always on the lookout for more ways to reduce my environmental impact, these were incredibly easy switches that not only are better for our planet, but also make living on the road a bit easier.