Posted by Jared Shumate on Apr 1st 2021
Hello, everyone, and happy off season! I'm back home for the first time since mid-December and it feels great to finally relax and detox from the season. I finished the season at a Continental Cup weekend in Nizhny Tagil, Russia, which is 12 hours ahead of my home in Park City, so it is safe to say that the jet lag is hitting me hard.
Even though the season just ended, I'm already starting to think about the next season. Part of my preparation for next season is to evaluate what went well and what didn't go well this season, and I'll share a few of those thoughts with you for this post!
What Went Well
I would say that my biggest success of this year was racing at a high level for pretty much the whole season. I spent most of the season on the Continental Cup (COC) circuit and I consistently was one of the fastest athletes; I never raced slower than the 9th fastest time and was consistently the 2nd or 3rd fastest guy. It was a great confidence boost to know that I am capable of throwing down one of fastest times week after week.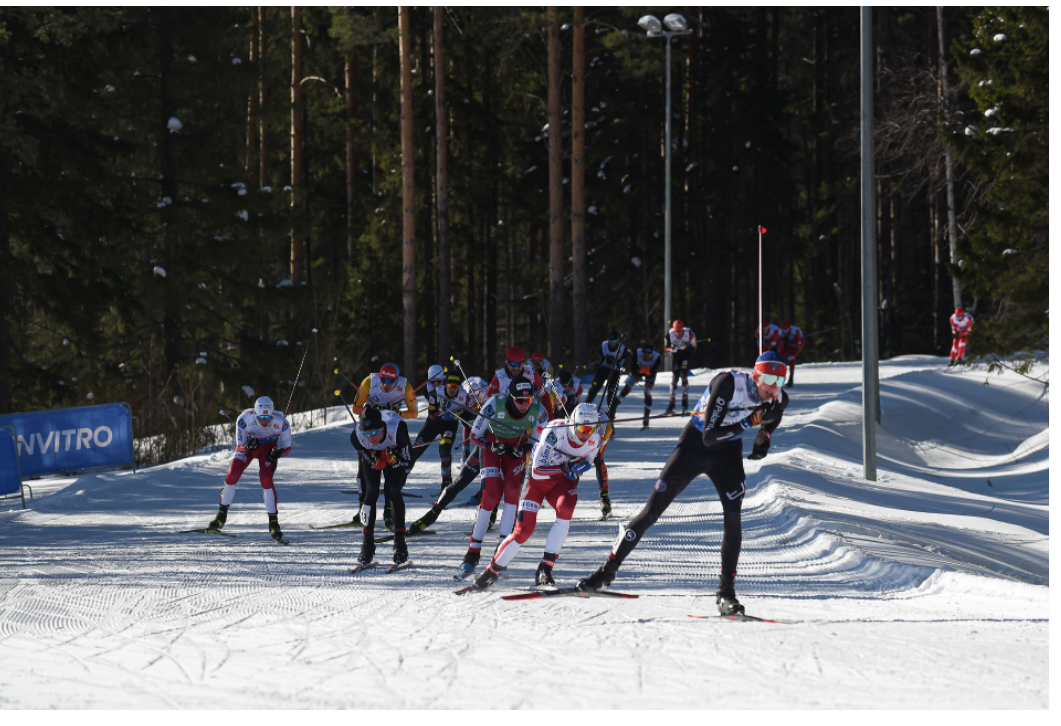 Leading the race in Nizhny Tagil, Russia. Photo: Ilia Khamov
Another highlight of the season was notching my first Continental Cup podium in Lahti, Finland! A COC podium had been a goal for two years and I finally made it happen this year! On that day, I jumped to 29th place, then skied the 2nd fastest race time, and skied from 29th to finish 3rd place. And my teammate, Jasper Good, deserves a shoutout for fighting it out with me until the finish line and taking home 4th place!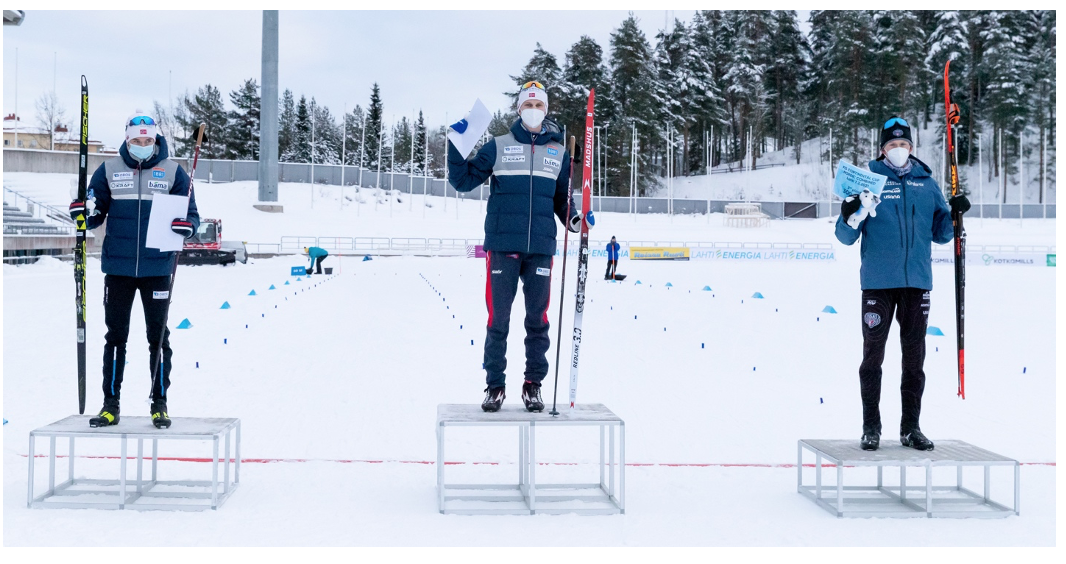 Podium in Lahti, Finland. Photo: Pepe Korteniemi
What Didn't Go Well
Unfortunately, I had a pretty rough season on the ski jumping hill, at least during competition. I had periods of really good jumps during training, but I wasn't able to show that in competition. With good, consistent jumps during competition I know I could've fought for more podiums, but that will be my goal for next season!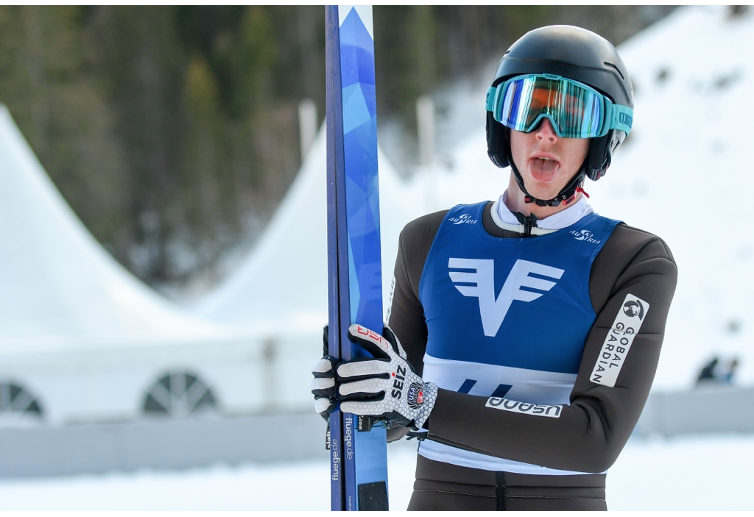 Facial expression after most competition jumps. Photo: Romina Eggert
Another ski jumping related flaw of the season was my performance at World Championships. I was able to have one satisfying jump during the team competition in Oberstdorf, but other than that I was disappointed with my jumping. Perhaps I put too much pressure on myself because it was World Champs, or perhaps I was mentally fatigued by that point in the season and wasn't able to stay focused on my tasks.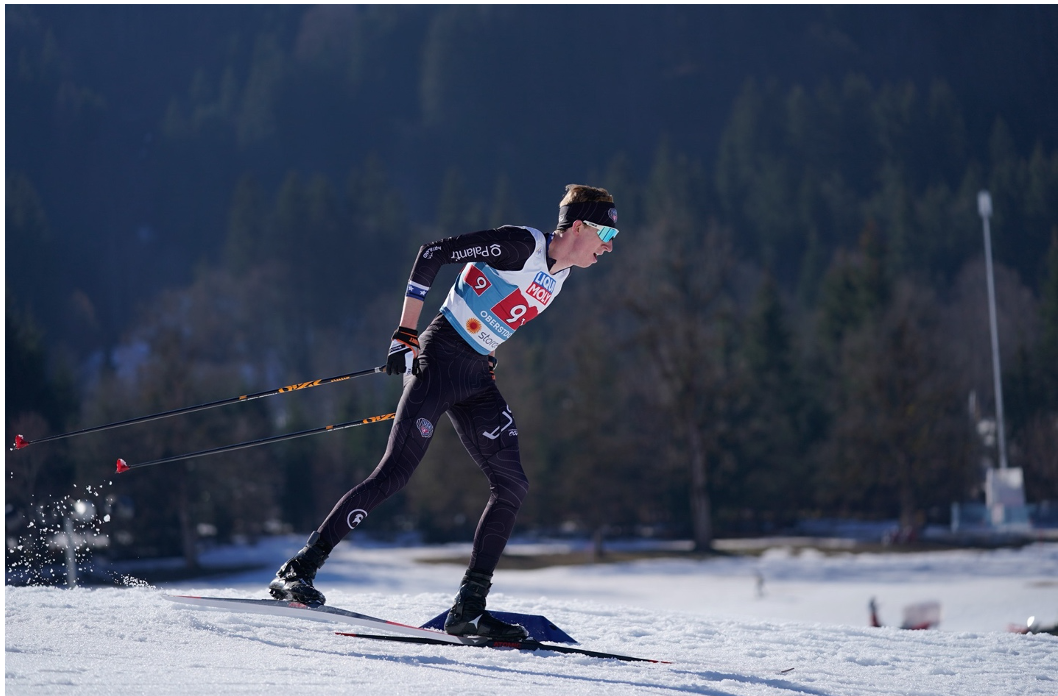 Team event day at World Championships. Photo: Nordic Focus
And that's a breakdown of some highs and lows of the season. As you can tell, most of my lows for the season were related to jumping. Even on my best combined finish of the season, I only jumped to 29th place. That's both the beauty and the curse of Nordic combined; a bad ski jumping competition is extremely frustrating, but you can make up for a poor ski jump with a fast cross-country race!
I'm looking forward to the rest of my three-week off-season, but the start of the next training year is quickly approaching. Until then, I'll be eating all the cookies and cake that I skipped out on during the comp season.