Posted by Ian Torchia on Dec 31st 2020
Ten days ago I flew over to Switzerland with my former collegiate teammate Adam Martin and we settled in and got acclimated to the Davos elevation of 5200 feet. The leadup to the race was spectacular as we received 2.5 feet of snow within 24 hours and got to explore the amazing Swiss valley skiing during easy sessions between interval race prep. Race day dawned snowy and tapered off as we watched the women crush with Rosie Brennan winning her second race in two days, Hailey Swirbul getting her first podium in 3rd, and Jessie nabbing 7th. The guys squad was fired up and ready to match the women's level of success. I started steady and hung onto British star Andrew Musgrave for a couple minutes as I lapped around for my second lap. Matching the eventual 6th place finisher's pace took its toll and I suffered the last half of the race as I gave it everything I had to the finish. I was disappointed to finish 49th, 3 minutes behind the winner Alexander Bolshunov from Russia. I put my best foot forward and pushed myself to the limit of what my body provided that day, but I simply did not ski fast enough. However, after calling my fiance Kameron and talking with Jessie Diggins later, they both told me that you can be disappointed in your result, happy for your teammates, and proud of your effort. I flew home with those words in mind and am grateful and happy to be with Kameron and her family for the holidays before returning to Vermont for unofficial official time trials that will serve as qualifying standards for future World Cups and World Championships.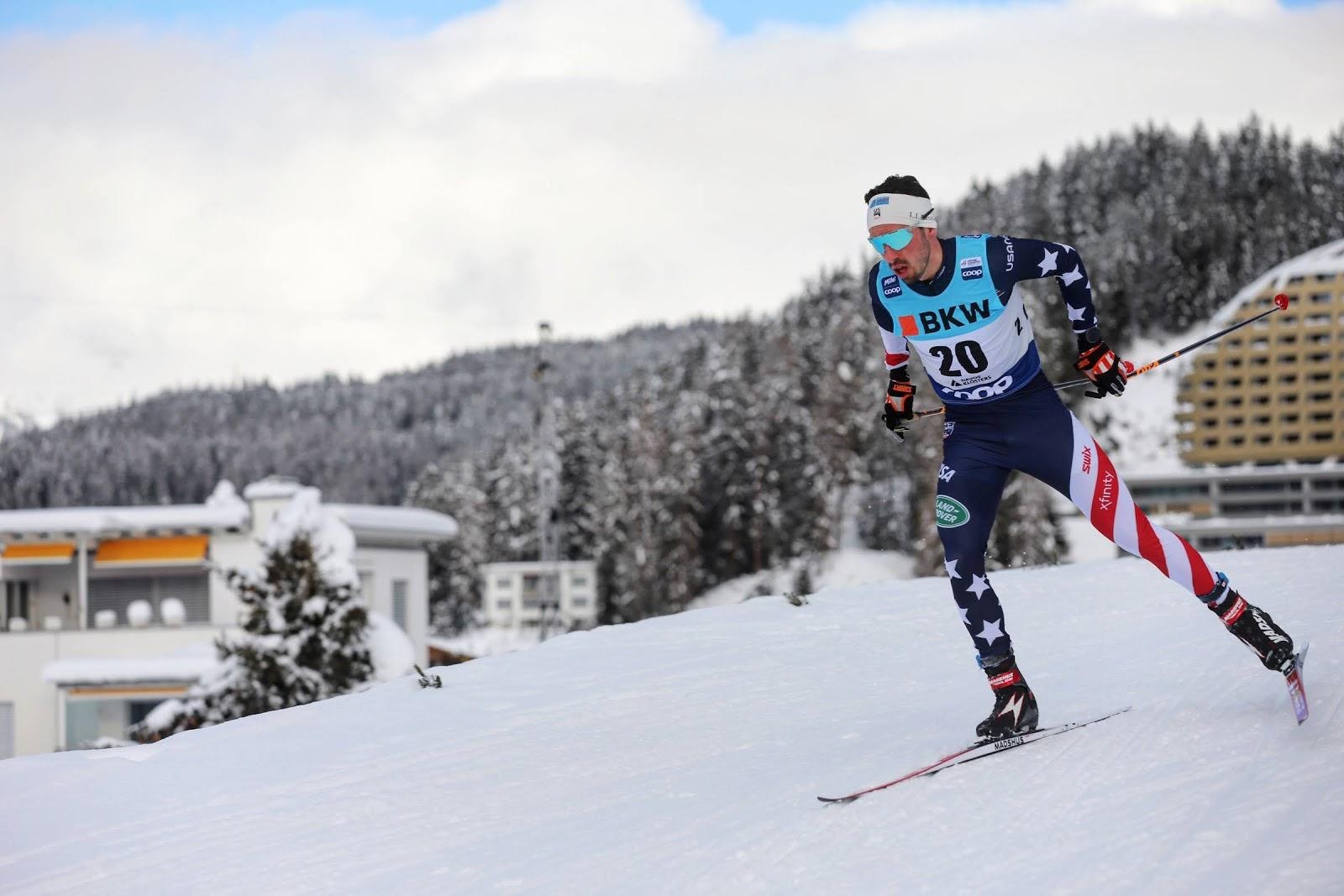 Racing to the finish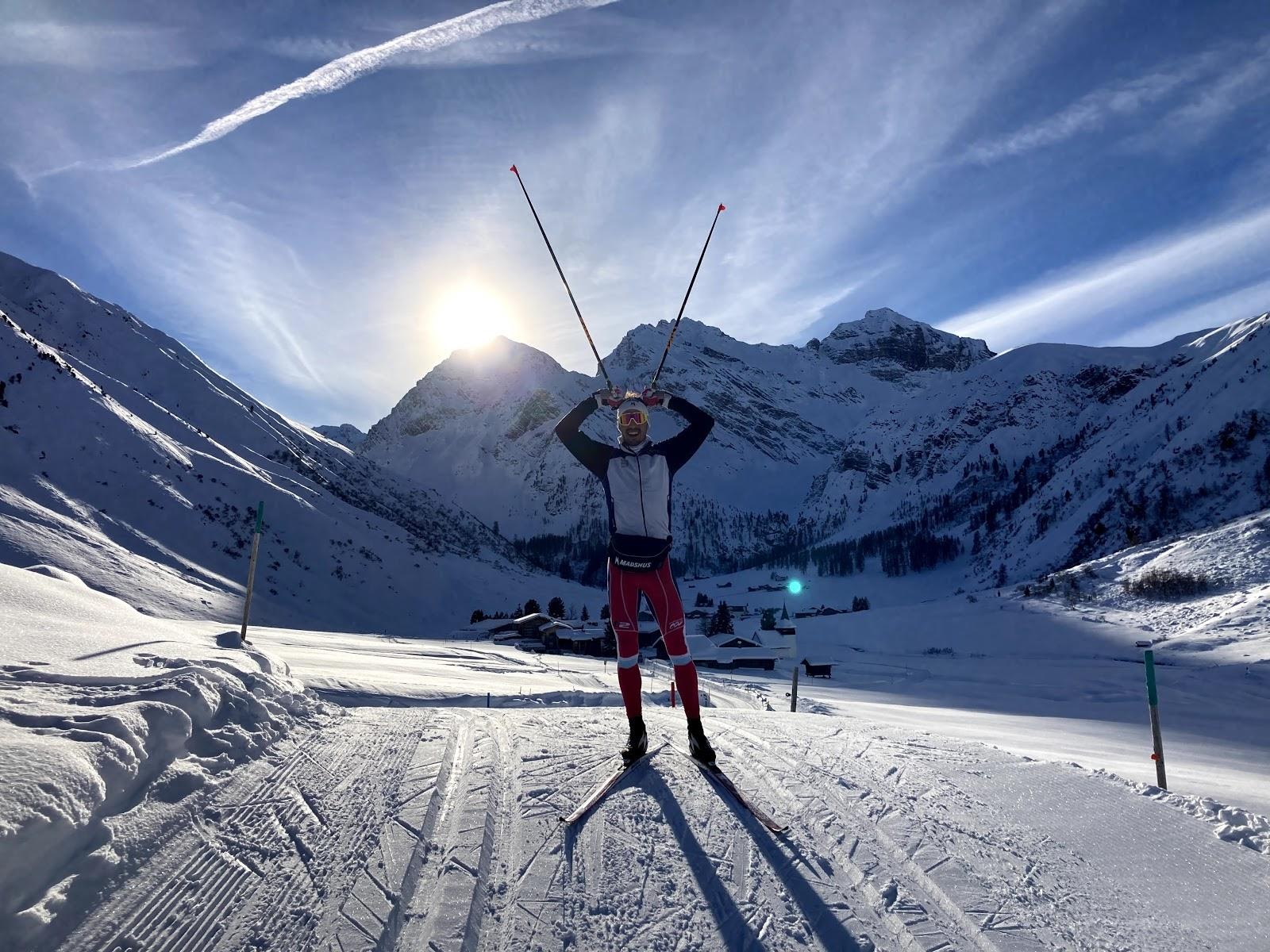 Unbelievable Swiss valley skiing!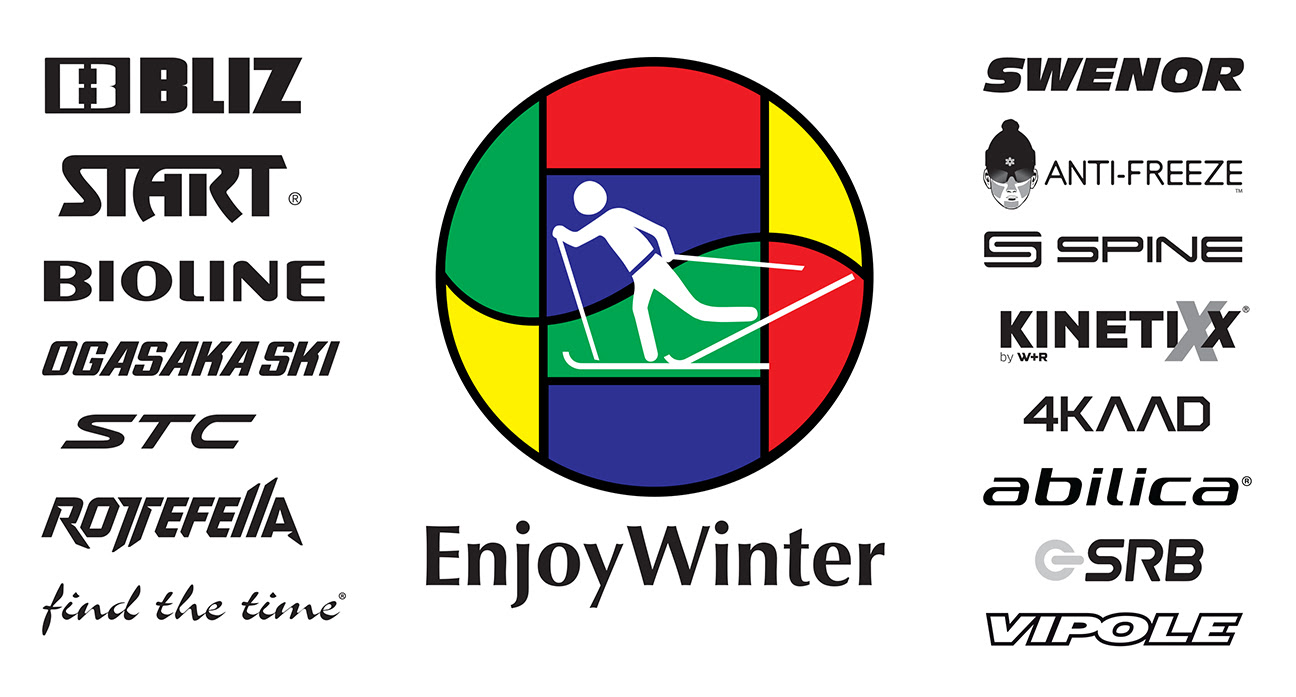 Intervals with a little Marquette Phils 550 Store t-shirt pride.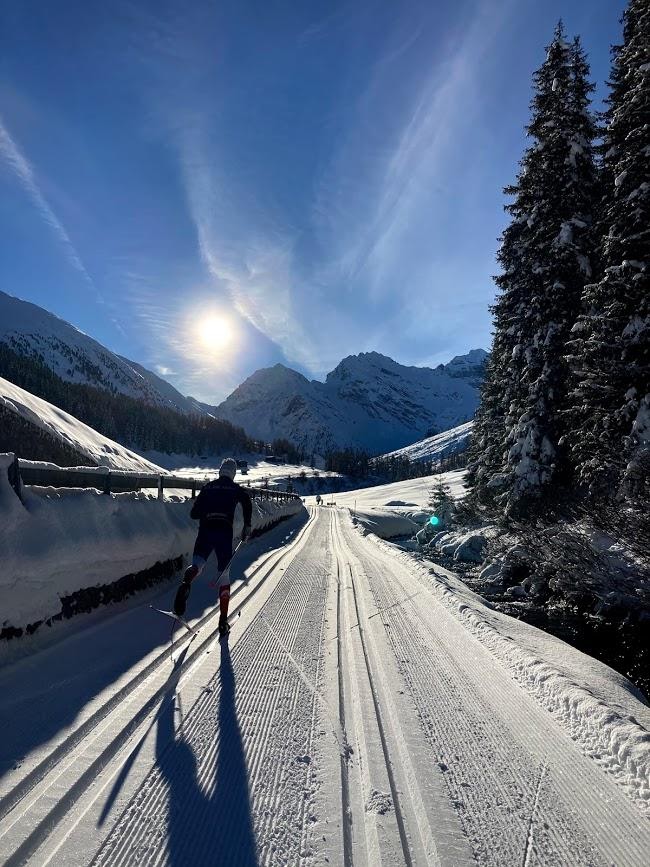 A 4 hour ski the next day after the race to ski out the disappointment.