Posted by Amanda Kautzer on Dec 30th 2021
Christmas is usually a hectic time of year for me between seeing all the various family groups and trying to squeeze in training.
After a short trip home to Minnesota to race the Duluth SuperTour, I flew out to Vermont to race the US Biathlon on-snow European Trials. For those of you still confused about biathlon, make sure to check out Scott's great explanation post (Post by Scott Lacy, "What is Biathlon?!": https://enjoywinter.com/read-skipost/what-is-biathlon/)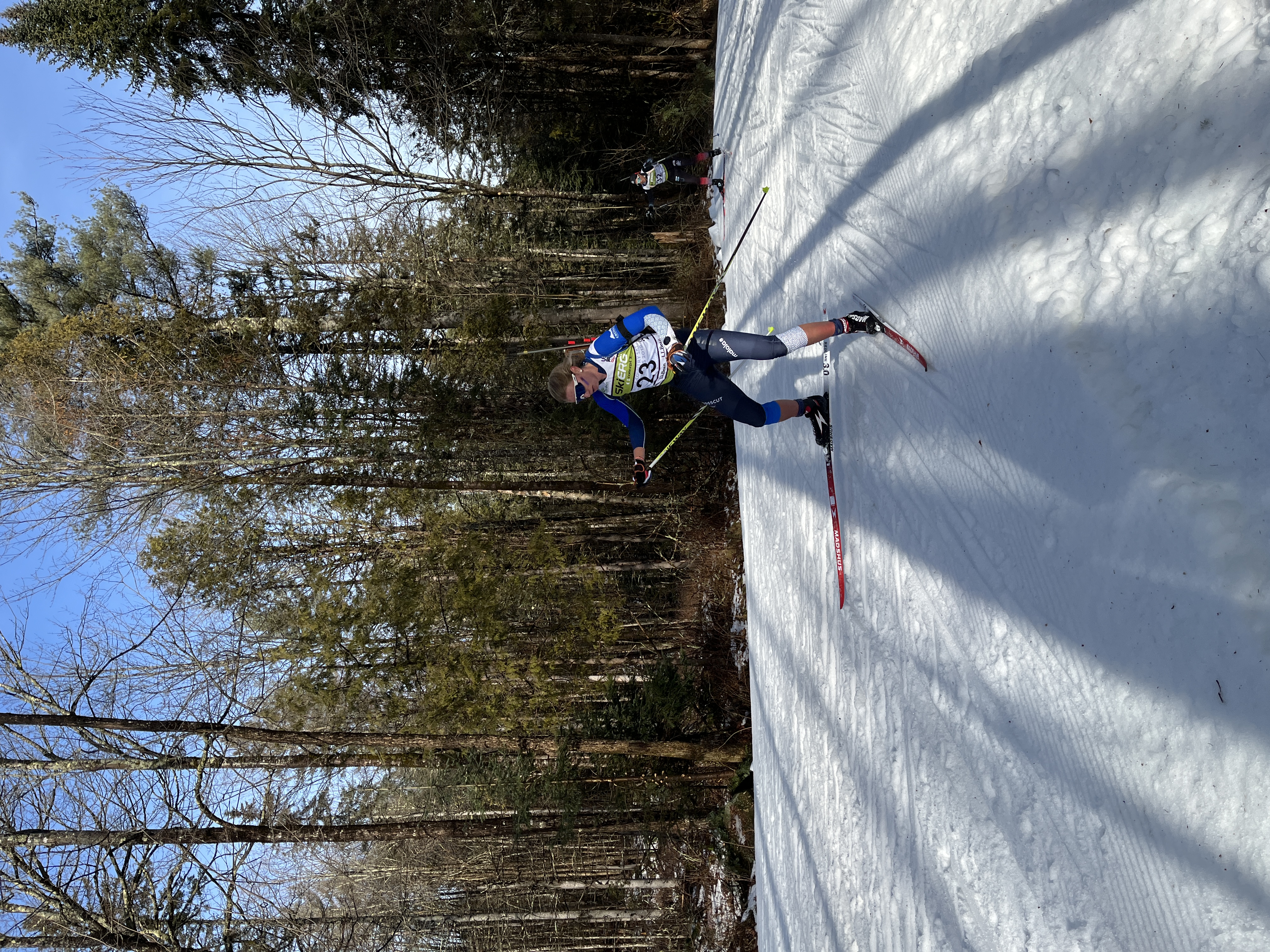 Racing through some slushy conditions in the mass start. Craftsbury, VT.
The trials consisted of 3 races: a sprint, mass start, and another sprint. USBA uses a percent back system to score your top two of the three races. The percent back is calculated as your time relative to the average of the top three finishers' times. Despite challenging spring-like conditions, the grooming staff did an amazing job, and the races went really well for me (https://www.teamusa.org/US-Biathlon/News/2021/December/18/Athletes-Selected-for-Final-Olympic-Qualification-Event-IBU-Cup-and-Open-European-Championships). Needless to say, I had a lot of exciting news to talk with my family about at Christmas.
In between some fantastic food and great get-togethers with family, I managed to sneak in a few trips to the man made loops in Minneapolis. For the last five years, I've met up with my best friends from high school for an annual Christmas break ski. Despite their claims that they aren't fast, they always make me feel out of shape.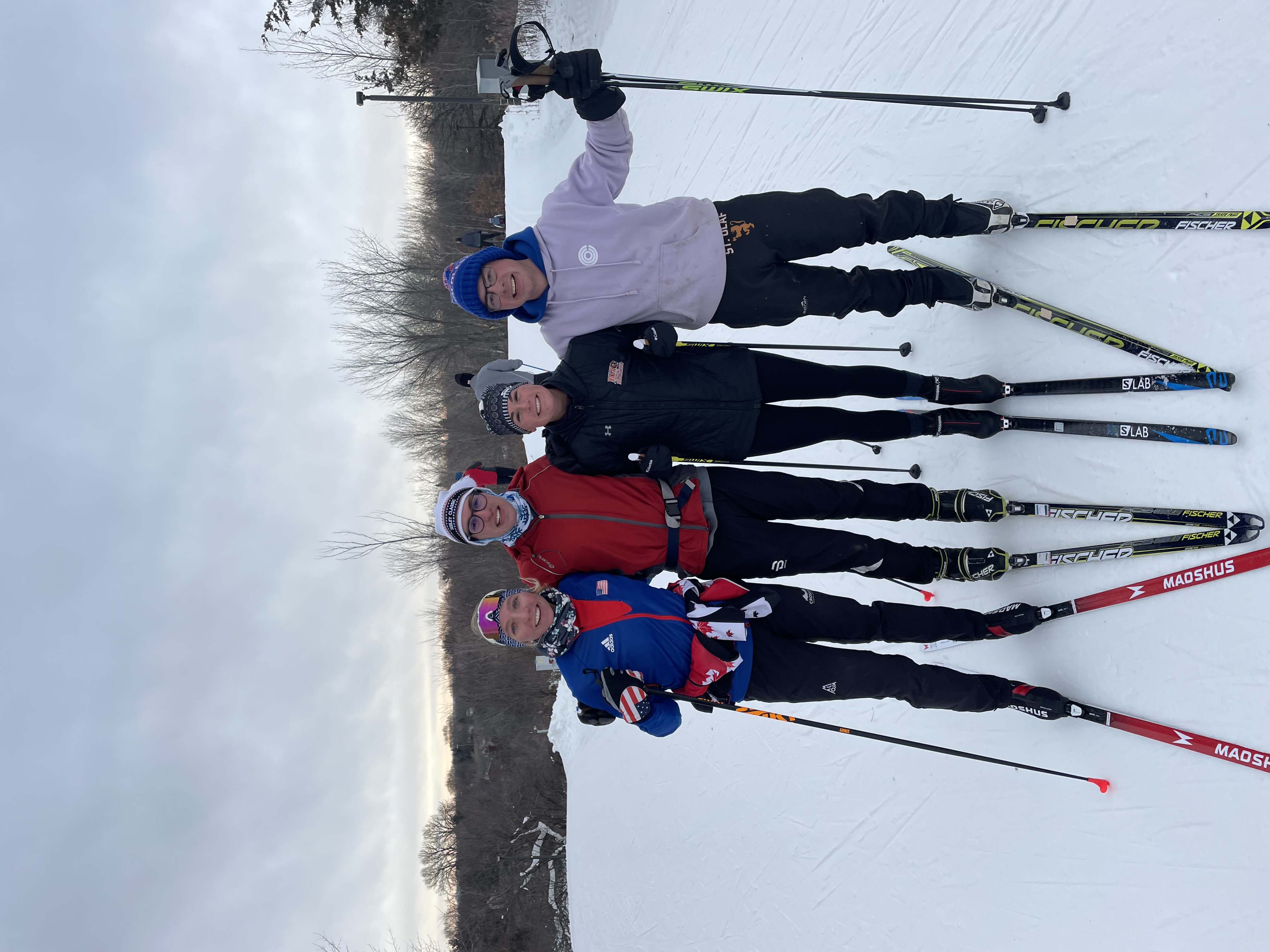 The fifth annual Christmas break friends ski.
As the first skier in my family, it took a bit of convincing, but we also started the tradition of a family Christmas ski. However, after an unfortunate pickle ball game turned ER visit and punctured lung, this year ended up being a mother-daughter ski. Though my step dad is expected to make a full recovery physically, he's guaranteed to be teased every Christmas from now on!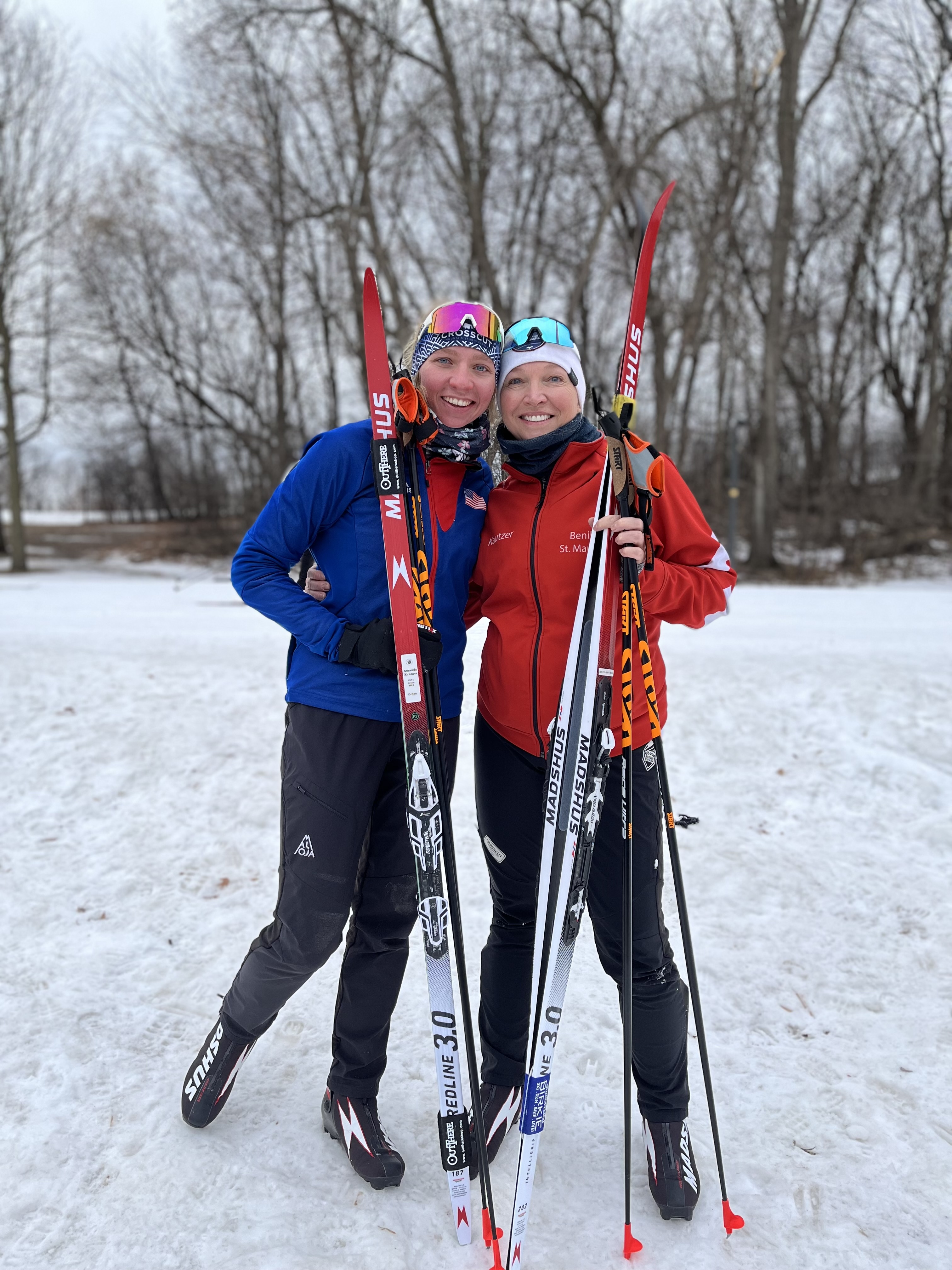 Mother daughter ski. Hyland Hills, Minneapolis, MN.
I also took some time to do my typical "Minneapolis based" workouts, which included a pre-sunrise bouldering session followed by a sunrise walk at the iconic Stone Arch Bridge downtown with my family dog and good friend.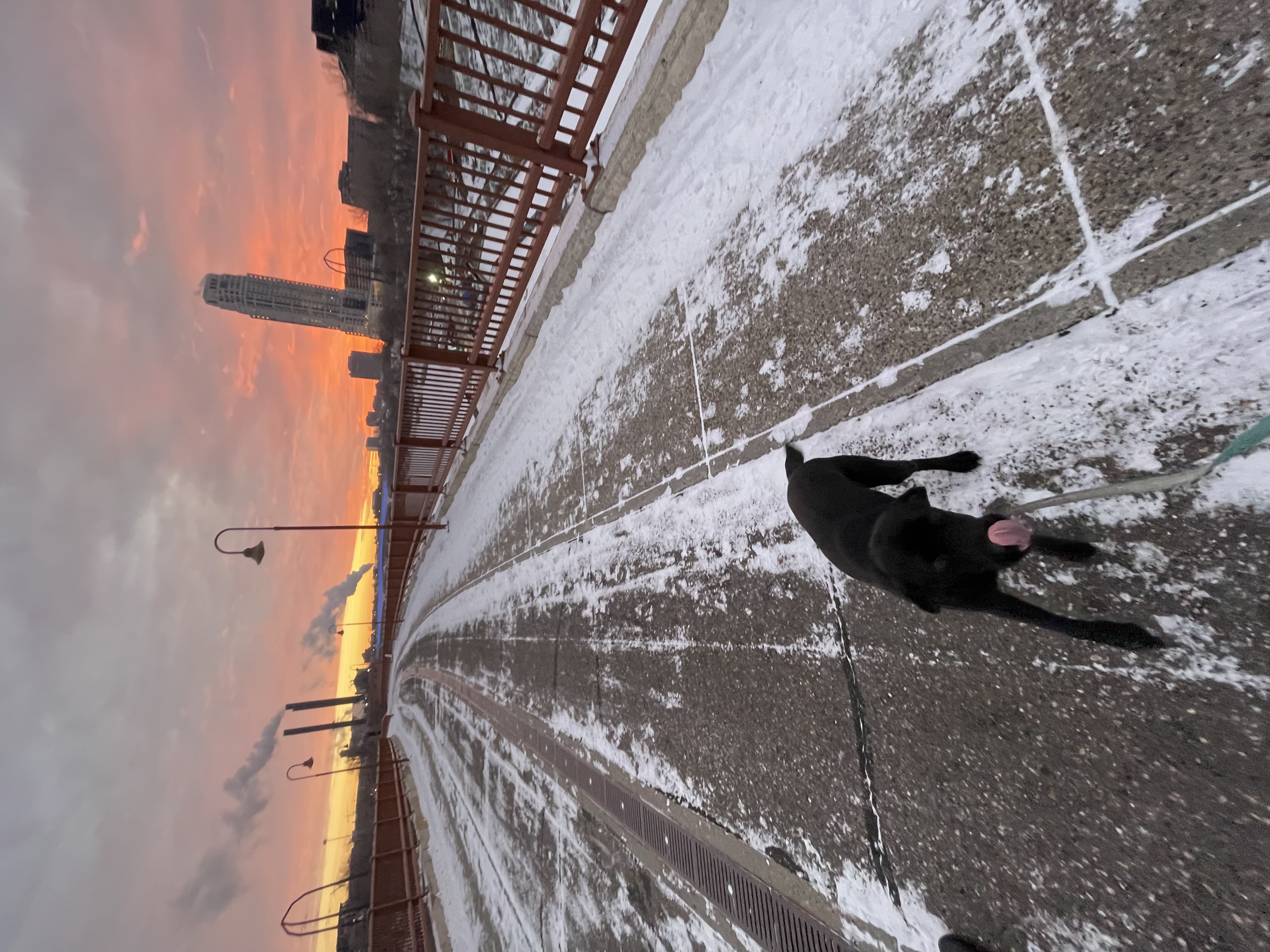 Mountains are great, but nothing beats a flatland sunrise with my favorite doggo.
The rest of Christmas break was a frantic packing frenzy, trying to fit 5 weeks of gear into my ski bag and rifle case. I'm writing this from Minneapolis airport where I'm waiting to see if the mechanics can fix the plane in time to make my connection to Munich. Hopefully my next update will have more exciting news from Arber and Osrblie!!
Merry Christmas! See you in 2022!