Posted by Garott Kuzzy, Lumi Experiences on Sep 21st 2023
Worldloppet Gold Before 70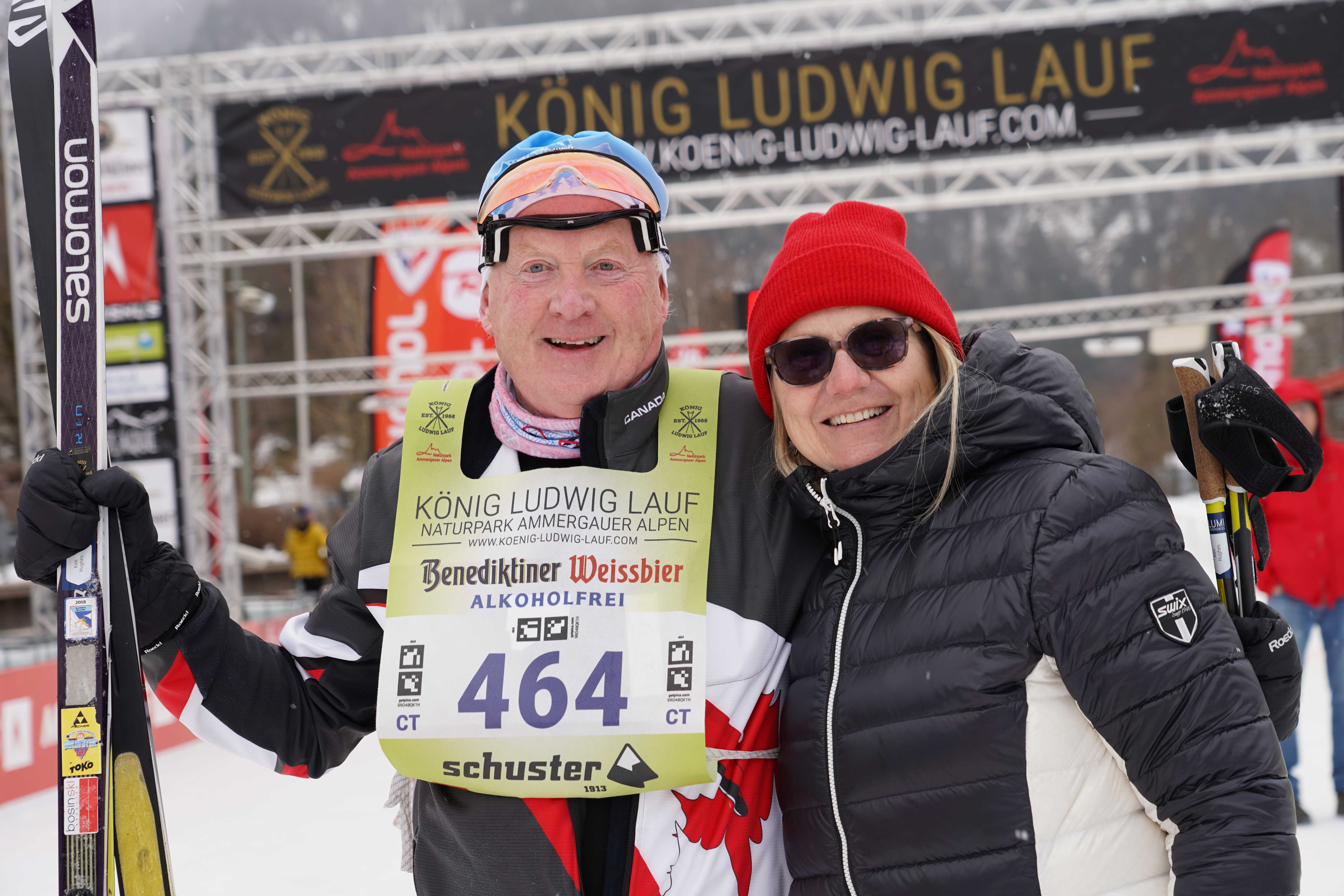 Lumi guest Ken Hughes from Alberta, Canada recounts his huge accomplishment last month in the Southern Hemisphere: earning a Worldloppet Gold Medal after finishing his 10th Worldloppet before reaching his 70th birthday! Read on to learn about his journey from skiing his first Worldloppet – the Norwegian Birkebeiner at age 62 – to the Australia's Kangaroo Hoppet at 69. His favorite Worldloppet? France's Transju with Lumi Experiences last year.
Whether you're looking to ski your first or tenth Worldloppet, there is still limited availability on Lumi's trip to France this coming February as well as Australia's Kangaroo Hoppet and New Zealand's Merino Muster around this time next year. Receive the early booking discount of $300 / person on the Australia and New Zealand trips when you reach out (info@lumiexperiences.com) to save your spot by next Saturday, September 30!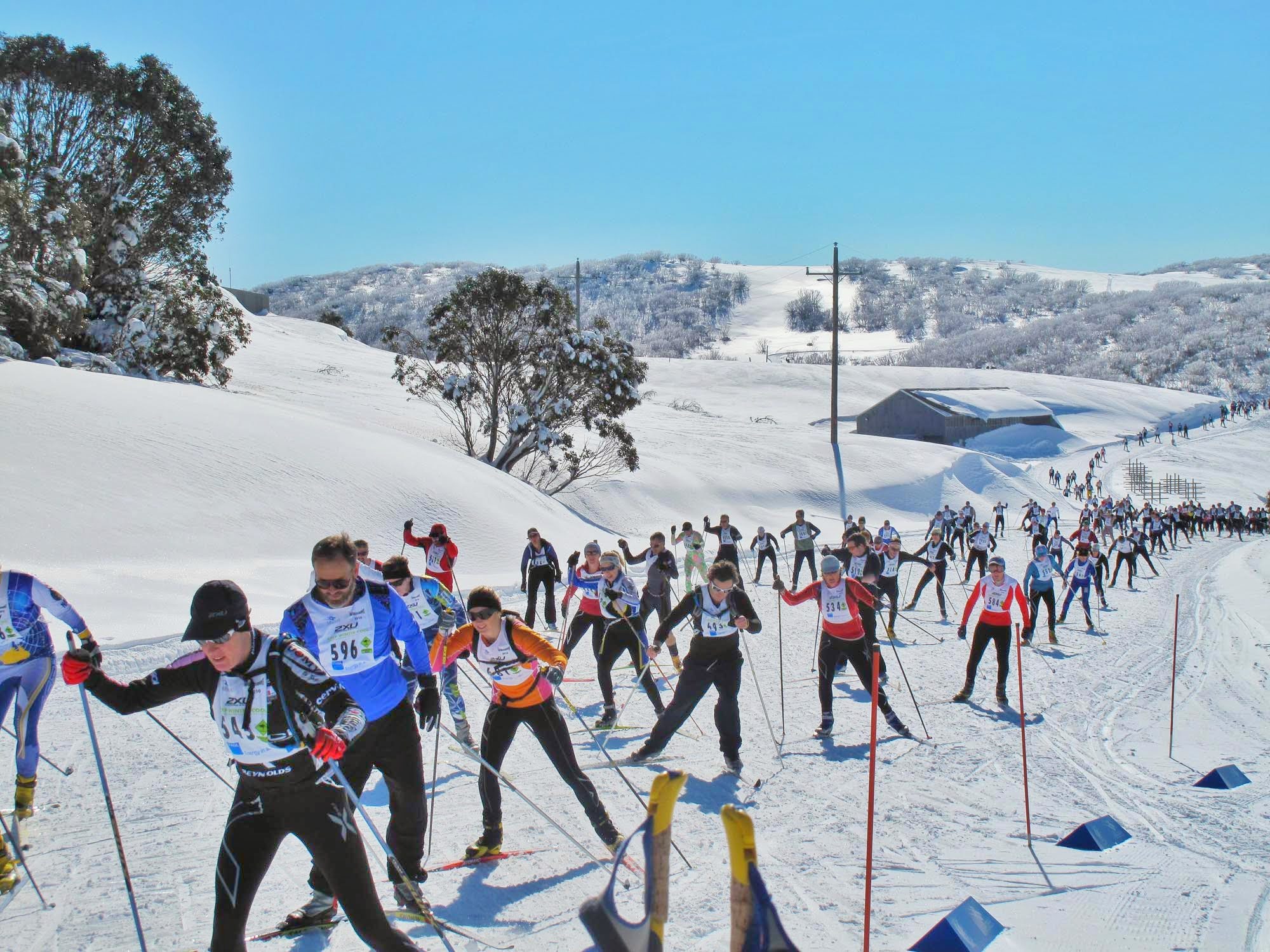 –
Autobiography by Ken Hughes
Article below sent to the Ken Hughes Fan Club and reprinted here with permission.
Asthmatic, 69, earns Worldloppet Gold, 99th Canadian
Dateline:Falls Creek, VIC, Australia August 25, 2023
Ken Hughes of Canmore, AB, and Salt Spring Island, BC, by completing the Kangaroo Hoppet requirements in Australia, has become the 99th Canadian to earn the Worldloppet Gold Medal. The Worldloppet Master award requires completion of 10 of the Worldloppet sanctioned cross-country skiing races, on at least two continents.
A Loppet, technically defined in a Nordic manner as, "a whole lot of people going skiing together", is usually organized in a somewhat race-like way, with participants of all ranges of age and skill.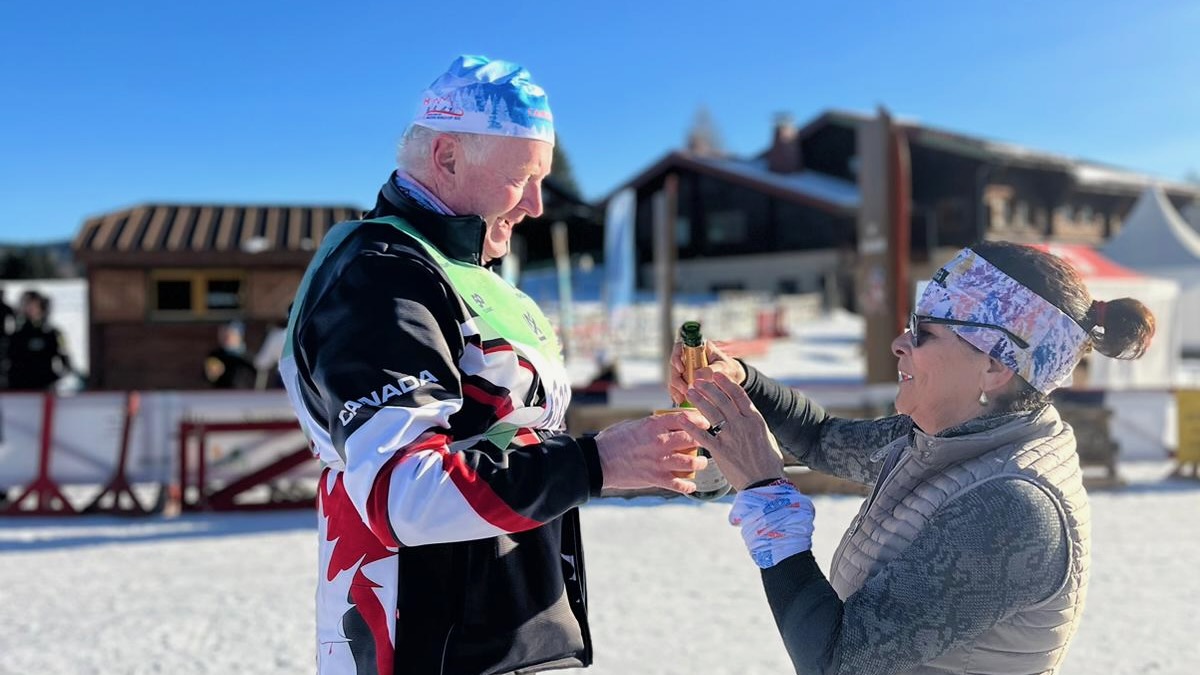 The Worldloppet Association recognizes 19 races, with only one per country. They range from a planned 42 kilometre length, to some 90 kilometres and attract anything from a few hundred people to as many as 12,000 participants or more.
Hughes learned to cross-country in high school, and remained a weekend warrior until his first real Loppet, the 24 kilometre Kananaskis Cookie race at age 50. "I am no athlete" he is clear to point out, "I am just a guy getting through my 60's." In fact, as a child, he found himself in an oxygen tent in the High River hospital more than once, with childhood asthma. His first Cookie race triggered asthma again, much to his dismay.
Undeterred, he decided to compete in his first Worldloppet Race, the Norwegian Birkebeiner in 2016, at age 62, because he knew others who had done it. Fifty-four kilometres, two mountain ranges and 8.5 hours later, he was told, 'if you can do that, you can do any of the races'. And so the mission began, as he sought to complete another 9 Worldloppet races in his sixties. The pandemic put everything on hold, as was the case for everyone and nearly everything. However, 2023 saw a flurry of races, 3 in 13 days in February which brought the goal into clear range.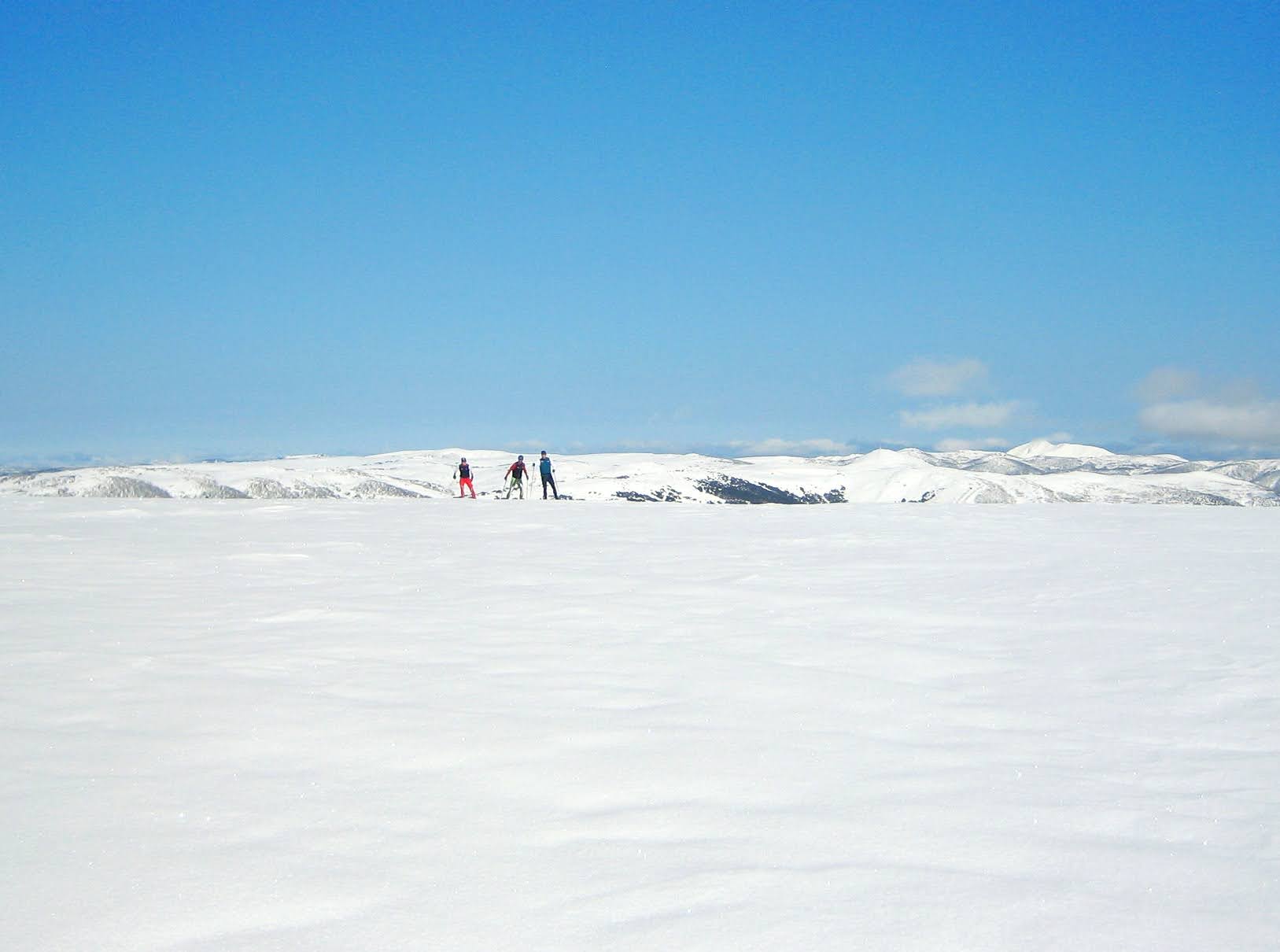 Since the Norwegian race (Birkebeinerrennet), he competed in Austria (Dolomitenlauf), Italy (Marcialonga), Iceland (Fossavatnsgangan), The American Birkebeiner in Cable, Wisconsin, Switzerland (Engadin), Germany (Konig Ludwig Lauf), France (La Transjurassienne), Canada (The Gatineau Loppet) and finally the Kangaroo Hoppet in Australia.
"I hope I can be a bit of an inspiration to people as they approach 50 and older." He noted. "The comfortable hand and warm embrace of inaction can be very tempting, but soon enough we learn that inactivity is a fraud that corrodes our physical and emotional health. You need to shake off those shackles, get off the couch and get active, however you do it. It feeds one's soul, and it has the communal benefit of keeping you out of the healthcare system", noted the founding Chair of Alberta Health Services. "Fitness and social engagement are critical pillars for healthy aging."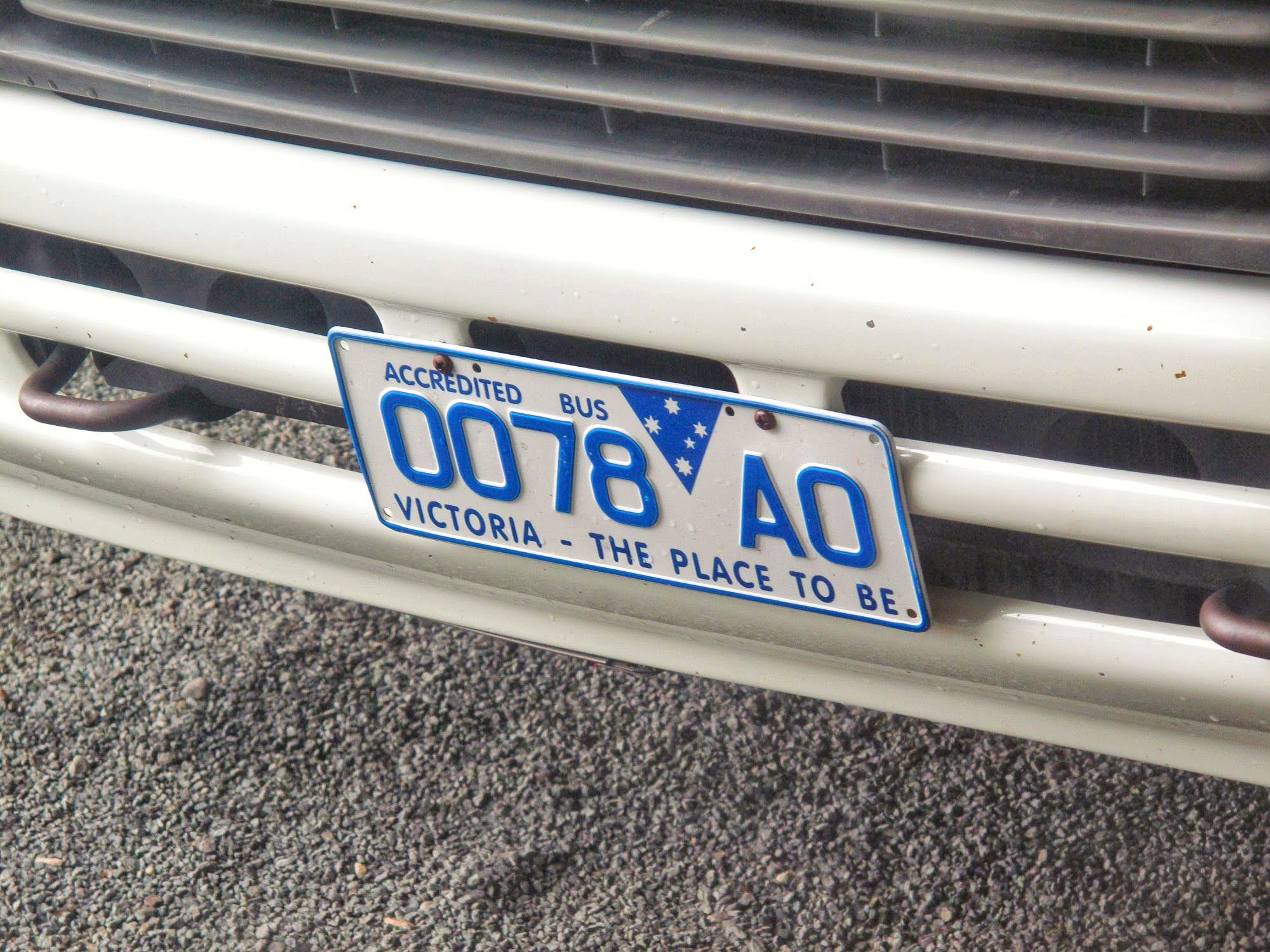 Favourite moment?
An adventure like this has much colour and flavour, but Hughes' favourite race, difficult as it was, was the Jura, in France on his 69th birthday. A beautiful warm day, the sun burned through the snow and opened a patch of grass. It caught his ski like a hard brake, leading to an inelegant face plant. Not only was it nearly concussion inducing, it broke his glasses and a ski pole, and the next 7 kilometres were completed with 1.5 poles. After 47 kilometres, with 1100 meters of elevation gain, he crossed the finish line exhausted, with a memorable facial abrasion, a borrowed pole, and a very good story.
Next Steps?
Once in Austria Hughes was competing neck and neck with an 86 year-old Frenchman, famous for having completed over 300 Worldloppet races. Hughes would like to still be racing at 86, but in the short races, 17 to 28 kilometres in length.
He often trains with his wife, Denise Savage-Hughes, also a late blooming skier, and he says when they are out on the trails, they fly like the wind together.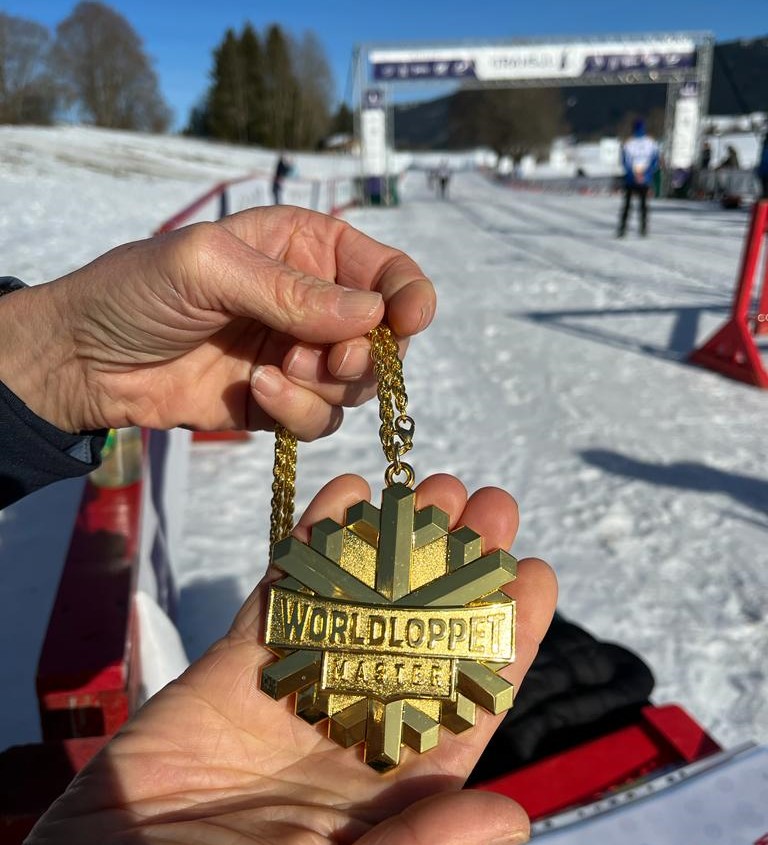 –
If Ken's journey is an inspiration, there is still limited availability on Lumi's trip to France this coming February as well as Australia's Kangaroo Hoppet and New Zealand's Merino Muster around this time next year. Receive the early booking discount of $300 / person when you save your spot by next Saturday, September 30!
It may be a long journey to ski the Kangaroo Hoppet in Falls Creek, Australia, followed by the Merino Muster at the Snow Farm in New Zealand, but Lumi guests have reported that it's relaxing and low-key once you arrive. By the time you leave, you'll have embraced their laid back attitude, "No worries, Mate." Lumi guests have really enjoyed that both the Hoppet and the Muster are smaller, intimate ski races like the Dolomitenlauf in Austria or the Lavazé Loppet in Italy – "you get to know lots of other international racers"! Beyond both ski areas, there's much to see and experience culturally: kangaroos, skiing among Snowgum Eucalyptus trees, beautiful Lake Wanaka, distilleries, vineyards, Merino sheep, and so much more.
See you on the trail,,
Garrott Kuzzy