Posted by Jacob Huseby on Nov 17th 2023
Synthetic Line - A durable wax for new and old Snow Conditions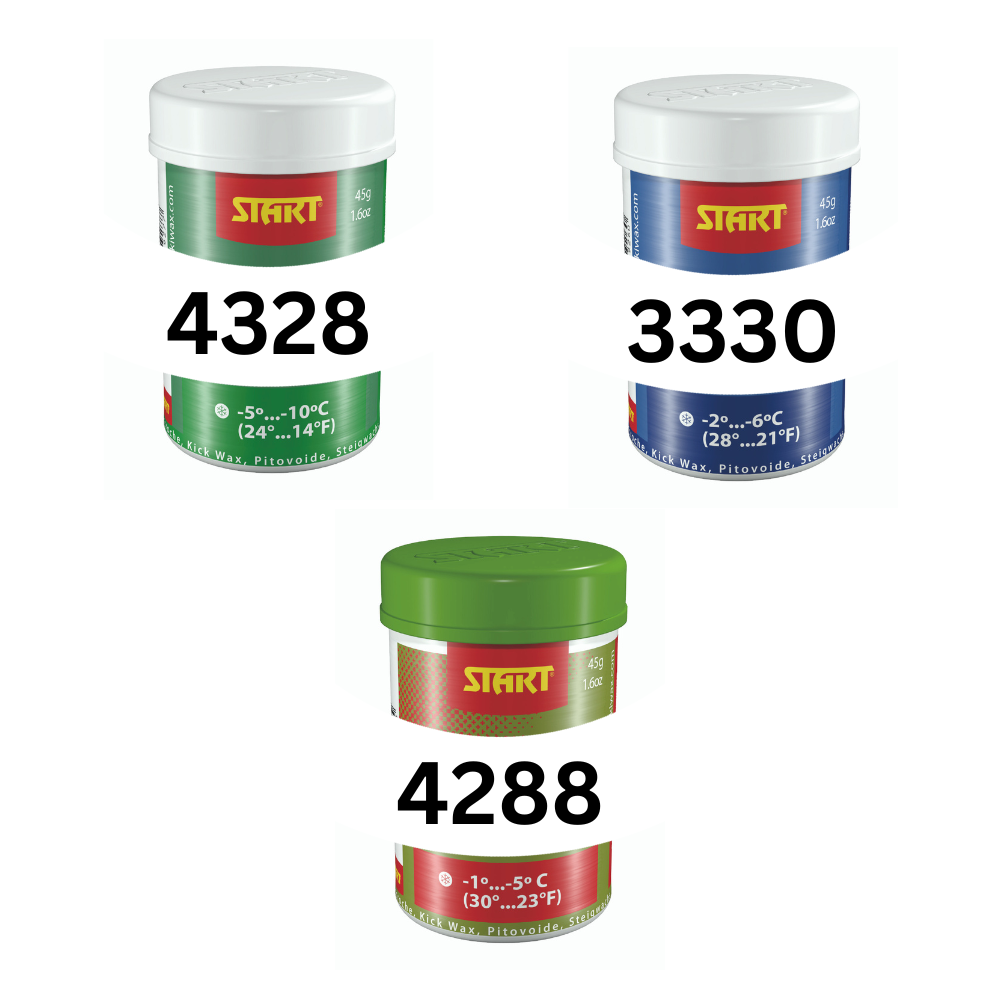 3330 Blue -5...-15C An improved version of our synthetic blue hardwax, often faster with better grip.
4288 -0...-8C After years of testing and development, this is the new version of the original synthetic red. A very useful wax, particularly as temperatures get closer to freezing.
4238 -10...-30C An improved version of green. Made specifically for Anchorage, Alaska.
Terva Line - For New Snow and as a speed cover.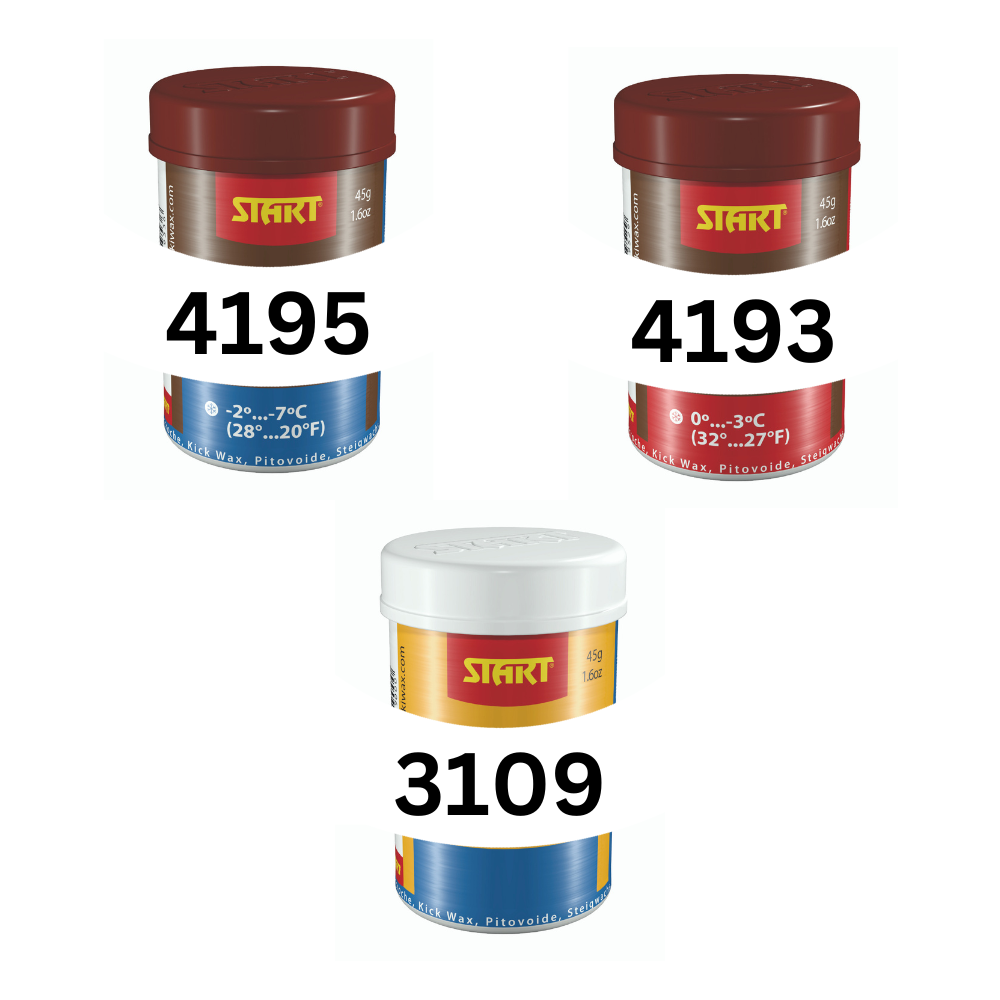 4193, 4195. New Terva improves speed without losing grip. may be used as a speed cover or on its own in several layers. Best suited for dry snow and fresh crystals.
I have found these to perform best as racing covers. In conditions where it seems like everything is icing up, these can be used as a final cover in a thin layer and corked lightly. This may also be used as a final layer but ironed instead of corking. When you iron the wax, it creates a "grease" film which protects softer grip waxes from sharp snow crystals. In fact, there are several Start grip waxes that can be modified with an ironed application. These include the synthetic waxes, BM hardwax, terva when applied as a final layer.
3109 A binder made for varied snow conditions. A strong binder with thermoplastic properties from the addition of terva, increasing the versatility of the wax and resistance to sharp snow crystals. A strong base binder that is easier to apply than our other base binders and tolerant of fresh ice crystals. While it is a hard binder, it can have a pretty sharp kick. Like all terva waxes, it makes your ski bag smell good.
Klister Line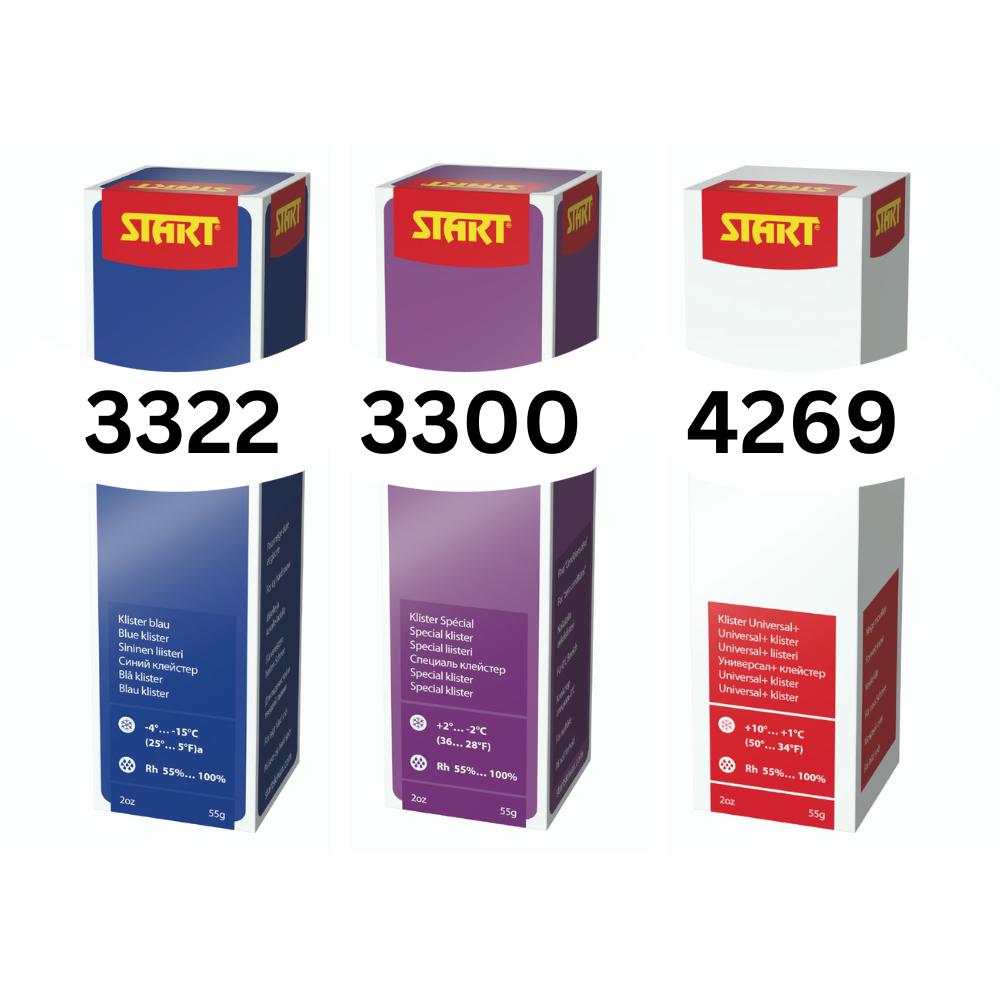 3300 World Cup Special. Harder than main line special klister but with greater elasticity. Less prone to glazing and more grip. Does not replace regular special. If you are already using Start Special, we recommend testing both.
3322 World Cup Blue. Improved blue klister with more grip, more resistant to icing. Unlike 3322, this can be used instead of it's predecessor. If you are testing 3322, there is no need to test standard blue.
4269 World Cup Silver. Old, wet, dirty, coarse snow. Can be used as a middle layer klister in high humidity. Good for mixing with hard waxes such as RCR40.