Posted by Hannah Rudd on Jul 28th 2022
Over the past few years with Enjoy Winter I have written about technique, training camps, racing, interval sessions, strength training (etc.). So, I thought I would take this article in a slightly different direction and give you a glimpse into our day-to-day life outside of training.
With social media, blogs, and news articles, we often get to see the more "glamorous" side of professional skiing. The stunning mountain runs, the race weekends, and the intense interval shots are all a big part of what we do, but when we take off our rollerskis and get home from training, there's a lot more going on behind the scenes.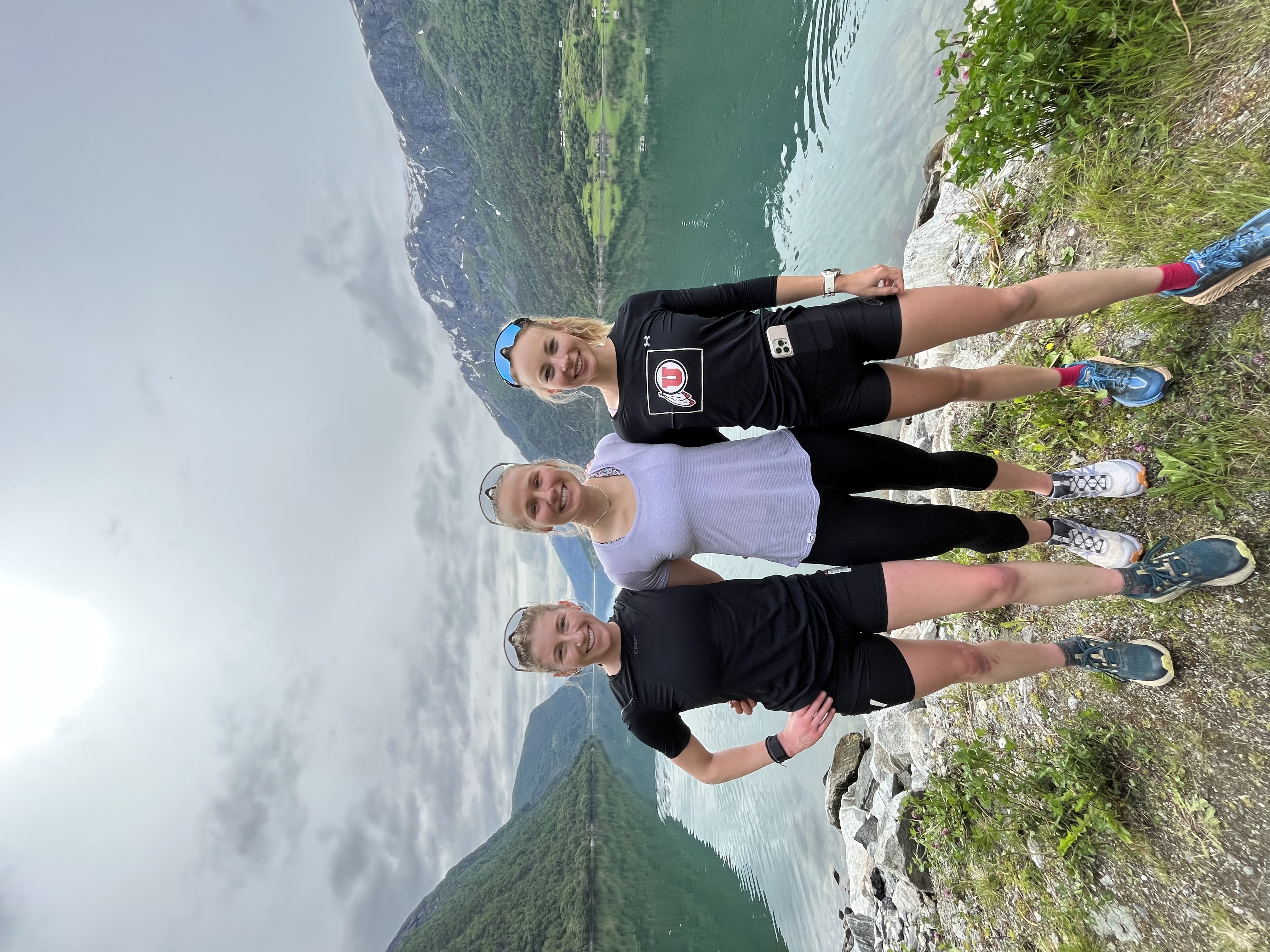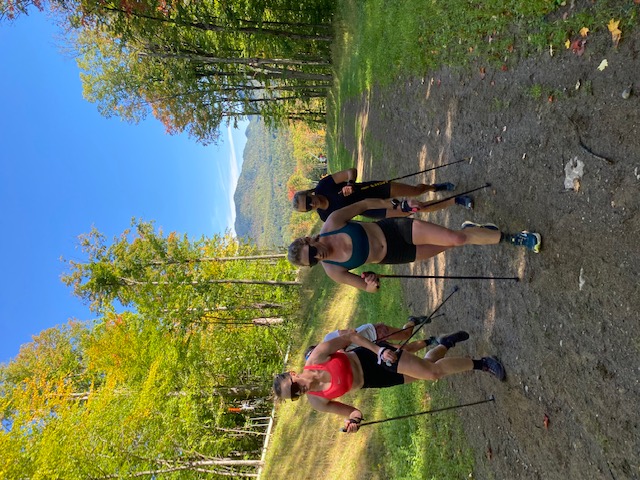 For those who know skiing, you know that being on a professional ski team is not the same as being a pro baseball player, football star, or runner for that matter. When it comes to the financial aspect of our sport, a lot of pro skiers work part time jobs between training sessions, do a lot of fundraising, and are quite honestly scraping by to fund the dream. As you take a step out from the World Cup, you'll find a lot of athletes that are bouncing up and down between World Cups and Super Tours, and athletes that are working to get their first WC start. This in-between stage can be an interesting place to be as you are often funding everything on your own while training full time. Kind of like the minor leagues (: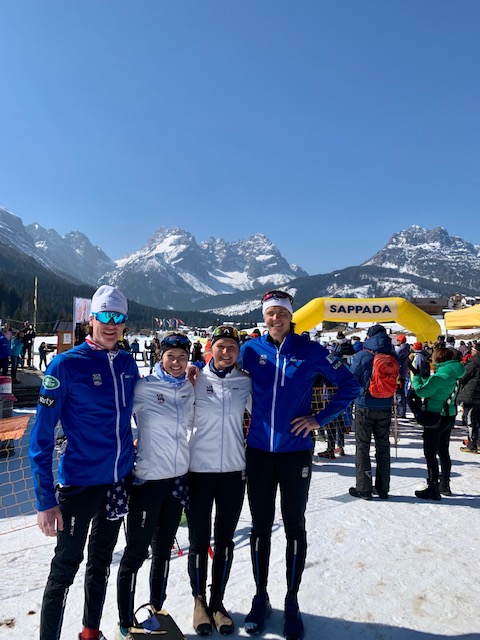 (Finn, Mariah, Me, and Logan racing at OPA Cup Finals in Italy this spring)
For the past 2 year, I have been working at a local business management consulting firm in Bozeman. I do a lot of calling and emailing, so it works well with training as I get to sit and rest my legs while I work. I typically train in the mornings, return to eat lunch and then work for about four hours. Then I'll do my second workout in the afternoon and finish up any lingering work tasks at the end of the day. Personally, I really like to have this separate area of my life that is completely removed from skiing. I think that it's healthy to have other things going on in life to push you mentally and distract you from what is a very all-consuming sport. It's a fine line trying to balance working enough so that you have money to cover your expenses but also making sure you're not working too much that it's impacting the quality of your training/recovery.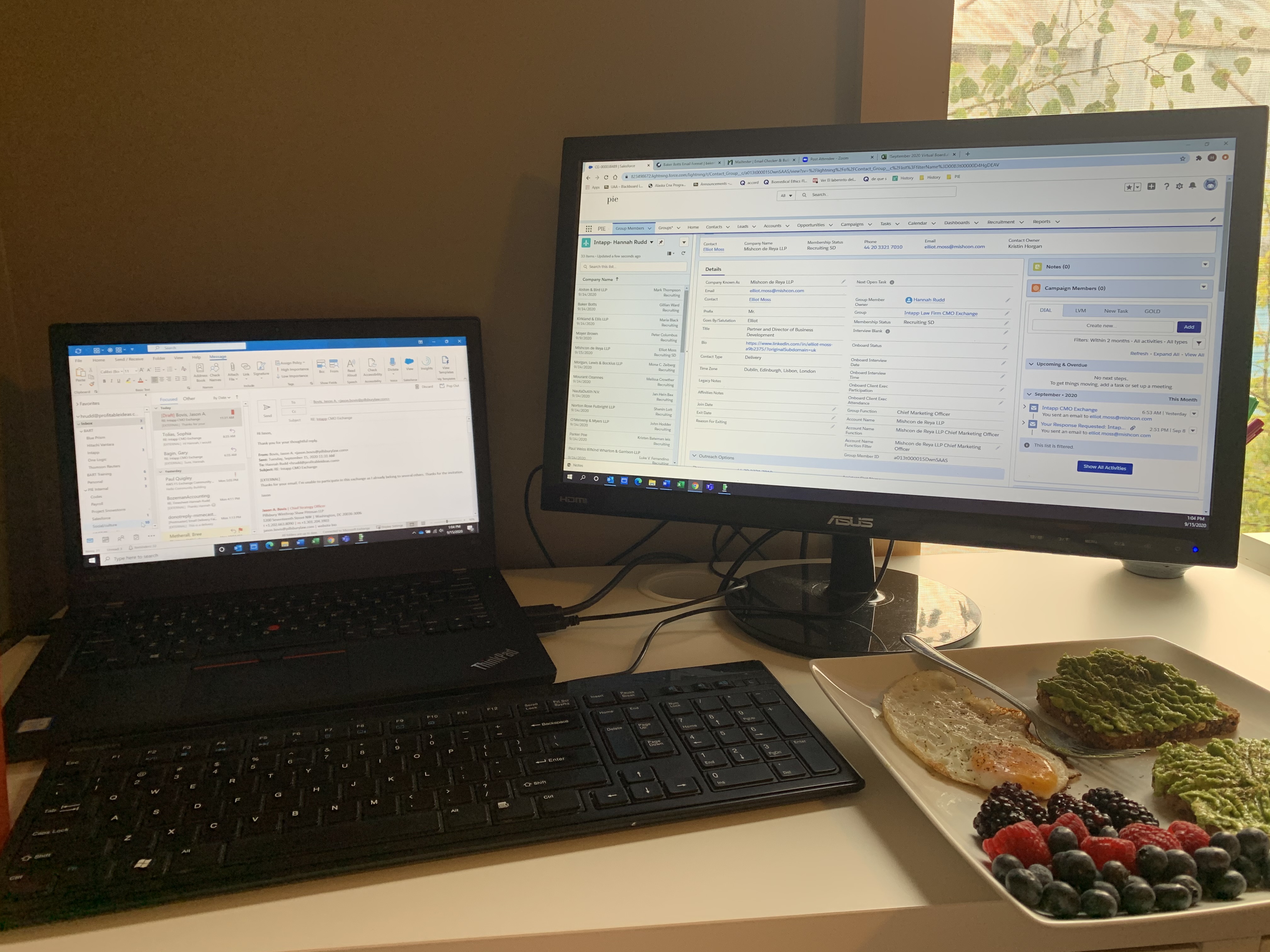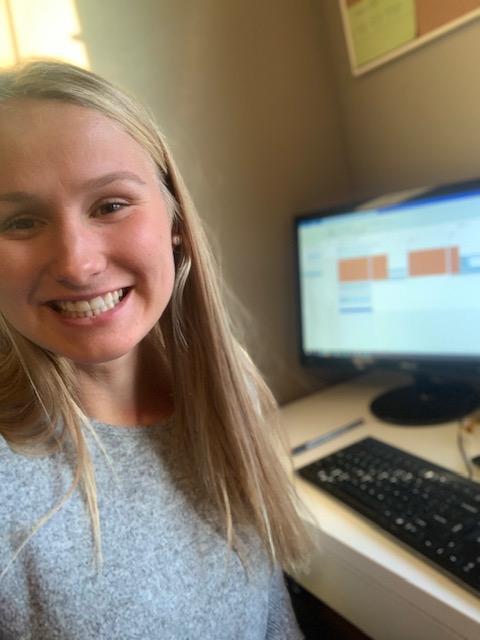 (Post-training lunch & work)
Along with myself, most of my other teammates work jobs to help fund their ski careers. We've got Simon the REI master, Sarah the legal assistant, and Logan the bike mechanic. Then there's Mariah who works at the airport, Reid who works in home health care, and Graham who's at a tech company. And we can't forget about Finn who works as an occasional DJ.
Along with working jobs, we do a lot of team and personal fundraising to help cover expenses. Our team puts on running races (plug for the Jim Bridger Trail Run!), we host fundraiser events, and work with different companies to sponsor our team. If you're interested in seeing what my team is up to on a weekly basis, the athletes on my team post frequent articles here: BSF Team Blog!
Additionally, if you feel inclined to support my team and I in any way, you can donate here, or reach out to me directly! Thanks so much for reading, and I hope this gave you a better glimpse into our lives as pro skiers!