Posted by SkiPost on Apr 30th 2020
Swenor, the Official Rollerski of NENSA, is proud to promote the NENSA #25KinMAY
NENSA Virtual Rollerski Series Event!
Be like Gus and get out there and rollerski 25K in MAY.
Do it in an hour, a day, a week, or the month!
Just do it.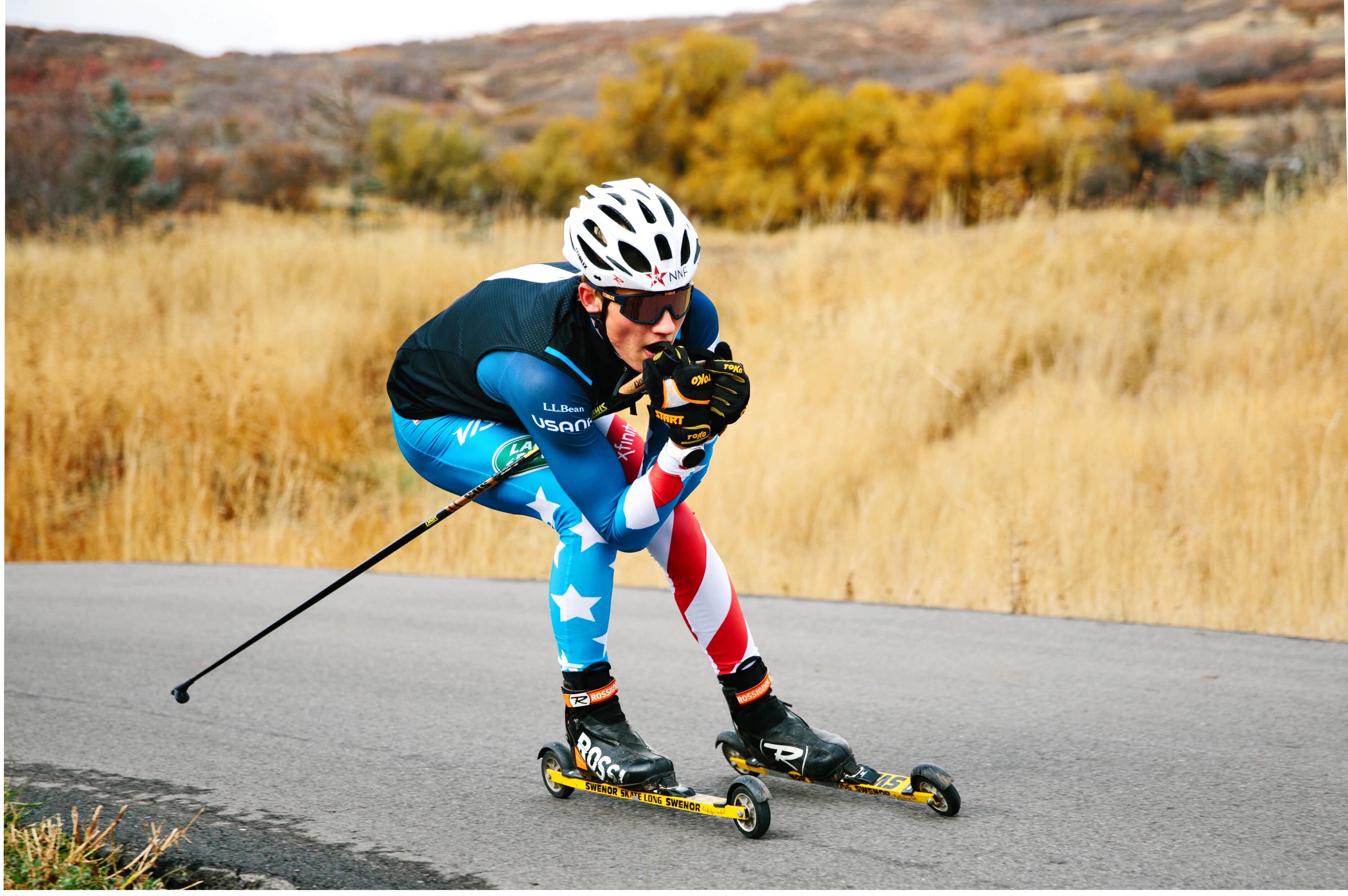 This event is for everyone and based primarily on participation, although there will be prizes for fast times, exceptional routes and reporting.
The number one rule is: BE SAFE.
More info here https://nensa.net/event/25kinmay/
Entries can be submitted at any point between May 1st and May 31st. NENSA will display and showcase results throughout the challenge — videos and pictures are encouraged with each event submission. Skiers can enter multiple times – we'll have and Ironman and Ironwoman award for those special endurance types!
Three categories to sign up: Rockstar (for folks who want to ski the full 25km in one go), Speedy Repeater (this could be a stab at the fastest time, or someone who wants to break up 25km into more manageable pieces), and My Own Pace (This is the touring class. Or for folks who might not be comfortable on rollerskis and want to participate but by other means, ie. on foot, bike…).
The goal of the event is to provide excitement to our broader cross country skiing community and continue the momentum of NENSA's Rollerski Programming despite our current travel and social distancing restrictions. Anyone can compete – recruit friends from outside New England to join you – haven't rollerskied in 12 years? … this is your event! Let's see how many kilometers we can ski TOGETHER!!
Learn more and register here https://nensa.net/event/25kinmay/