Posted by Garrott Kuzzy, Lumi Experiences on Jul 7th 2023
The Tour de Ski, a cross country ski stage race, modeled after the devilishly grueling Tour de France, where skiers are pushed to their infernal limits day after day, seems like it could only be dreamed up in hell, right? Then it may come as no surprise that the initial, demonic idea for the Tour de Ski was hatched in a sauna during a conversation between Olympic Gold medalist Vegard Ulvang and Jürg Capol, FIS head of cross country ski competitions.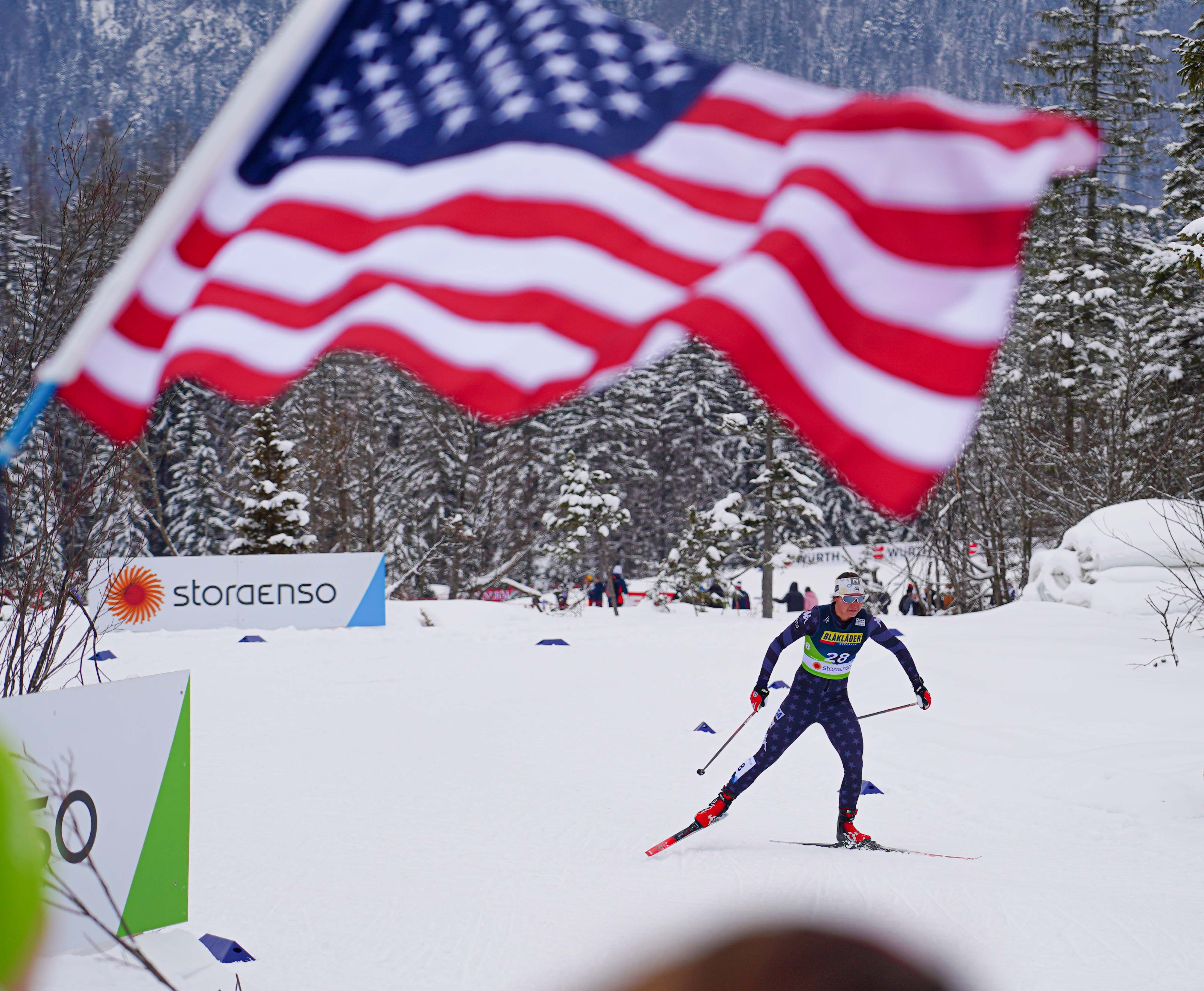 While most mortals spend the holidays and celebrate the New Year with friends and family, World Cup cross country ski racers are in training camps the week leading up to the Tour de Ski – a 7 day stage race traveling through several countries to ski venues across the Alps, from New Year's Eve to through the first weekend in January. The event was first held in 2006 as a way to incentivize athletes to participate in races during a time of year that generally draws large TV audiences in Europe. Racers give their all to entertain the rest of the hungover world on New Year's morning. Generous World Cup points, a purse of close to $1 Million and the prestige of winning are used to make sure the top cross country skiers attend this grueling week of back-to-back racing and traveling.
Similar to the Tour de France, points and time bonuses are earned and awarded for different events and classifications: a sprint bib for the most points in sprint races, a U-23 bib for the most points of a young athlete, a leader bib for the most overall points and an award for the best climber.
Over the past 18 years, the Tour de Ski events have taken place in iconic venues such as Munich, Prague, Toblach / Dobbiaco, Oberstdorf and Val Müstair. Venues and countries come and go in the itinerary, but there is one constant: the Alpe Cermis Hill Climb in Val di Fiemme.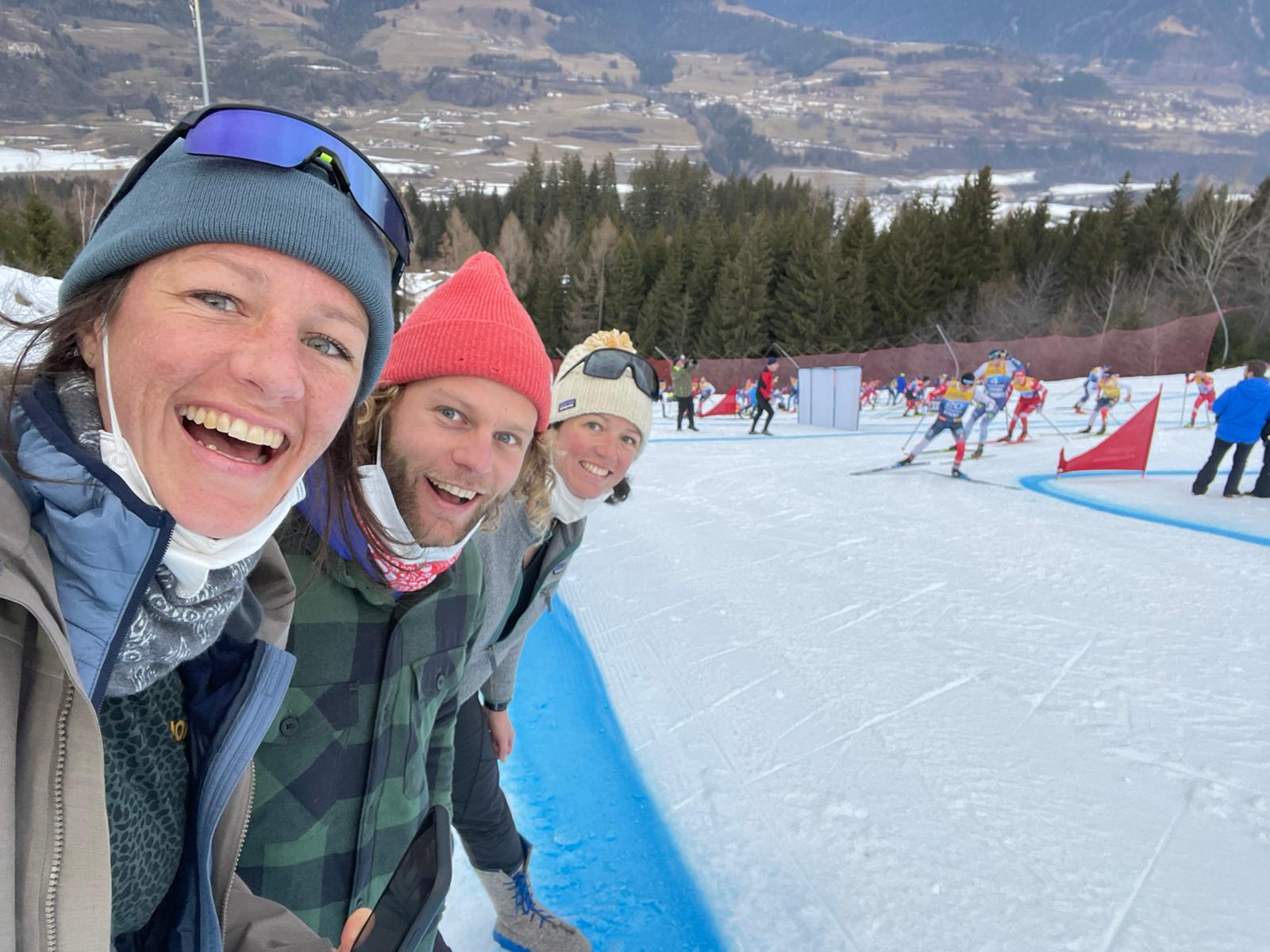 There is no better test of a skier's determination than the Alpe Cermis Hill Climb. The 7-race tour ends with a 9 km skate race, starting in the Val di Fiemme Stadium - site of the 2026 Winter Olympic Cross Country Ski events - and finishing at the mid-station of the Alpe Cermis Alpine ski hill. The climb is just 3.6 km, but the average gradient is 12% with a maximum of 28% – steep enough to bring even the world's best skiers to collapse at the finish as lactic acid burns like fire in their legs. Simply finishing the Tour de Ski is a tremendous accomplishment even for a World Cup cross country skier.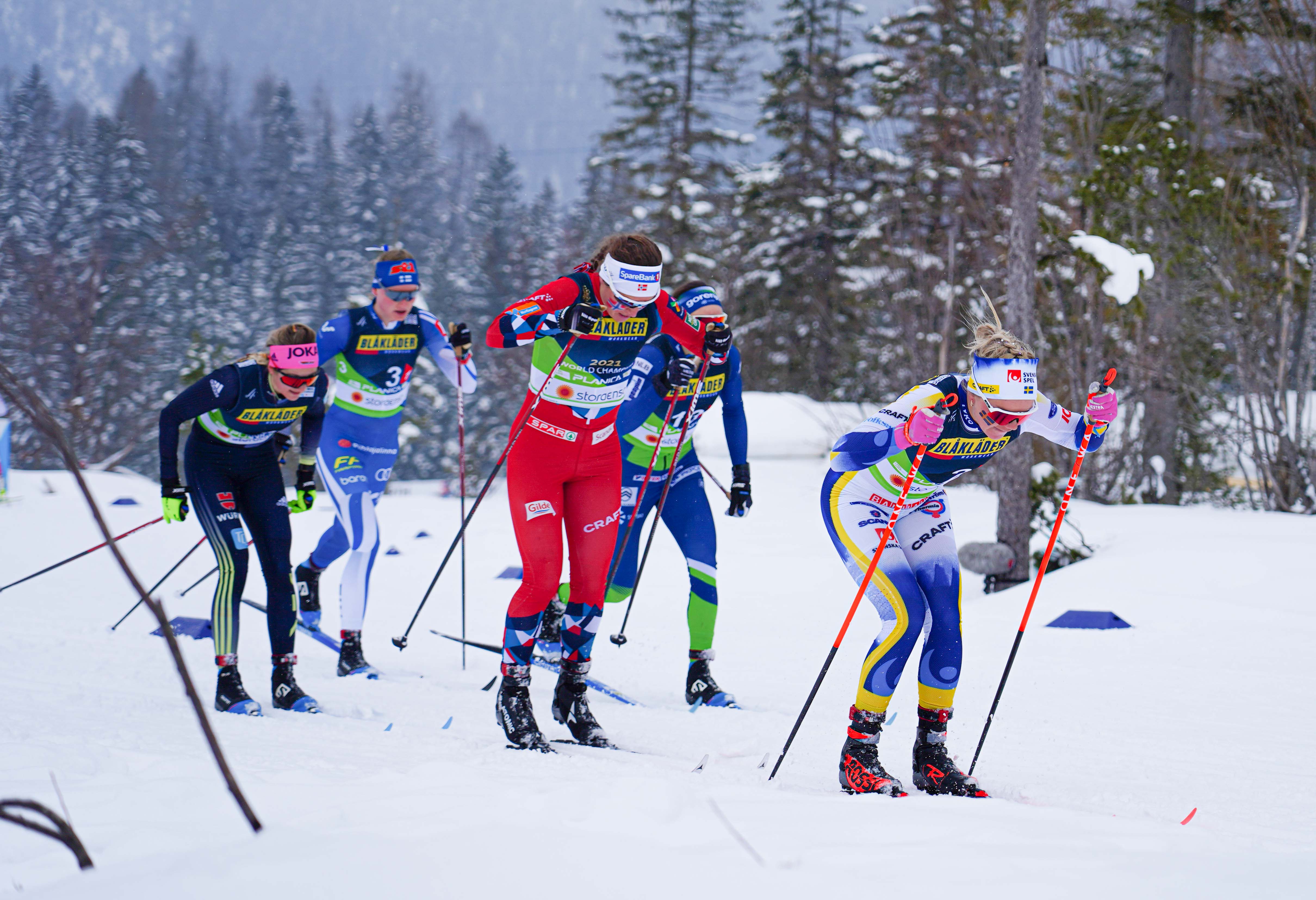 That's why we are thrilled to announce a Lumi Tour de Ski trip this winter to cheer on athletes in Val di Fiemme and up the famous Hill Climb. Every year, our Lumi trip leaders travel to Cavalese, Italy on a Dry Run before hosting guests on our two trips to the Marcialonga. The weekend when our trip leaders do their Dry Run always overlaps with the Tour de Ski Hill Climb and they plan their day in order to watch the World Cup racers as they head up Alpe Cermis. It is the trip leaders who rave about the Tour de Ski, saying how much they would love to share the Tour de Ski experience with Lumi guests.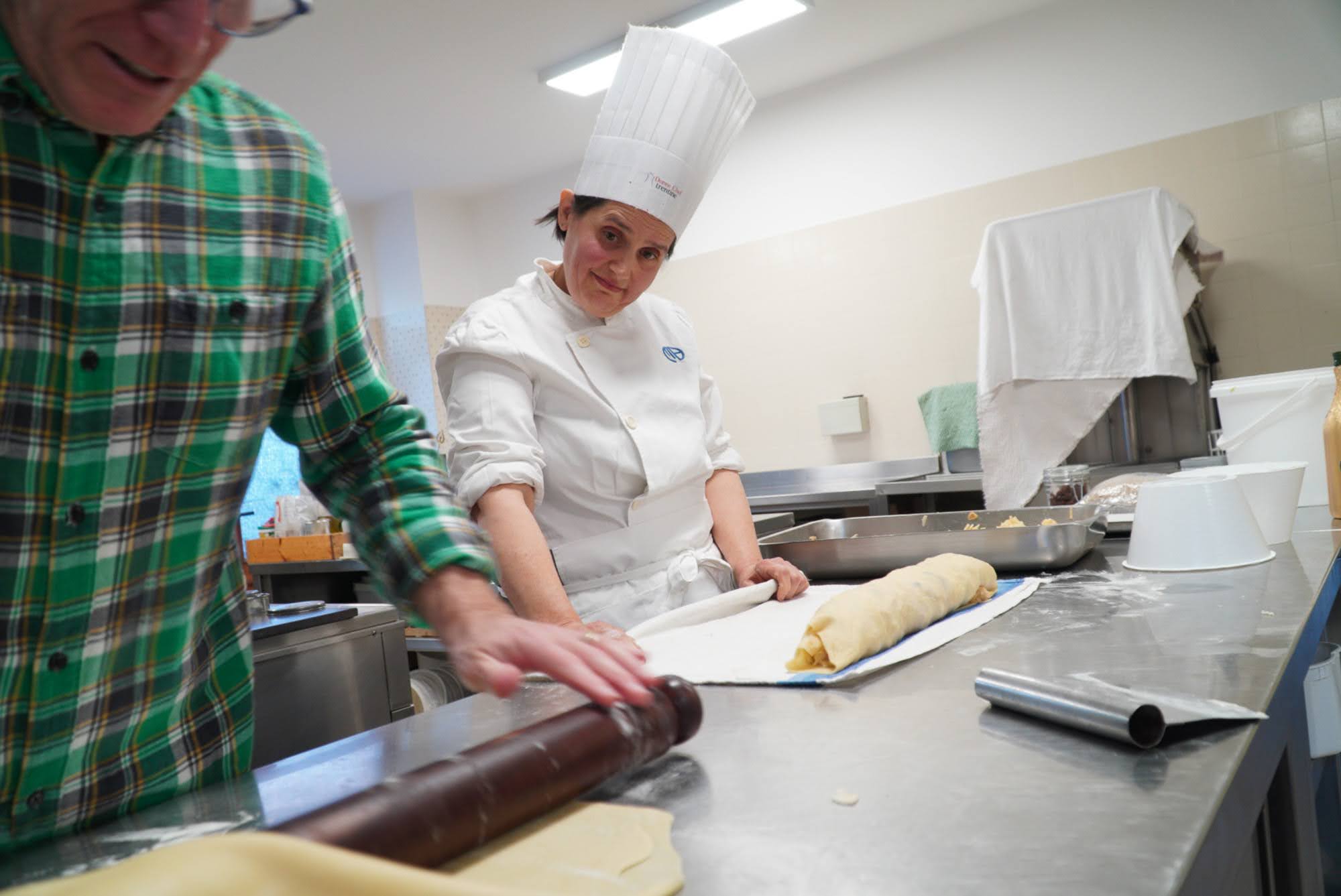 But this trip is about more than the Tour de Ski. It visits two of our most popular destinations: Cavalese, Italy and Seiser Alm. When you're not cheering on the racers, you're out skiing on the panoramic Passo Lavaze plateau. When you're not out skiing, you're with your hotel's chef / owner learning to make her family's centuries-old Apple Strudel (hint: as it's in Italy, it's made with olive oil, not butter – a Lumi guest favorite, especially vegan travelers). After the Val di Fiemme World Cup events finish, your own personal Tour de Ski continues on the famous Seiser Alm plateau. 80 km of immaculate trails rolling beneath Dolomite spires await you. It turns out, many of the World Cup athletes also head to Seiser Alm for their recovery week after the Tour de Ski. It may be one of the only opportunities for you to actually pass Johannes Klaebo on the trail.
Of course, it's up to you what ideas you might dream up as you relax in the heavenly sauna at your Seiser Alm hotel.
Sign up soon and save! $300 off all Tour de Ski Trip bookings before August 31 – assuming it doesn't fill sooner. Reach out to info@lumiexperiences.com to receive a detailed trip itinerary or to sign up!
See you on the trail,
Garrott Kuzzy