Posted by Garrott Kuzzy, Lumi Experiences on Aug 4th 2023
Holiday time in Italy: avoid the crowds and visit the Dolomites in winter
It's August in Italy: the time when Italians take time off from work to relax, spend time outside and with family, and go on vacation. Almost no work gets done in August.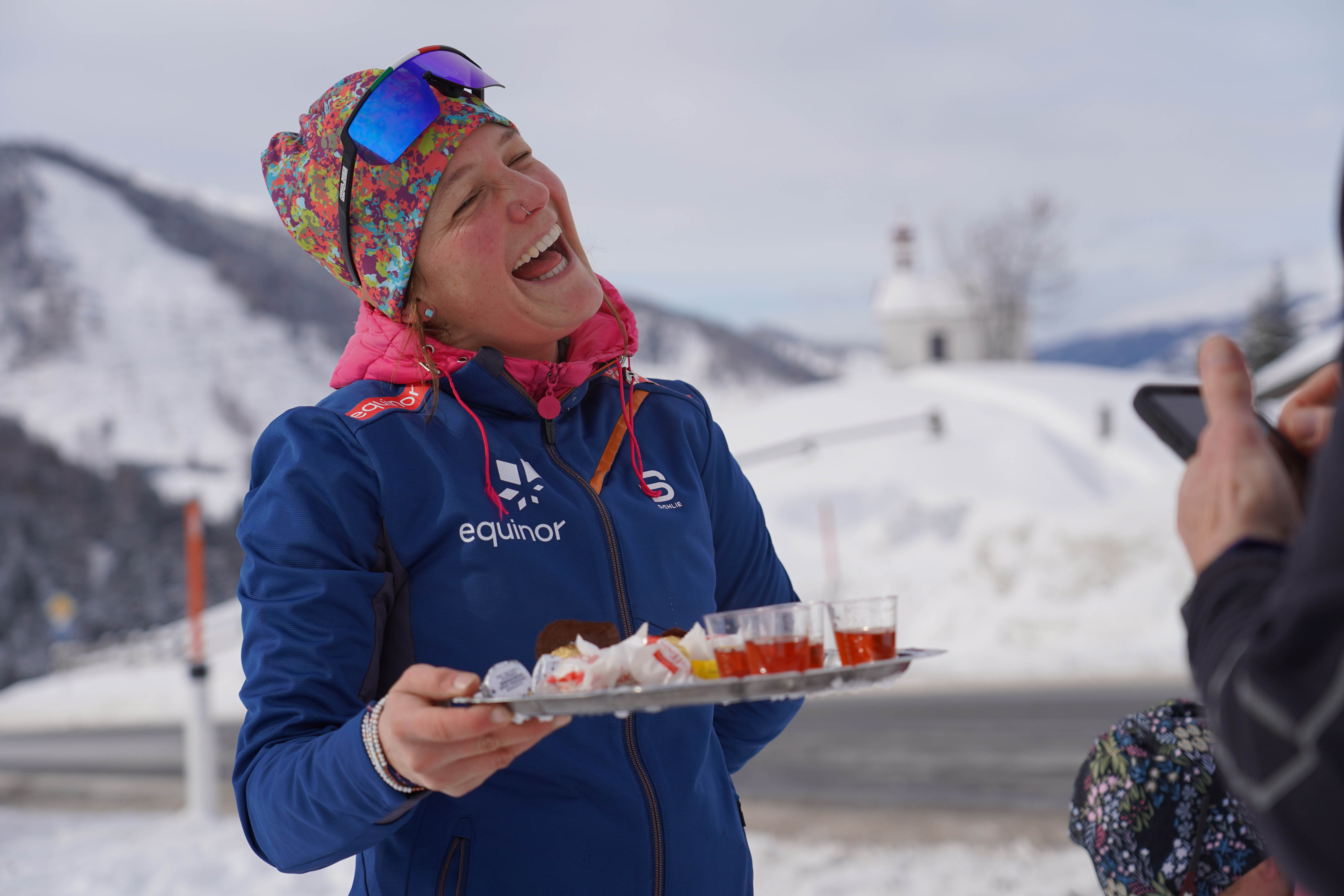 Where does everyone go? They head for the hills, specifically Italy's stunning South Tyrol region, home to the famous Dolomite spires. The area is so popular in the summer, that the regional tourism board recently put limits on how many visitors can go to the Seiser Alm plateau (Alpe di Siusi) in the summer.
Fortunately, summer is not the only time when you can visit the Seiser Alm plateau. Seiser Alm and it's sister ski area, Passo Lavaze, tend to be almost empty in winter, compared to August, with its meandering 80+ km of Nordic trails groomed daily. It's possible to head out for a sunset ski and not see anyone else on the trail.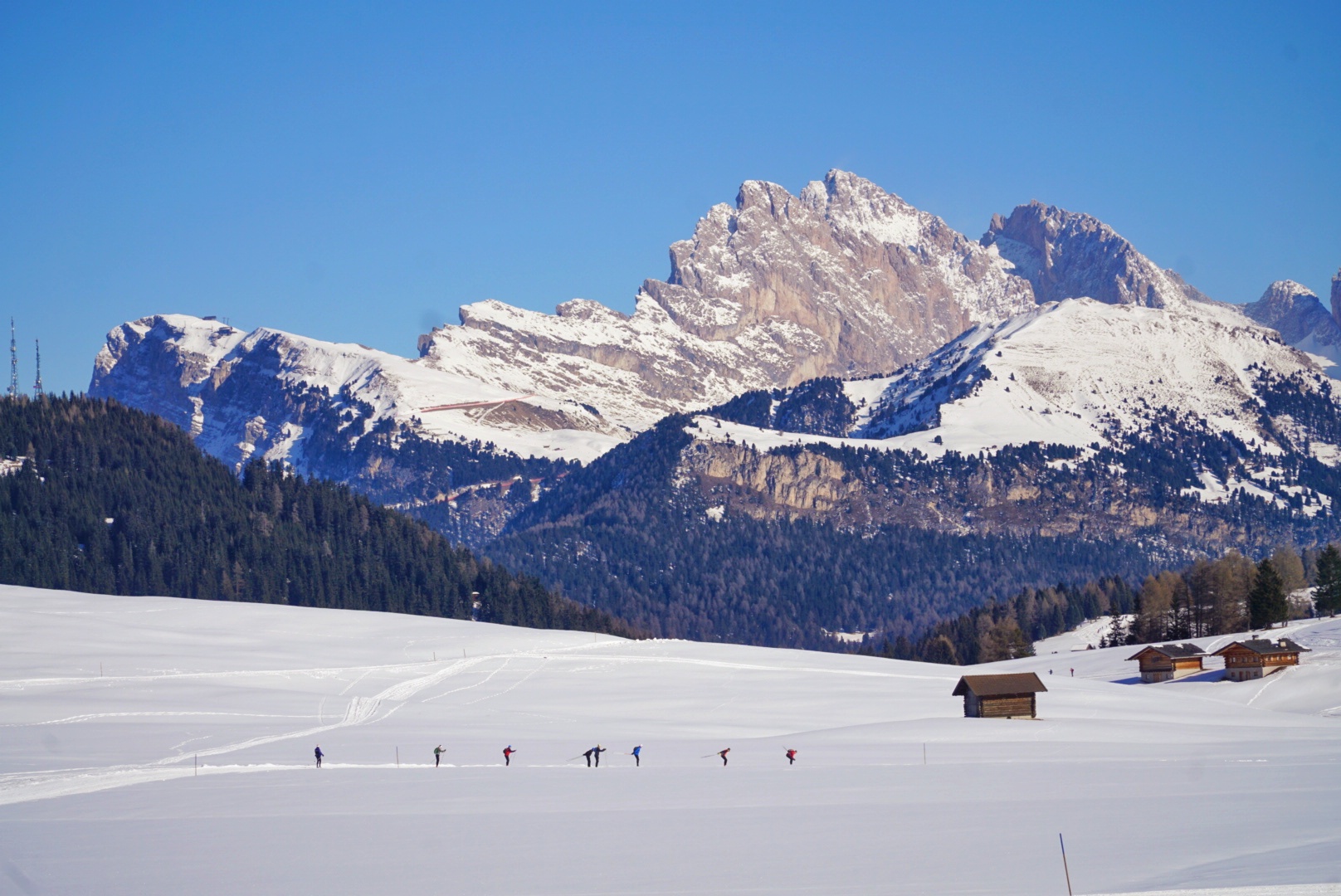 To Celebrate Italy's August vacation time, we are offering $200 off Lumi's winter ski trips to Italy (trips that still have space available): Tour de Ski World Cup (for the cross-country ski fan), Seefeld & Seiser Alm (for the leisure cross-country skier), and the Marcialonga & König Ludwig Lauf (for the Worldloppet skier).
Each of our trips to Italy offers something a little different for everyone, yet they all include superb skiing at some of our favorite trail networks, like Passo Lavazé and Seiser Alm, scenic mountain vistas and delicious Italian cuisine.
In anticipation of winter in Italy, we caught up with Lumi trip leader Valentina before her family's August vacation time. Did we mention that Valentina recently coached the Italian National Team and lives just 30 minutes from two world-renowned ski areas in Italy: Passo Lavazé and Seiser Alm?
What's it like to live close to Seiser Alm and Passo Lavazé?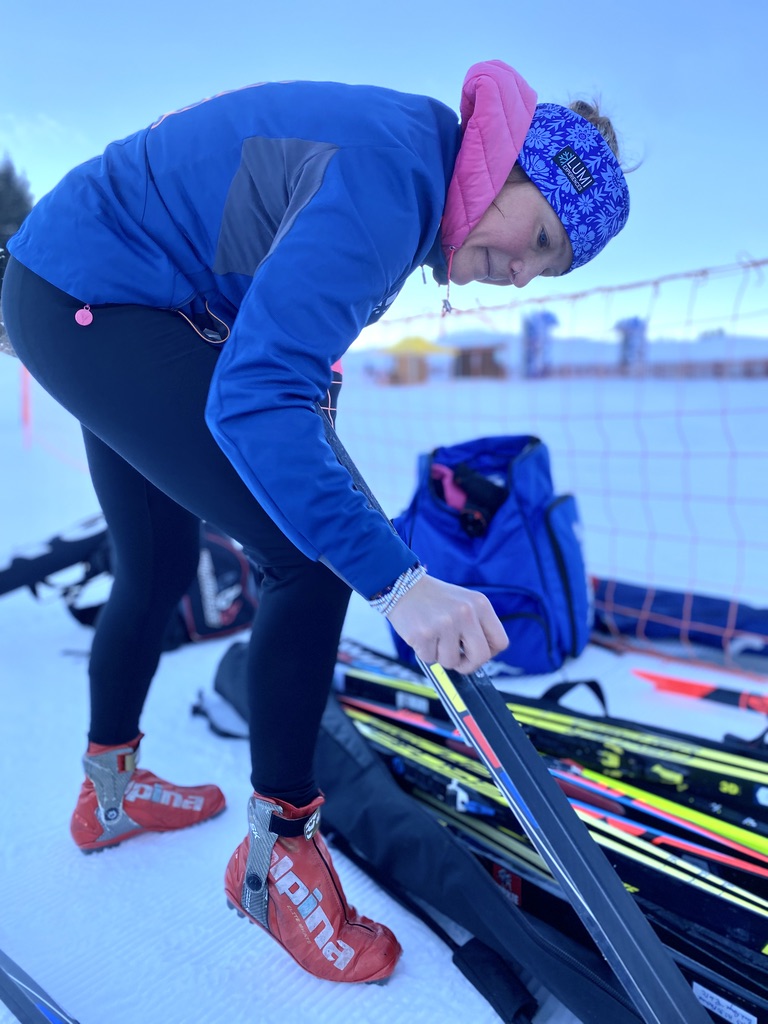 It's very nice to be so close to these famous places in northern Italy. Because of the altitude (higher than 1,800 m) in these two places there is certainty that you will always have snow. It's awesome. Because of this, there are a lot of international teams training in both places so you meet a lot of good athletes. All-the-while you are surrounded by the Dolomites, very nice mountains and especially nice colors when you ski at sunset.
What is Seiser Alm, Europe's largest high-elevation plateau, like in the summer?
I like to go to Seiser Alm in the summer because it's beautiful, but for example in July and August it's very crowded with tourists so I don't go there very often. If I do go in July or August, I ride my bike to the top!
What do you enjoy most about leading Lumi trips in Italy?
I like to share places that I really know because there are lots of stories to tell about the tradition, the culture and also about the mountains and the landscape. When I'm traveling somewhere, I like to know a little bit of everything, including the best huts and restaurants! I think other people value this as well, so I like to share these things with Lumi guests and be able to answer the questions they have. I think all of it gives guests a better experience and makes them feel more a part of the trip.
What's something about the culture that you enjoy sharing with travelers?
A unique part of traveling in northern Italy is the blend of Italian and German culture. My parents are Italian, but I was born in the German-speaking South Tyrol region, so I know both cultures very well. It's nice to be able to share these cultural differences between the regions we travel through.
What will you be doing for Ferragosto, Italy's big holiday celebrated every August 15th and named after Roman Emperor Augustus?
Ferragosto is really a typical holiday. It's a day in Italy when everybody wants to do something outside with family, everybody gets it off from work. In the most touristy places, you have a lot of people because everybody just wants to go out and do something special. A lot of people also stay at home with family and barbecue.
It's also typical to be on holiday for the week around Ferragosto. I'm going to see my grandparents who live near the Italian-Austrian-Slovenian border. There are mountains and lakes… And a special local holiday there on August 5th where we make this kind of traditional tortellini that's filled with potatoes and raisins. It's a sweet-sour dish. I love it!
To celebrate Italian vacation time, we're offering $200 off Lumi's trips to Italy before Friday, September 1: Tour de Ski World Cup, Seefeld & Seiser Alm, and the Marcialonga & König Ludwig Lauf. Reach out soon to info@lumiexperiences.com to see the detailed itinerary (space is filling quickly!) and to sign up with the $200 discount.
See you on the trail,
Garrott Kuzzy
garrott@lumiexperiences.com