Posted by Alayna Sonnesyn on May 20th 2021
This spring was everything I needed to reboost the ski soul through exploring out west with friends! I put an emphasis on mental recovery and exercised only in the form of adventures with friends or as a source of movement after working all day. No training plan, no goals, just moved when I wanted to with people I really wanted to spend time with. By the end of April, I was starting to feel the itch to get out the door in a more scheduled routine, a sign that I had taken the break that I needed.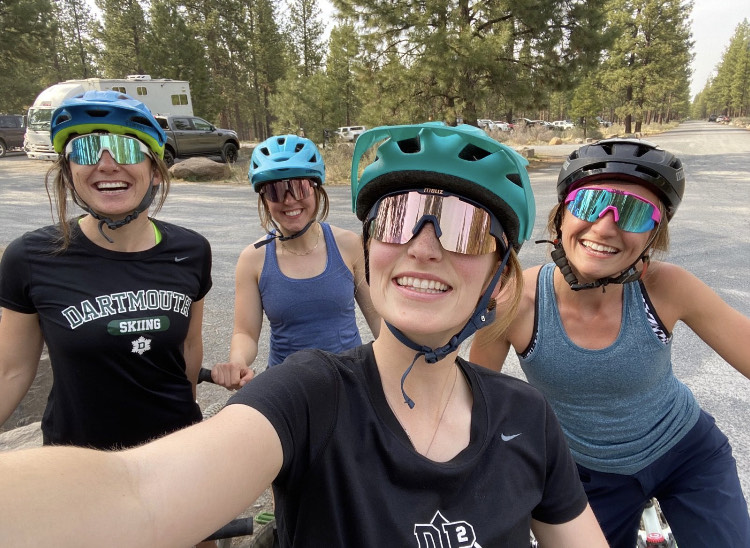 Biking with friends in Bend, OR.
I jumped from mountain town to mountain, downhill and cross country skiing, mountain biking and running. My stops included Vail, Aspen, Moab, Truckee and Bend, all of which hosted many friends from college and the ski community. By the time I arrived in Bend, I was ready to get out for a few track intervals and longer runs. Luckily, I never had to do these workouts alone. One of my favorite parts about skiing is forming relationships with so many naturally fit people because they love maintaining an active lifestyle. Even after some friends have 'retired' from skiing, all they want to do is get out there and have fun!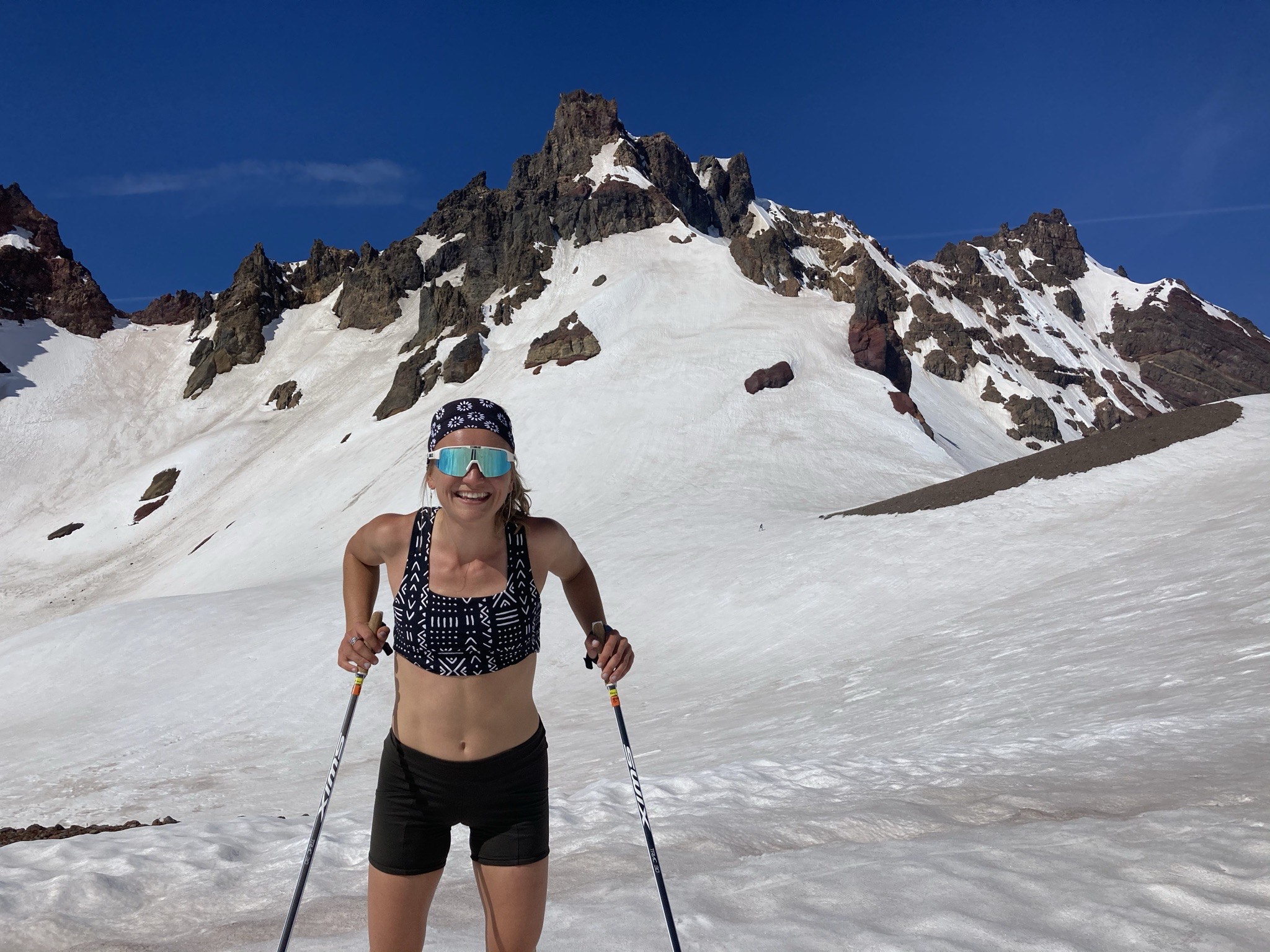 Spring crust skiing on Broken Top outside Bend, OR.
Alas, we have come to that time of year when the adventures get neglected and more formal training starts creeping up. It's been fun to welcome my SMS T2 teammates to Bend for a training camp alongside the National Team. The training in Bend has been absolutely phenomenal, with great skiing in the morning at Mt. Bachelor and stellar trail running and mountain biking in town in the afternoon. I'm definitely feeling the bigger hours and intervals as we progress through the camp, but the body is always tired when we first pick things up again. I'm looking forward to another season of hard training with my teammates as we return to Vermont in just a few weeks!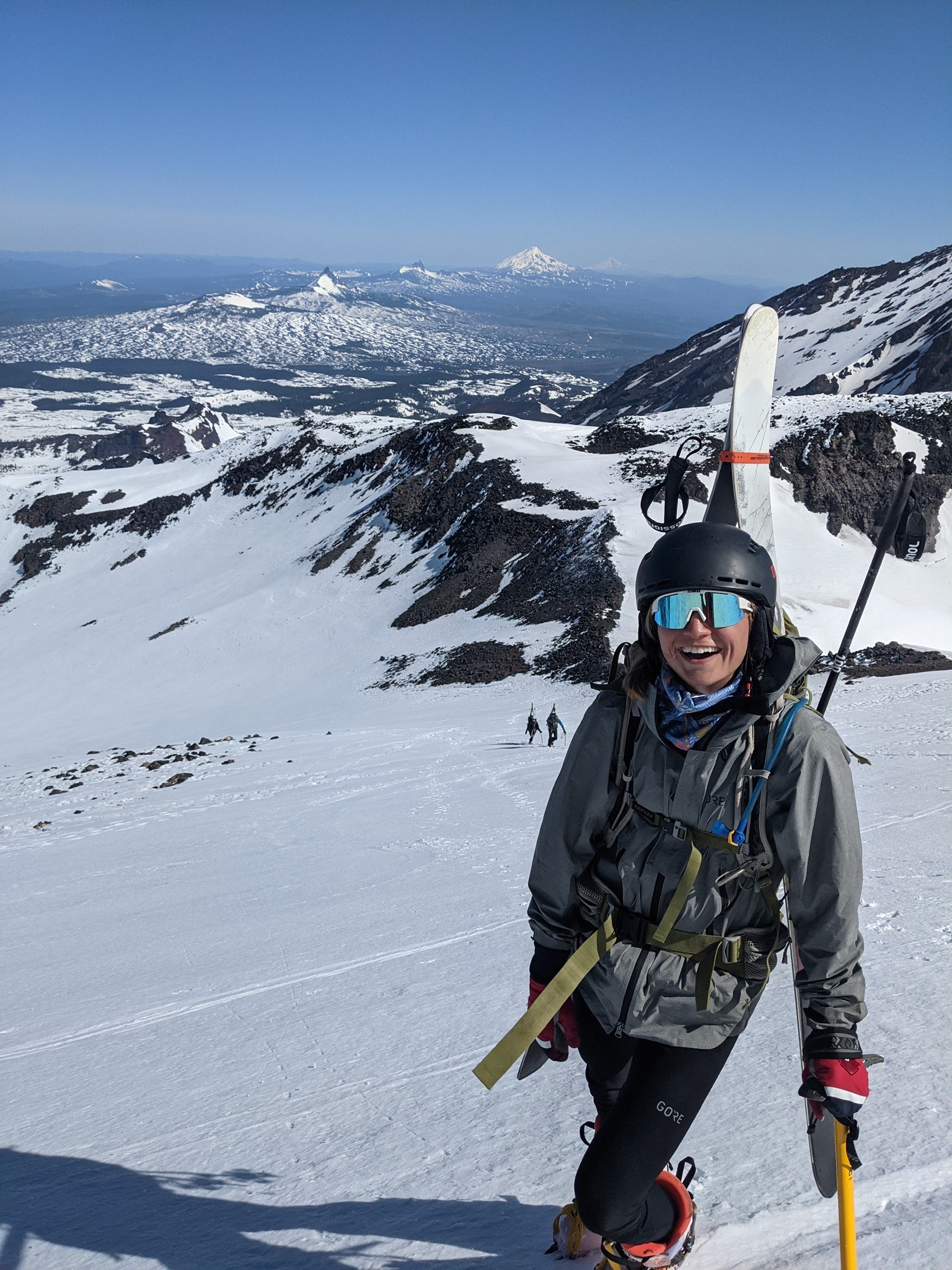 One last big day before camp starts - climbing and skiing Middle Sister!