Posted by Garrott Kuzzy, Lumi Experiences on Jun 1st 2023
Memorial Day weekend is the unofficial start to summer. Fitness is starting to return as you build up miles on your bike, in your running shoes or maybe even on rollerskis. When you're not outside playing (aka training), then perhaps you're gardening or grilling. For me, warm days and sunshine are synonymous with a cold Aperol Spritz. The bright orange Italian aperitivo served on ice is the perfect combination of refreshing and relaxing.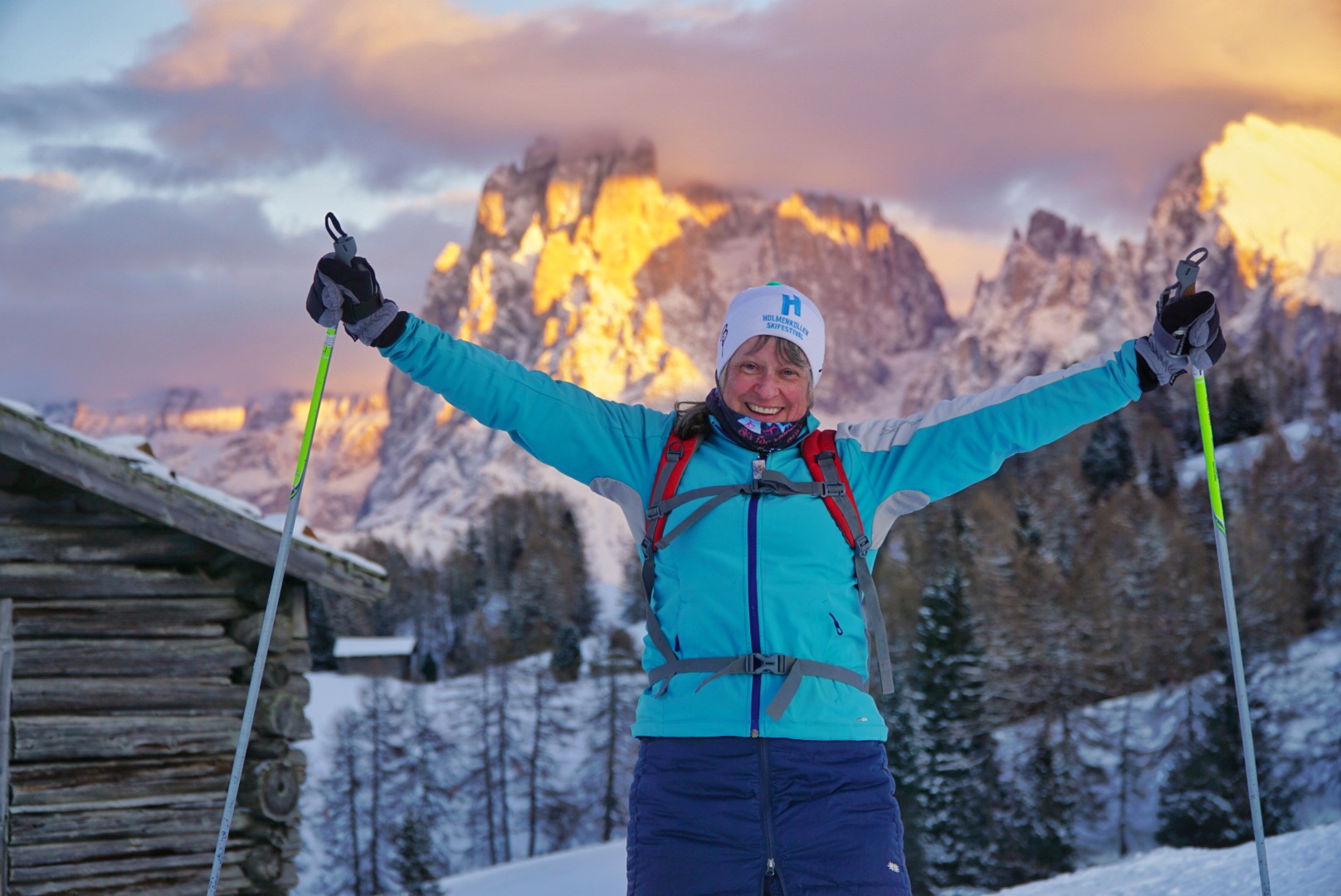 Even though it's best known as a summer drink, my favorite place to sip a Spritz is sitting in the sun after a ski, making the sunset-colored drink more synonymous with Italian sunshine than a particular season. Perhaps that's why an Aperol Spritz always brings my mind to Seiser Alm, Italy – a scenic destination in both summer and winter with some of the most stunning sunsets on earth. No matter what direction you look, you're surrounded by golden light reflecting off the surrounding Dolomite spires or the sun setting behind the Italian Alps off in the distance.
In North America, most caffeine drinks like coffee are sold in coffee shops, while alcoholic beverages are sold in bars. In Italy, on the other hand, it's five-o'clock everywhere: at a South Tyrolean cafe, you'll find multi-colored bottles of liquor perched on shelves above the espresso machines. You can get your fix, whatever it is you're looking for, at any time of the day. Stroll through the cobbled city center in almost any Italian village and you'll see Aperol Spritz being sipped al fresco outside at practically every table.
But you don't have to travel to Italy to get your sip of sunshine. Most liquor stores in North America sell Aperol Spritz, though it's a lot harder to find it in bars. Here's how you can make it on your own at home:
Fill a large wine glass with ice cubes.

Follow the "3-2-1" rule:
Pour 3 parts of prosecco (around 90 ml) over the ice.

Add 2 parts of Aperol (around 60 ml) to the glass.

Top it off with a splash of soda water (around 30 ml).
Give it a gentle stir and garnish with an orange slice and mint leaf.
Personally, I like a little more water in mine, which tends to dilute the sweetness, make the drink last a little longer and allows me to bike home afterwards. If you're looking for an unleaded version, try replacing Aperol with Crodino – a non-alcoholic bitter.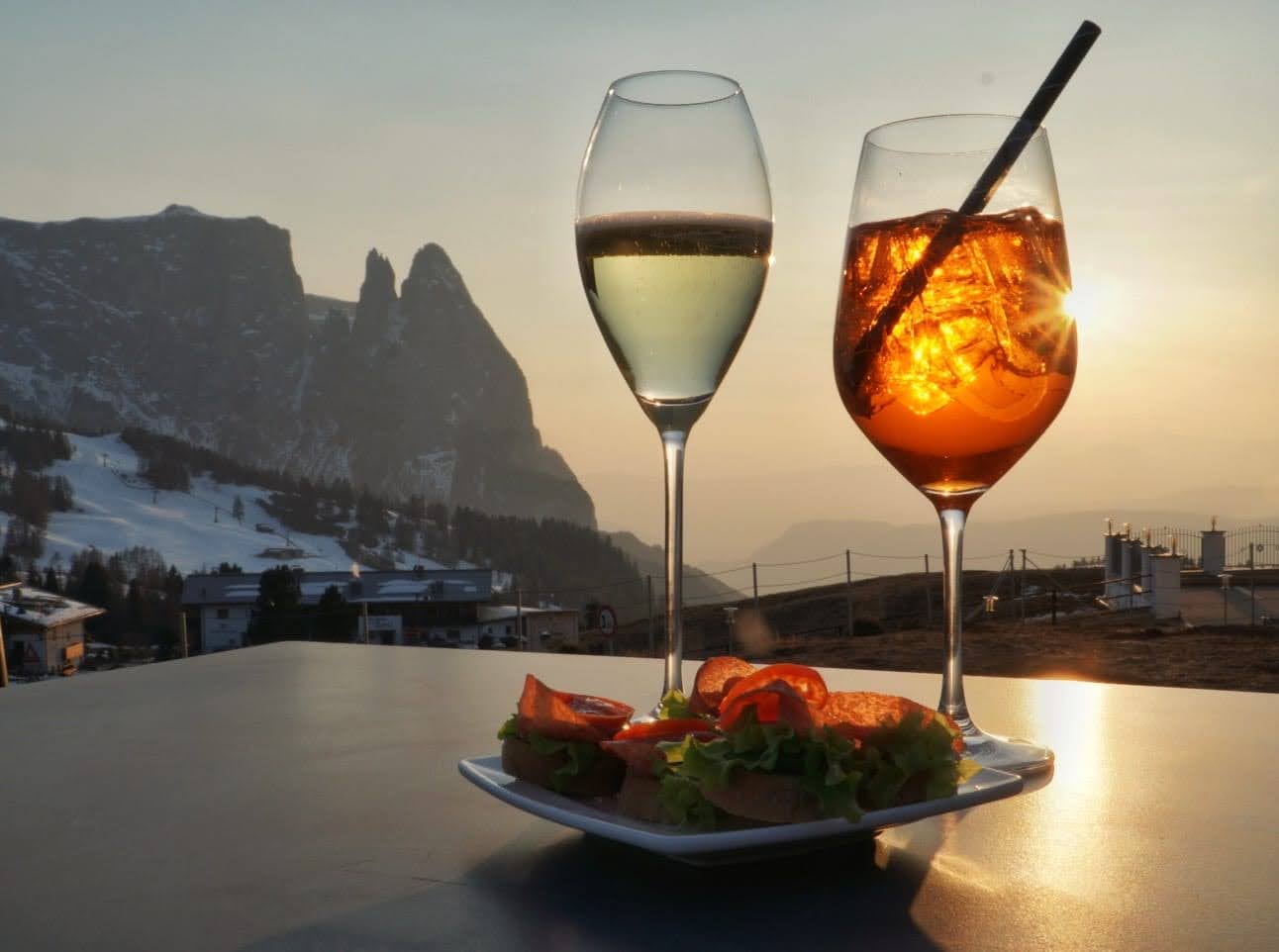 However, what is the secret to the perfect aperol spritz? They taste the best in Italy. We still have limited space available on the Seefeld & Seiser Alm and Marcialonga & King Ludwig Trips. Ski Post Special: Since summer is not quite here officially, we're extending the $200 early booking discount on both trips until the Summer Solstice. Reach out by June 21 for a detailed trip itinerary or to sign up!
Here's to the summer ahead … saluti a tutti!
Garrott Kuzzy