Posted by Lina Sutro on Jun 16th 2022
A quick little intro!
Hi all! My name is Evelina (Lina) Sutro, I am part of the SMS T2 team out in Stratton, VT and I am excited to be a part of EnjoyWInter this year and share bits and pieces of my life and ski journey with you all.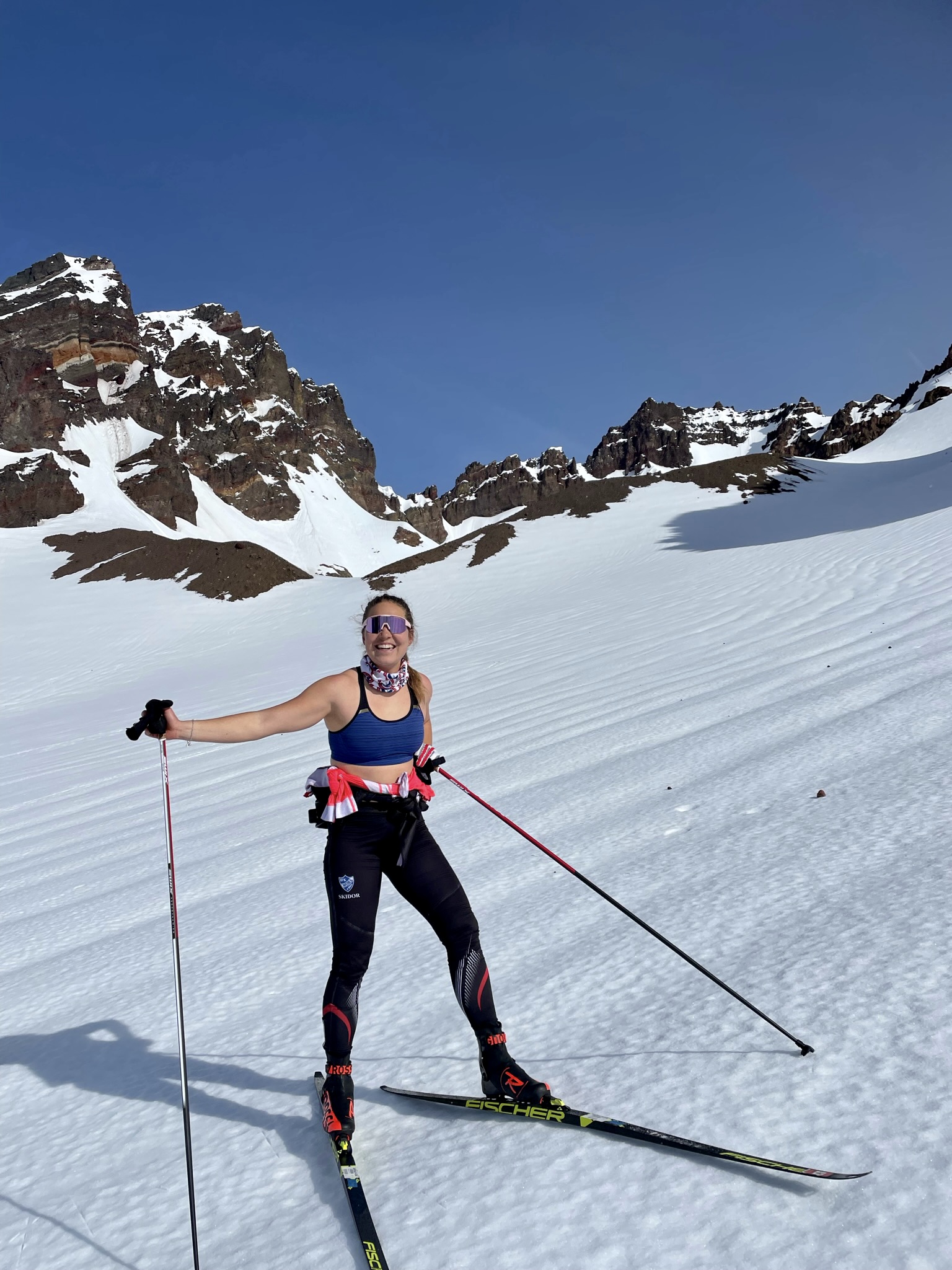 A gorgeous crust ski from our first training camp earlier this spring in Bend, OR.
A little about me, I am originally from Carbondale, Colorado. I grew up with either alpine or nordic skis strapped to my feet as well as an array of other sports keeping me busy. In my younger years I skied for Aspen Valley Ski and Snowboard Club and went to one Junior Nationals in Soldier Hollow before heading across the pond to Sweden where I spent high school and some of college. I studied for four years at Mora Skidgymnasium in Mora, Sweden. I then moved to Falun where I lived and trained while attending Dala Sports Academy and going to the University there and studying Sport Management. I then returned to the states and started my college career at the University of Vermont. I graduated with a degree in Health Science in the Spring of 2021 and now I am starting my second year on the SMS T2 team!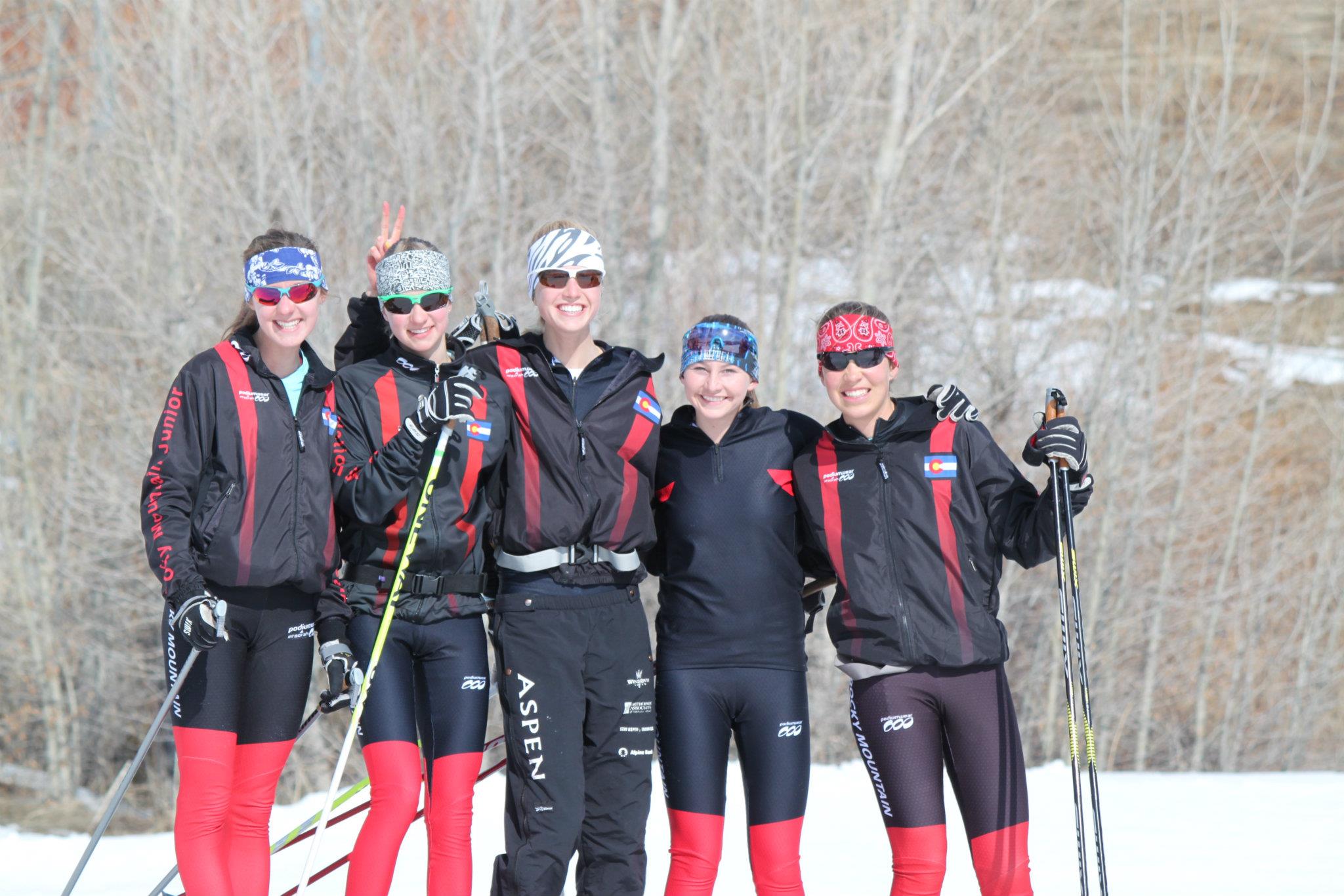 A little throw back picture from Junior Nationals in 2012 (Left to right, Hannah Peterson, Taeler McCrerey, Hailey Swirbul, Abby Habermehl and me)
This past winter was my first winter on the SuperTour circuit which was a lot of fun. We traveled and raced to some pretty beautiful places. This spring I spent some time at home in Colorado as well as in Sweden visiting some old friends and family. The spring sure did go by quickly but I'm feeling excited to be back in Stratton and start this training year with the SMS T2 squad. Looking ahead to next season one of my main goals is making the World Cup, particularly the one in Falun.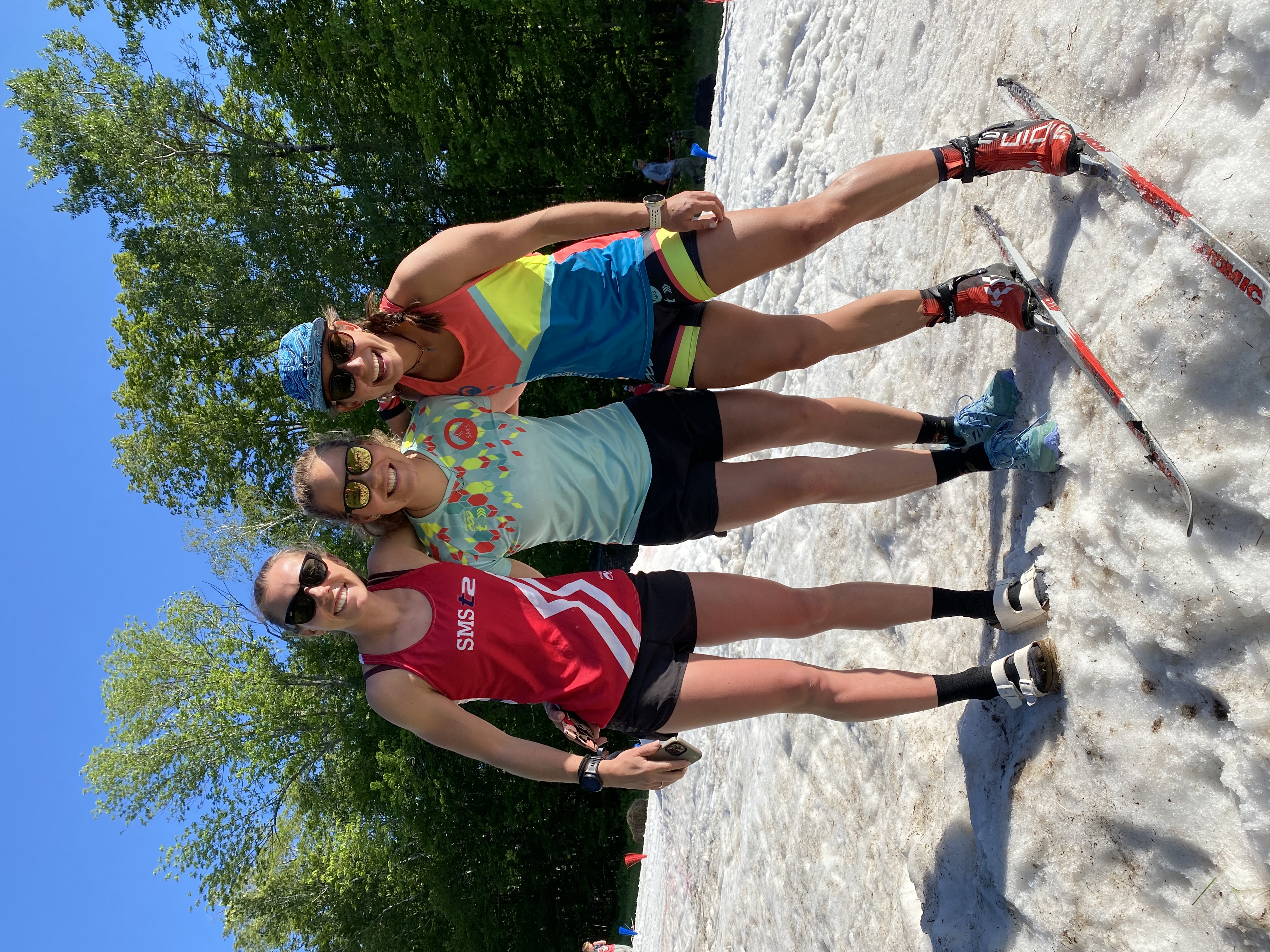 The SMS T2 team at our West River Foundation fundraiser last week, snow in June in Vermont was pretty sweet! (Left to right, Lauren Jortberg, me and Julia Kern)
Besides training and skiing I enjoy spending time in the kitchen making delicious food, I love a good book and truly enjoy traveling, especially with my team. In the future when I am not skiing I want to work with policy reform within public health, I feel that there is good room for improvement in the U.S health system for that.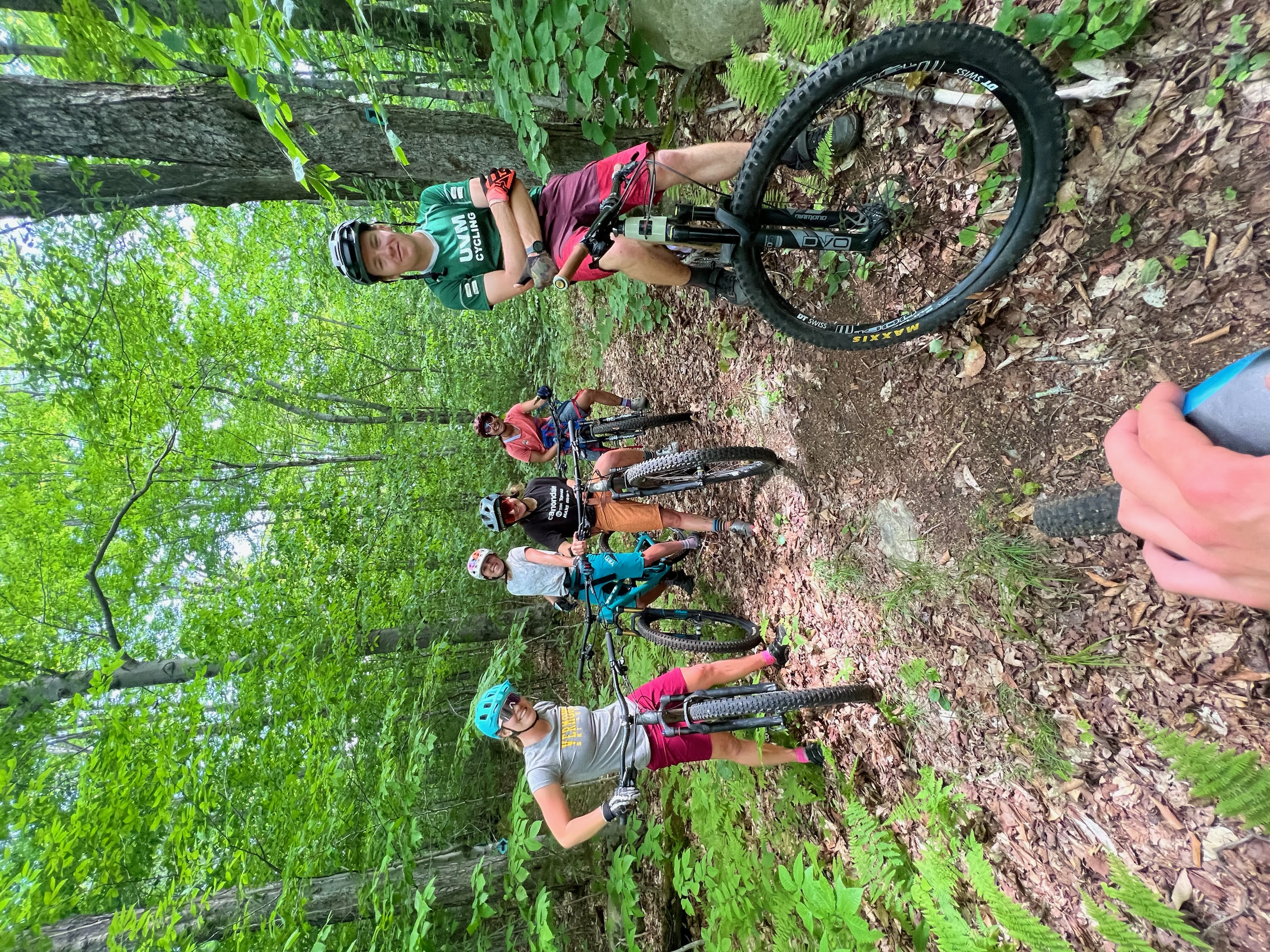 Being back in Vermont means enjoying all the good training with nice running, roller skiing and biking!