Posted by Garrott Kuzzy, Lumi Experiences on Oct 6th 2023
As we head into October, the first signs of fall are starting to descend from the mountains of Tyrol in Austria and Italy. High alpine grasses are turning red around the peaks while the larches turn yellow at the top of the treeline. In the valley, ripe chestnuts fall from the trees, protected by their casing of burrs.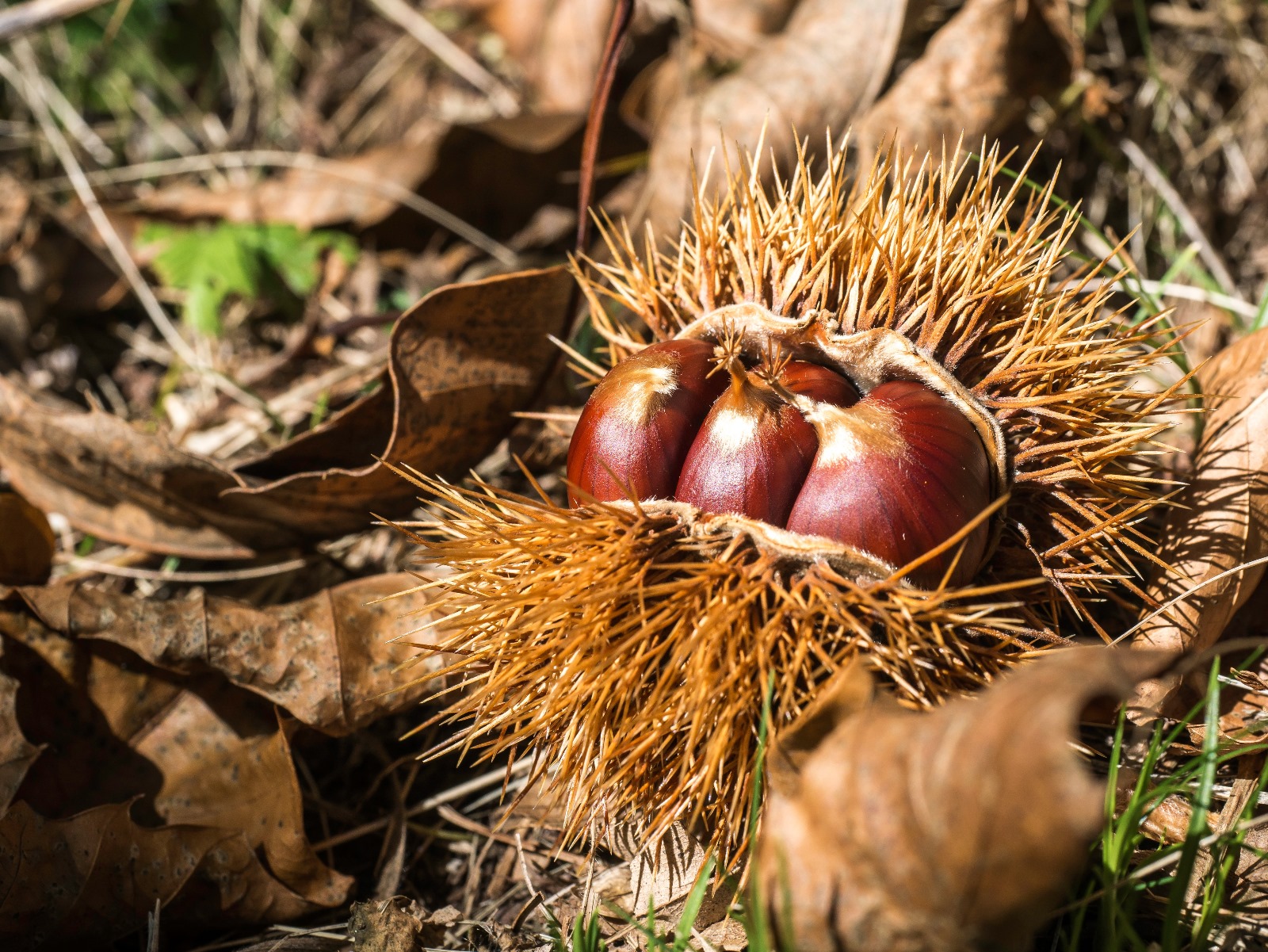 In the Tyrol region of Italy and Austria, chestnuts roasting on an open fire are a sign of fall, not Christmas. That's because it's Törggelen season. Törggelen traditionally starts in October, at the end of the grape harvest when villages come together to taste and celebrate the season's new wine. The name of this centuries-old tradition comes from: the Latin word torquere, meaning to torque, twist or press (grapes).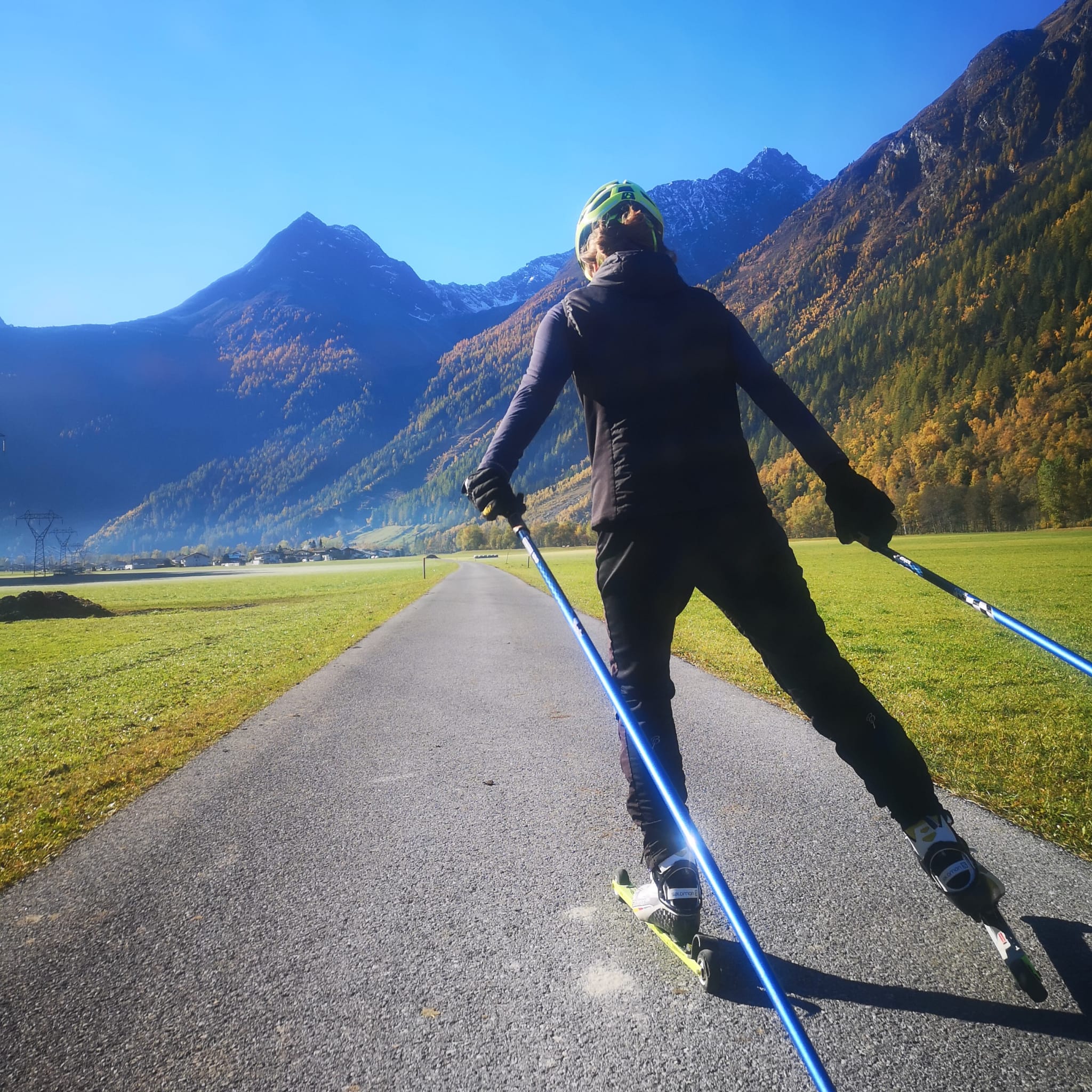 For most of the year, vineyards are typically prohibited from selling food. This rule is lifted during the Törggelen season, when they are allowed to operate as a Buschenschank. This means that for about two months in the fall, villagers flock for the terraces at vineyards to sip the fresh wine and indulge in other harvest delicacies like roasted chestnuts or pumpkin ravioli Afterall, there are no more grapes to harvest, so the vintners have more time to prepare meals and enjoy the fruits of their summer labor with visitors.
Inevitably, the Buschenschank is set in the hilly vineyard, so a brisk hike is required to get there – just long enough to work up an appetite and catch up with friends along the way. A cool glass of young wine, also known as Sturm or Storm (due to what can happen in your head if you drink too much) is the perfect welcome drink. Sturm is from grapes whose fermentation process has just begun, so it has not been filtered yet and has a cloudy look to it and tastes a bit sweeter than a mature wine. Zum Wohl … to your health!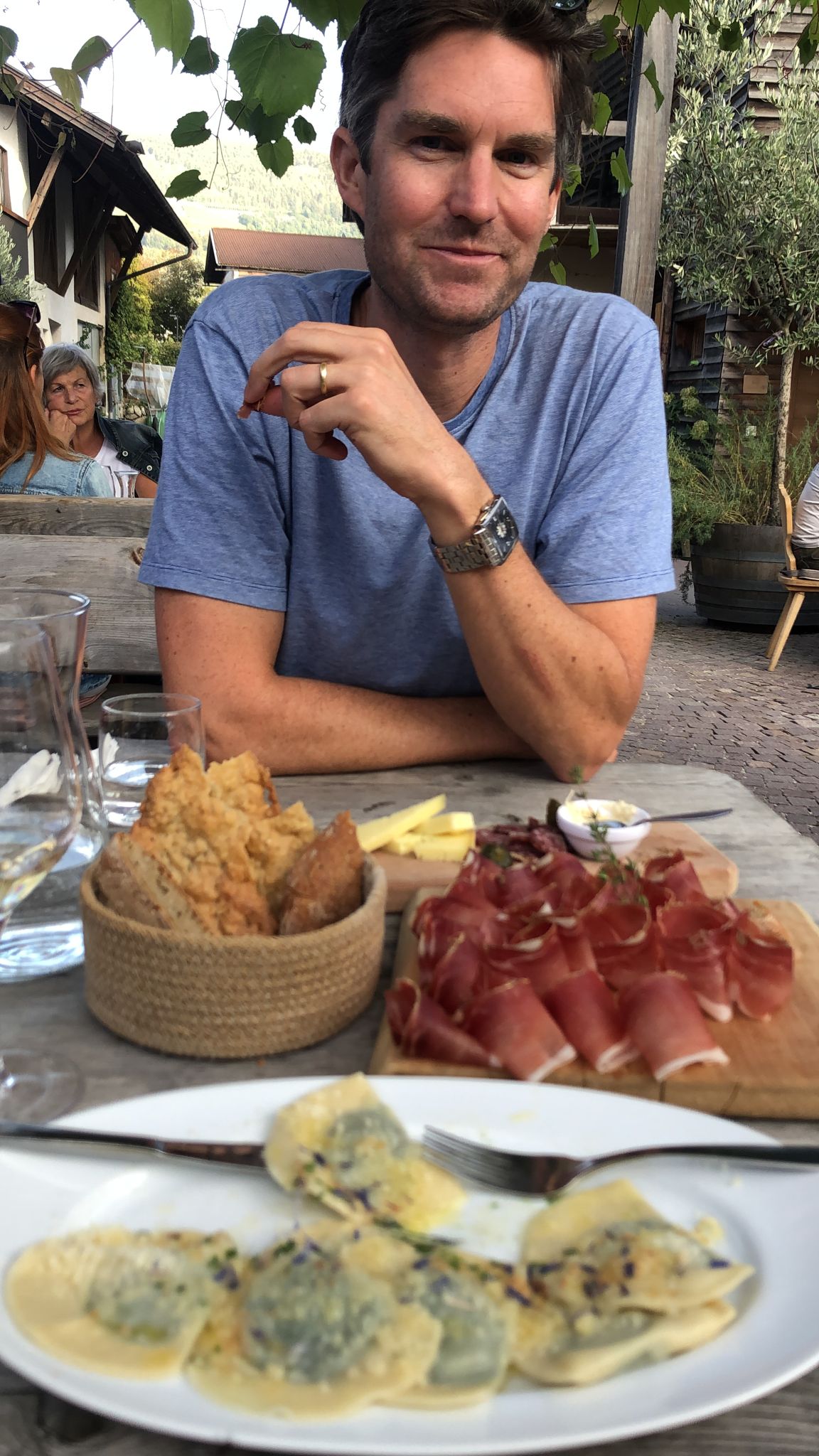 Each vineyard or hut has a different feel. My favorite is in South Tyrol, overlooking the town of Bolzano and across the valley from Seiser Alm. The family-run Buschenschank has a homemade chestnut roaster that looks more like a cement mixer than the traditional grate over an open fire. The festive atmosphere and stunning views add to the whole experience. When Törgglelen is done right, it is a full day affair. Dining al fresco when it's warm enough to sit outside, then moving inside to continue the festivities after the sun has set.
Guests who have traveled with Lumi to the Dolomites will be familiar with the indoor space where a Törggelen feast is often shared – a Stube. Typically clad in wood from floor to ceiling, the Stube always has a wood-fired hearth that radiates warmth and coziness. On Lumi trips, it's often where we meet before dinner for a drink and to preview the following day's ski.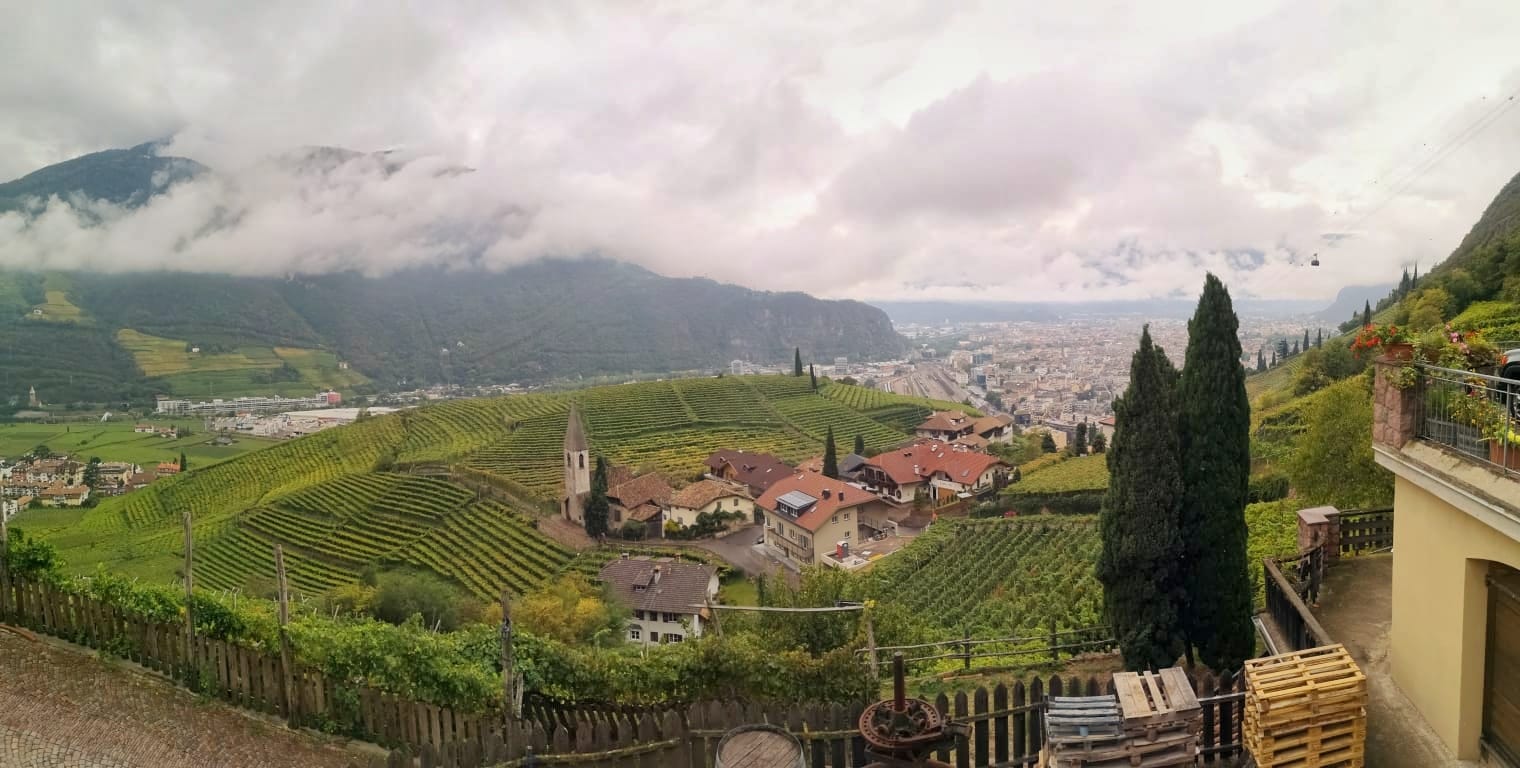 On Lumi trips, cozy, trailside meals with friends and family continue into the winter season. Do you want to ski to your heart's content in Italy, Austria or Switzerland this winter and then cozy up for a warm meal at a trailside restaurant with stunning mountain views to taste some regional specialties? If so, there is still limited space available on our trips to the Marcialonga & König Ludwig Lauf (hurry! guaranteed Marcialonga entry ends this Sunday, October 8!) and Seefeld & Seiser Alm: a special trip we started for cross-country skiers that want to focus on their ski vacation without any ski racing.
Though winter is right around the corner, for now, I'm enjoying the fall festivities and fresh wine.
See you on the trail,
Garrott Kuzzy