Posted by Annika Landis on Nov 23rd 2022
Hello Ski Post!
This morning we finally woke up with snow on the ground here in Vermont and powered through what is hopefully our last dryland session for a while. Even though stick season was starting to drag out a bit, as a team we were able to stay focused and complete some high quality and fun workouts. It can be tough to still be running and rollerskiing when it seems everyone else is skiing. But I felt that the longer wait just made the first snow all the more appreciated!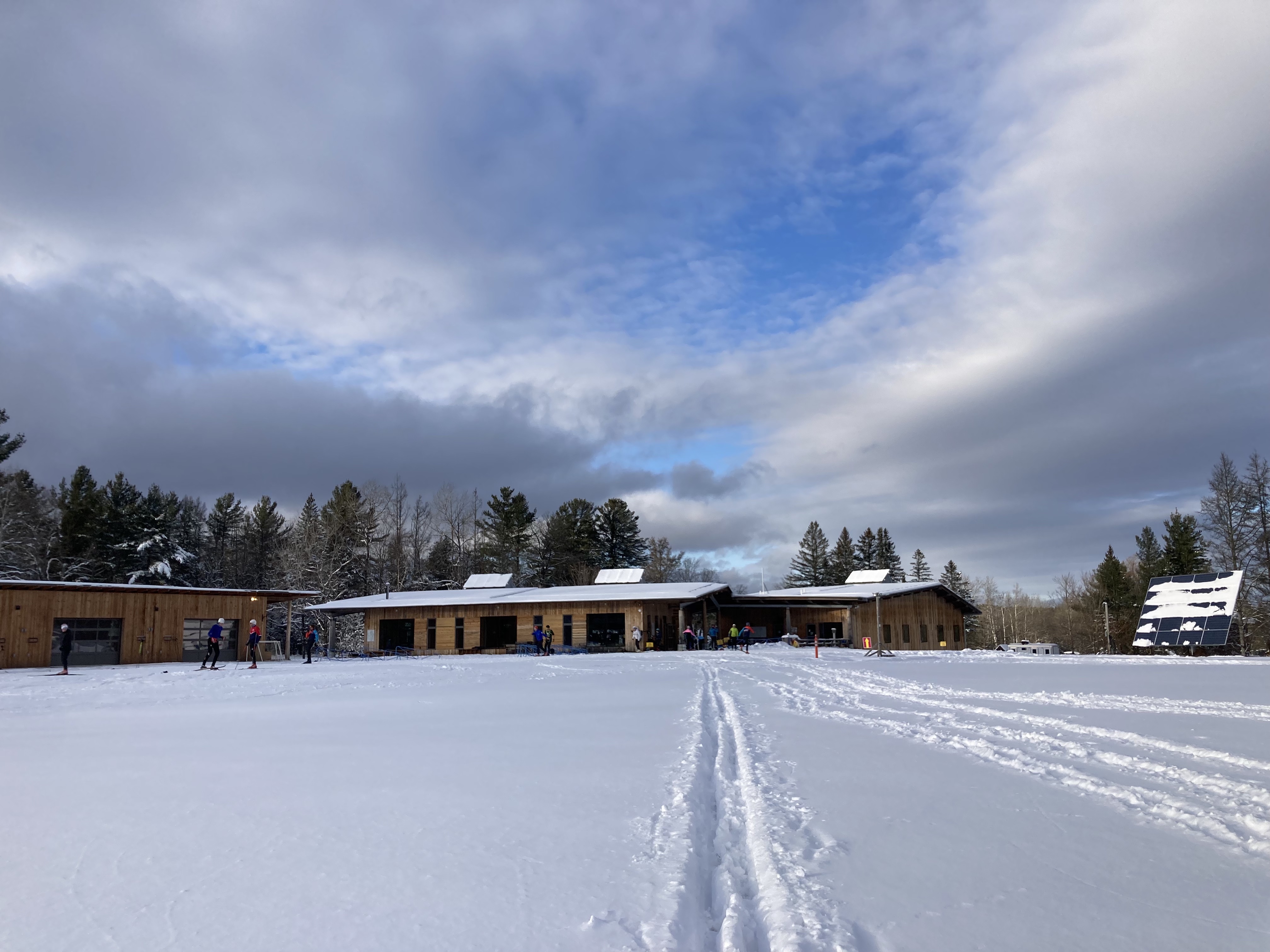 One of the silver linings of a late snow was being able to get in a few more cool runs. We've had a dry fall here in Vermont, which has made the trails quite nice for running, with not as much muddy slipping and sliding. One highlight was a solo OD up Camel's Hump, a prominent mountain just outside of Burlington. I started before sunrise, and was well rewarded with some beautiful morning light and a perfectly clear sky. It is always a treat for me as a westerner to get a 360 unobstructed summit view, even if my quads punished me the whole way down.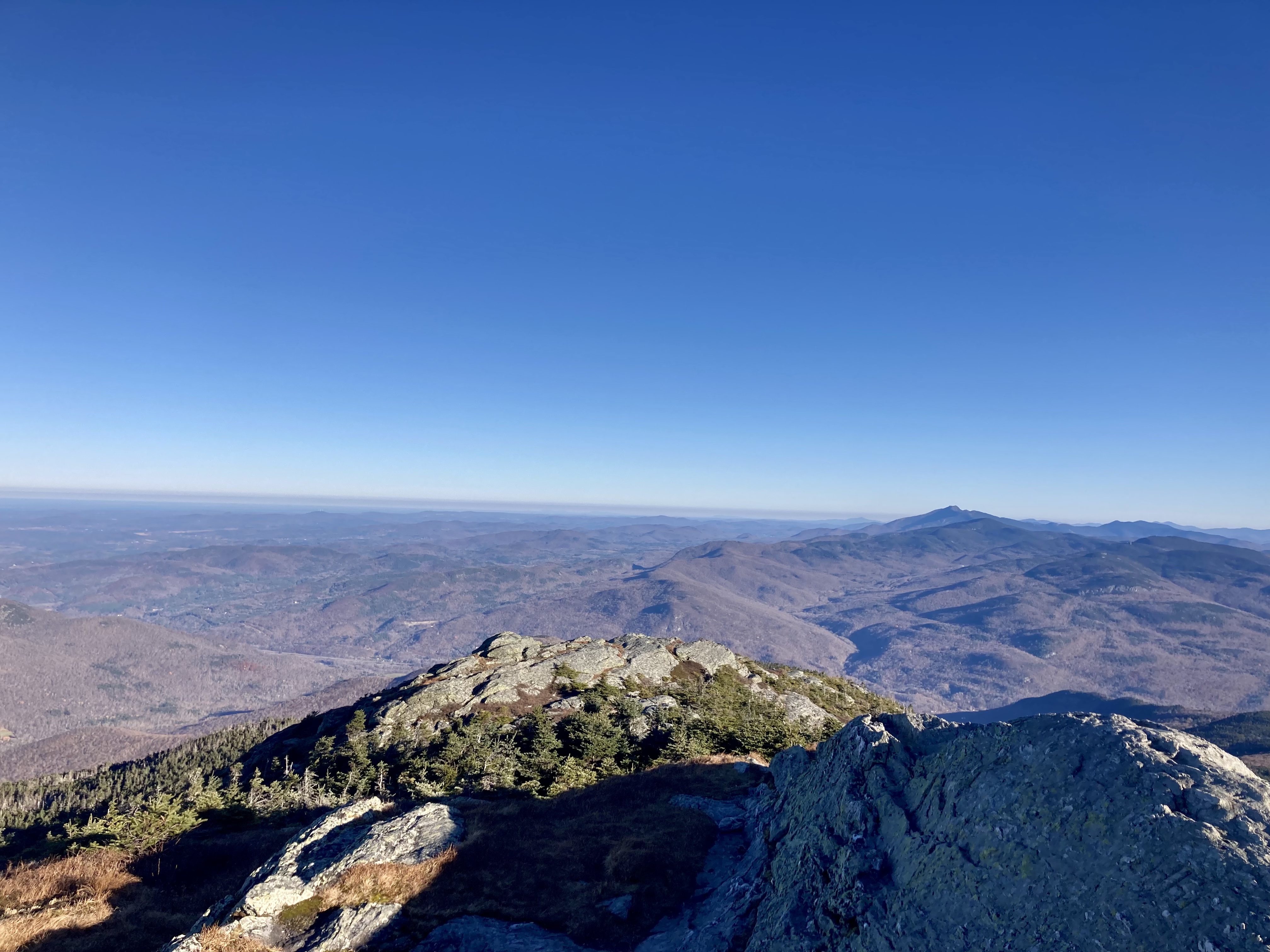 (The view from the summit of Camel's Hump. One of the only times I've actually had a clear vista and not been fogged in.)
Another fun run we were able to squeeze in before the snow was an adventure up to the iconic wind turbines in Craftsbury. This run had a little bit of everything, dirt roads, bushwacking, and an unfortunate case of lost car keys (which astonishingly we found). Running the ridge under the wind turbines is truly a humbling experience, because you don't realize just how big and powerful they are until you are standing at their base looking up, and listening to the whoosh of the blades as they cut through the air.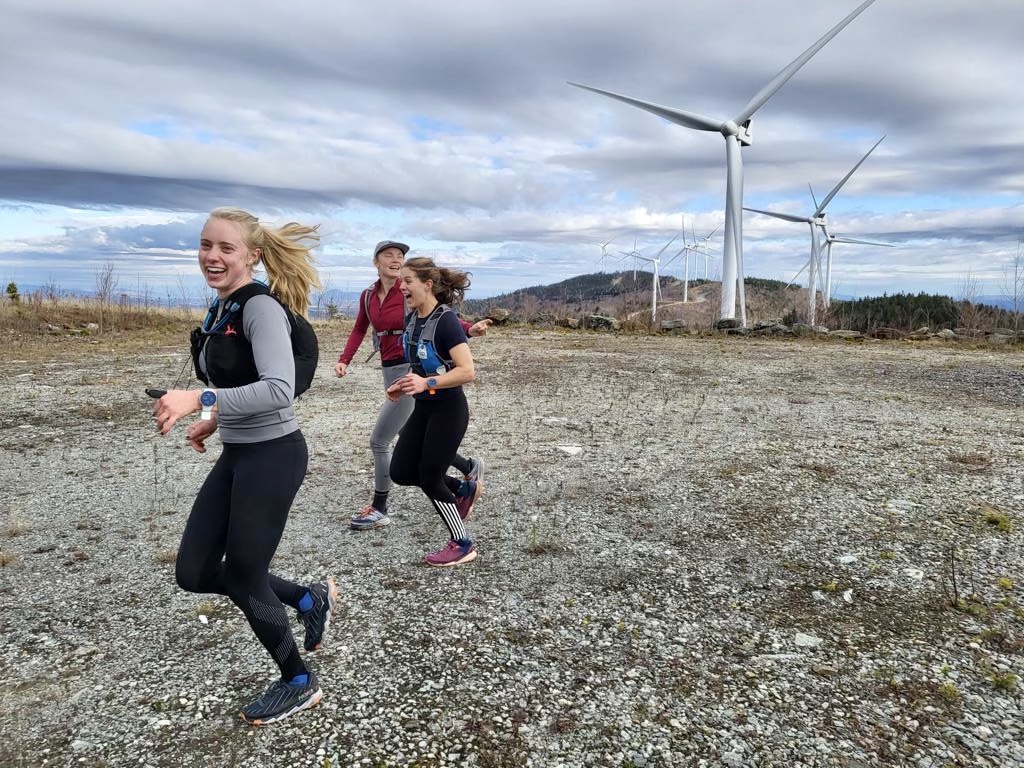 (An easy ridge run for Margie's birthday up to the iconic wind turbines above Craftsbury)
Adventure runs are pretty fun, but now that the snow is here I'm not looking back! Only two weeks now until the first race of the season, and there is still plenty of work left to do to get ready. We are lucky here in Craftsbury to have snowmaking to supplement the natural snow we get early in the season. Especially as the weather gets less predictable, it is crucial for us if we want to get on early (or late) season snow consistently. I'm excited to get back on my skis and get this season going!
Happy Skiing! Annika