Posted by Timothy Ziegler on May 19th 2022
As I have slowly made my way down the road of recovery over the last three months, stemming from a bad fall I had while forejumping for the Ski Jumping US. Olympic Trials, and resulting in a Lisfranc displacement fracture in my foot that required a screw and around 6 months of healing, I have had to experiment and find new creative ways to stay in shape for Nordic skiing as well as ski jumping. Early on in the healing process, I could exercise very little, as any bit of sweat in the stitches could lead to an infection. Once the stitches were out, I was able to create a Nordic ski boot attachment that allowed me to ski on the remaining snow after the normal ski season was over (featured in a previous ski post), which helped a lot to free up my mind that had been going stir crazy without its usual outlet of running or skiing. After the remaining bit of the snow melted in the Adirondacks and all my teammates were heading into their "soft season", I was just getting cleared to walk around on a boot, which meant I was allowed a lot more freedoms and had more choices of things that I could do to get in some kind of workout.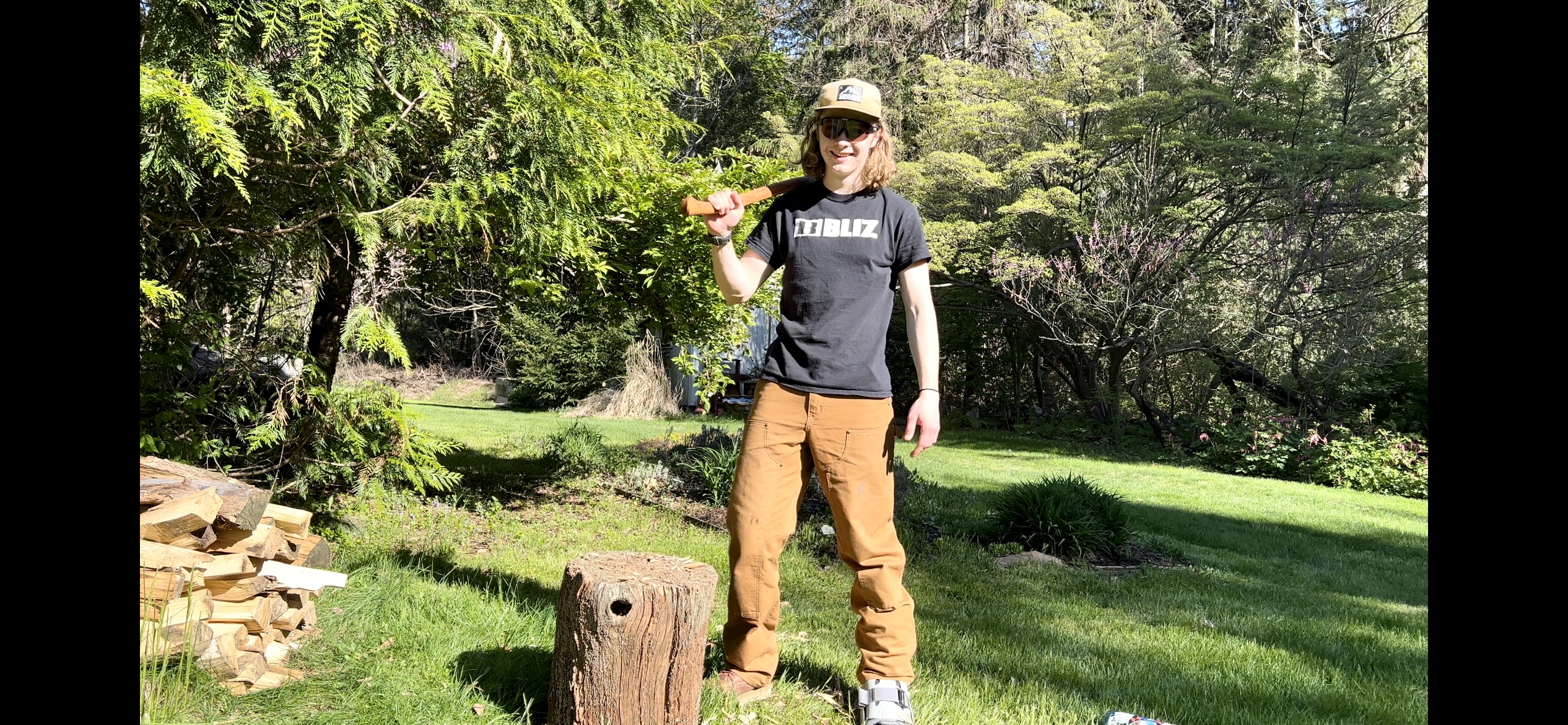 Although I was allowed to walk for the first time since I had gotten the screw put in about two months prior, I was limited to around 2,500 steps per day, which is a very small number of steps for anyone who is usually very active, especially one on a walking-designated college campus. To limit my number of steps, I took to riding my bike all around campus, and saving my precious steps for getting around in buildings. This also made it a challenge to get a good quality workout in, as most worthwhile workouts involve being on your feet in one way or another. If I wanted to have a distance day on a SkiErg, I had to plan ahead to make sure that I wouldn't be spending an uncomfortable amount of time standing up. Alternatively, I could sit in a chair while SkiErging, but I found that to be a less involved movement that didn't have the same yield as SkiErging while standing. I could also use the SkiErg in conjunction with a spin bike, allowing me to hit not just the upper body but also the lower body on a longer, easy workout day. I was also able to do a decent number of workouts in the gym now, mostly upper body specific, but machines that targeted specific muscle groups in the legs gave me something to strengthen my lower body with.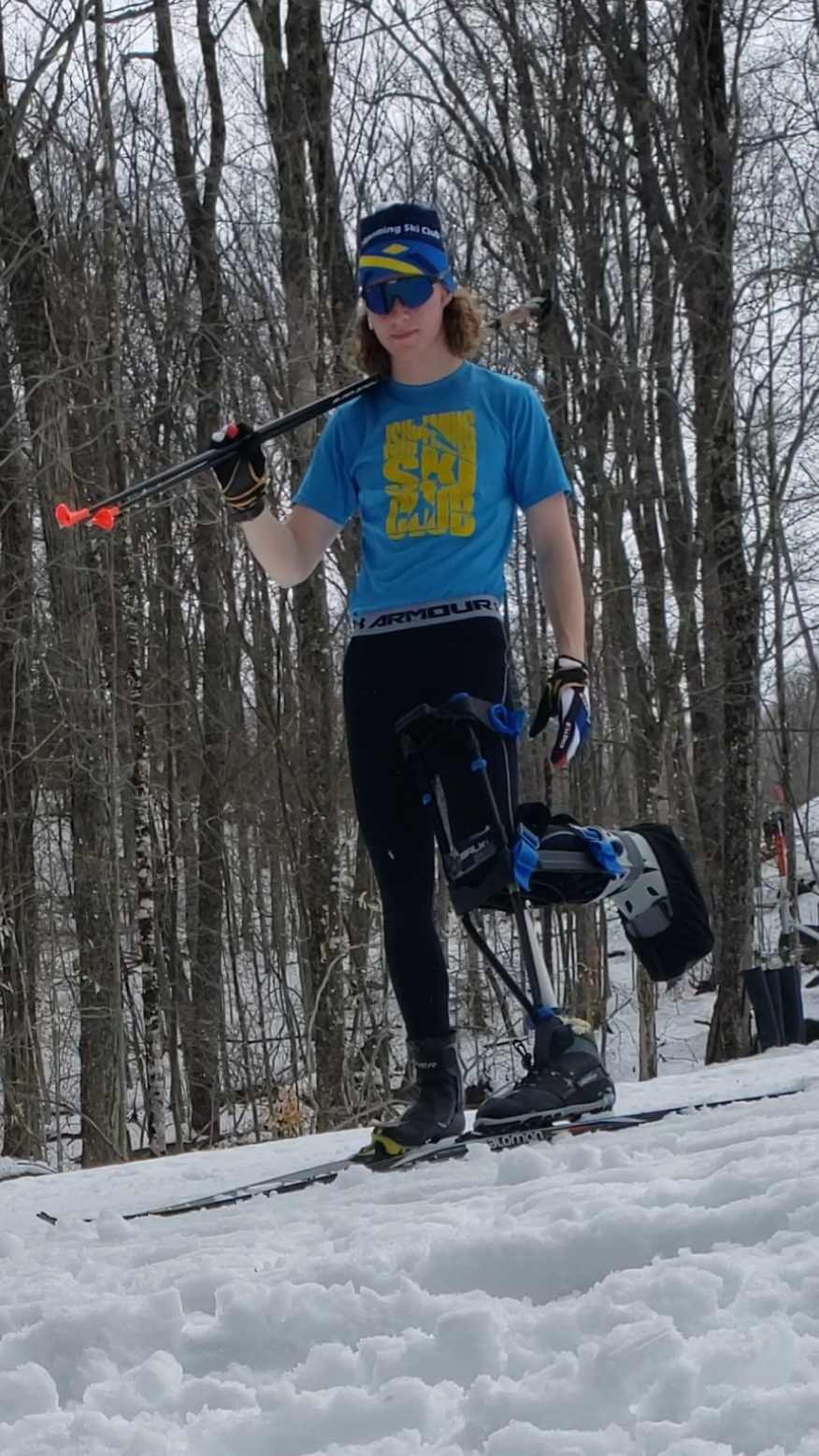 The problem is that with such a limited range of workouts to do, things tend to get old pretty quickly. Anyone who's ever spent more than an hour on a Ski Erg probably would agree that it gets very dull after a while without having the scenery go past you like you would while skiing on snow or rollerskis. Likewise, not being able to carry heavy weights or push through the foot severely limits what kinds of things you can do in the gym. This is where you've got to get creative. I'm lucky enough to have a lake right on campus at Paul Smith's College, and I happen to be staying in campus housing this summer. This means that once the lake warms up enough, I'll not only be able to swim in the lake to get a full body workout and build better endurance, but I'll also be able to get back in a canoe with some of my Marathon Canoe Teammates, allowing me to prep over the summer for the Adirondack 90 Mile Canoe Classic this coming fall.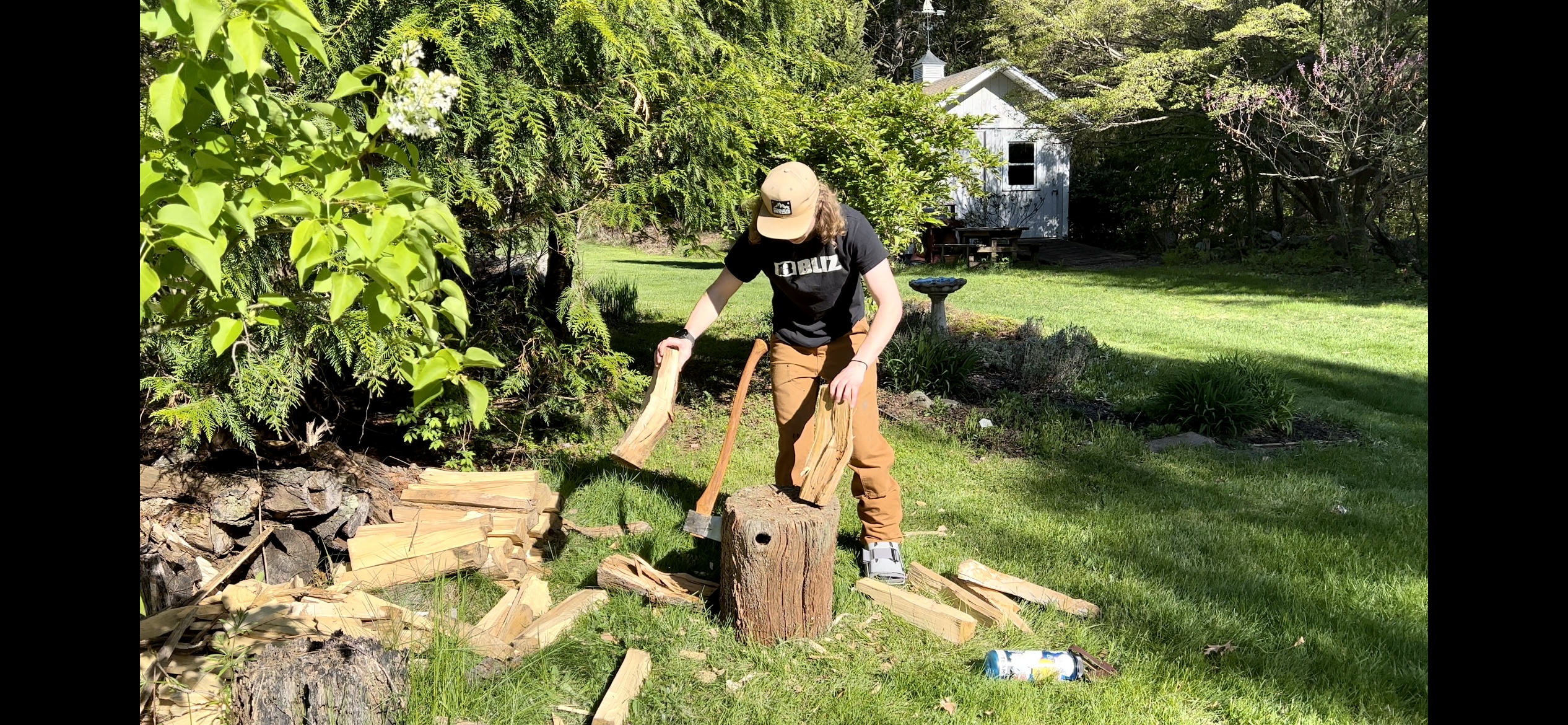 Another option I've been doing lately for a more "alternative" cross training is splitting and stacking firewood. I don't have to take steps for it, in fact I could do it on my iWalk hands-free leg crutch if I wanted to. I lift a decent amount when moving the chunks of wood or swinging the axe, but not in a way that puts the pressure down through my foot. It works the upper body and core significantly, which are important base muscle groups to build even when you can't target other areas like the legs, and I get to be outside doing something rather than stuck inside on a spin bike or SkiErg. On top of that it's productive in a positive way that means my family will have firewood to burn in the outdoor boiler that heats the water and house in the winter.
Whatever your situation is, whether you're getting out of the soft spring season and beginning to build a base for this coming competition season, or you just do a bit of skiing for fun, take advantage of the warmer spring days. Get out and do whatever you can not only to keep your body moving, but also to calm and relax your mind. If you find yourself in a situation like I'm in, where you may be unable to do something you loved doing to clear your head, try something new—you might surprise yourself and find an activity that you really enjoy!