Posted by Scott Lacy on May 3rd 2022
If you had asked me a year ago what the next season would have in store, I would not have guessed what did happen. Instead I would have given an answer along the lines of "well, it's hard to say after covid but I think everyone is interested in having a real season and I am training as if it will be totally routine and most likely a mix of super tour and biathlon." And that was plenty motivating for me. I wanted to see what I could do with a "normal" season and not daring to dream about USA written across my back or a top 5 finish at US Biathlon Nationals. After all, this was my first full season of biathlon training, I had taken too many years off before coming back to full time training and was still just hoping to experience a normal season of elite racing in the United States..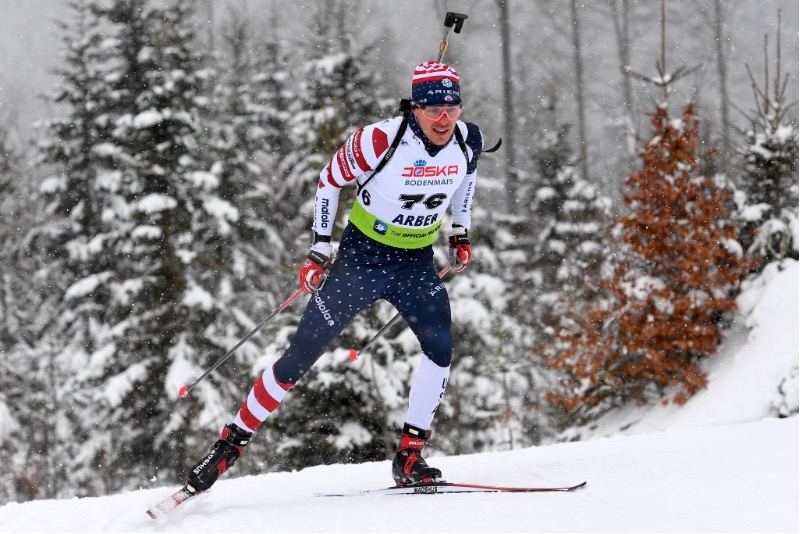 So I trained and focused on the day to day. I maximized every day for ski training with over 1500 miles on those Swenor roller skis, completely stretching out a set of Abilica bands and going through 2 pairs of running shoes. Then snow started to fall and European team trials happened. Having very few biathlon races under my belt, I had no idea what to expect so I didn't hold any expectations, but soon found myself reading my name on a Team USA press release as I packed my bags to head overseas for USBA on the IBU cup at New Years.
I blinked and now I am writing this article 4 months later, wondering where the time went as I got to race in 7 different countries, make a ton of mistakes, enter more biathlon races than I dreamed of, meet the national teams of other countries, eat bread/meat/cheese for breakfast for nearly 3 months and have the time of my life. It felt as if I was living my wildest dreams and doing pretty well at it - nothing I ever could have predicted.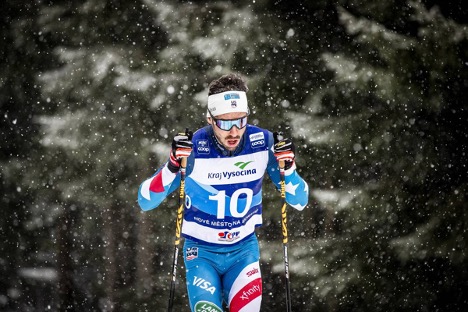 The experience of racing so many biathlon races led to small improvements every time and increasing my ranking and results as the season went on. Not only did my own races make me proud, but it is now evident that the US is riding a wave in the sport of Biathlon. The small gains made each season by each and every biathlete, just like my own small gains each race, make the momentum palpable. Our domestic races are bigger and more competitive than ever and the results abroad are stronger and stronger every year. It was an honor to ride the wave this season with the European squad and see that momentum turning heads.
Though, with so much travel and overseas flying and racing more races than ever before, I have found myself in much need of the reprieve April brings for skiers. The past month I have taken thorough advantage of rest and a mental break, letting myself process the past season. And now I am realizing I am more motivated to train than I ever have been. This past season showed me what hard work can do, how much fun it is to race at the highest levels and that even being older, newer to shooting and completely self-funded, I can be competitive! All because I took a leap of faith, followed my heart, worked as hard as I could and truly love what I am doing. It is amazing how a spark grows to a flame and before you know it, it is a full on bonfire and everyone can feel the heat. That is how I feel about my own biathlon career going into this next season and that is how I feel about US Biathlon as a whole. It is an incredible feeling, I hope you feel it too. See you on the trails!
Note: Scott Lacy has been recognized by US Biathlon for his results at an accelerated pace and was just named to the National Development Team. Team USA press release here. You can follow Scott's training and more on his website www.scottlacy.me, on instagram @S_C_O_T_T__L_A_C_Y or on Youtube.