Posted by Timothy Ziegler on Aug 4th 2022
Greetings SkiPost! It's been a while since I've given an update on recovering from surgery from a ski jumping crash that unfortunately ended my last season before it really started. I believe that the last time I gave an update, I was still in a calf-high Aircast, limited to a maximum of 2,500 steps per day, and just starting to be able to put any kind of stress on my foot more than walking. As far as workouts, I was limited to the SkiErg, certain weight room exercises, and core. Thankfully, over the last few weeks, I've had a lot of progression in recovery, and things have been going really well.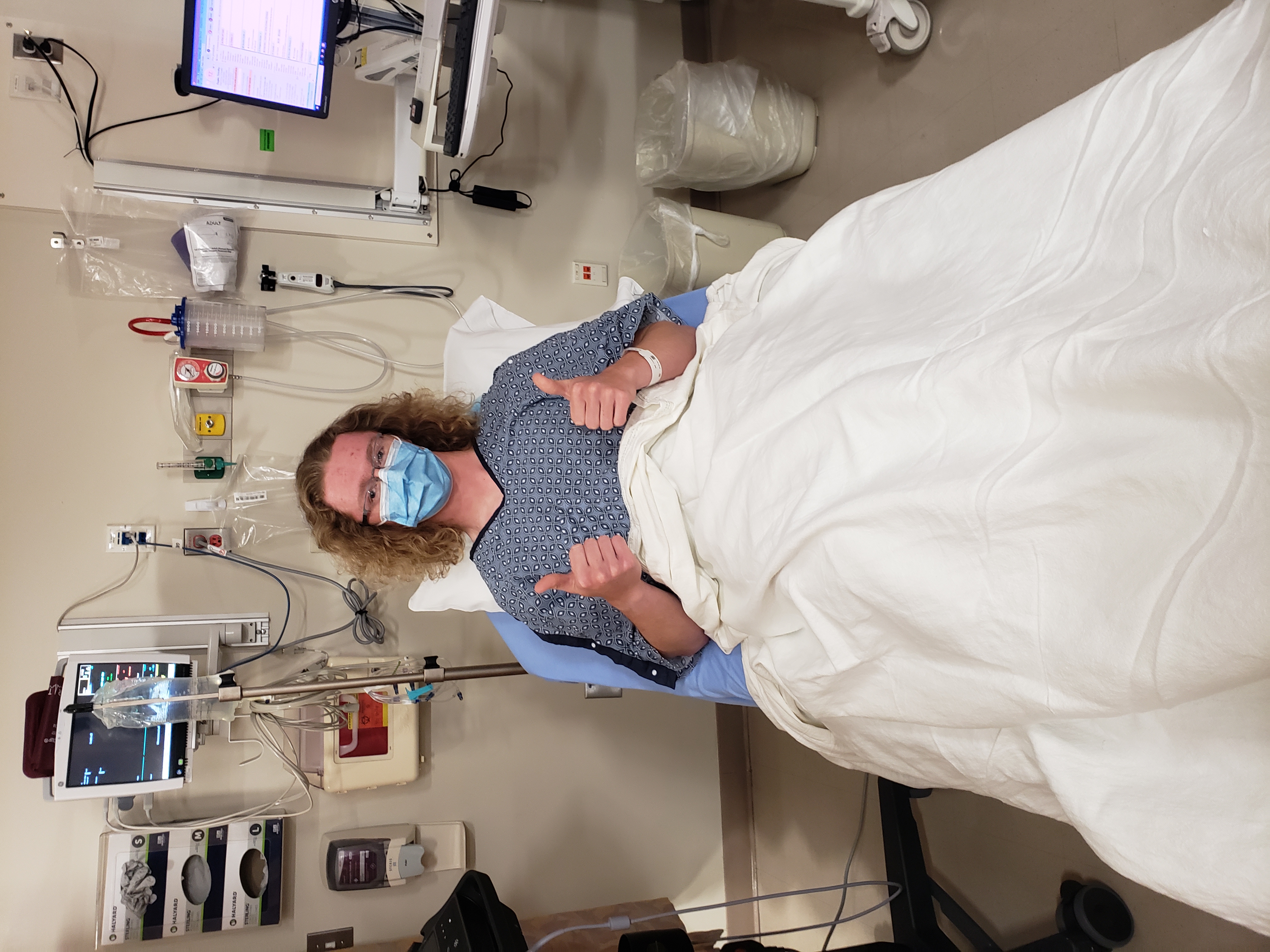 At the Hospital
To start things off, probably the biggest milestone was getting the screw removed from my foot about 5 months after getting it put in! Everything went smoothly, and they let me keep the screw, for which I fashioned a tube to be able to hang from a necklace. As cliché as it may be, I thought it would be fitting to keep the screw so close to me as a reminder of the months I spent unable to do much of anything, and how badly I then wanted the relief of going for a ski or a run. Surprisingly, I was able to walk the day after the hardware removal surgery, and I now had a fancy Teva-looking sandal that was much less bulky and much less awkward to walk in than the Aircast.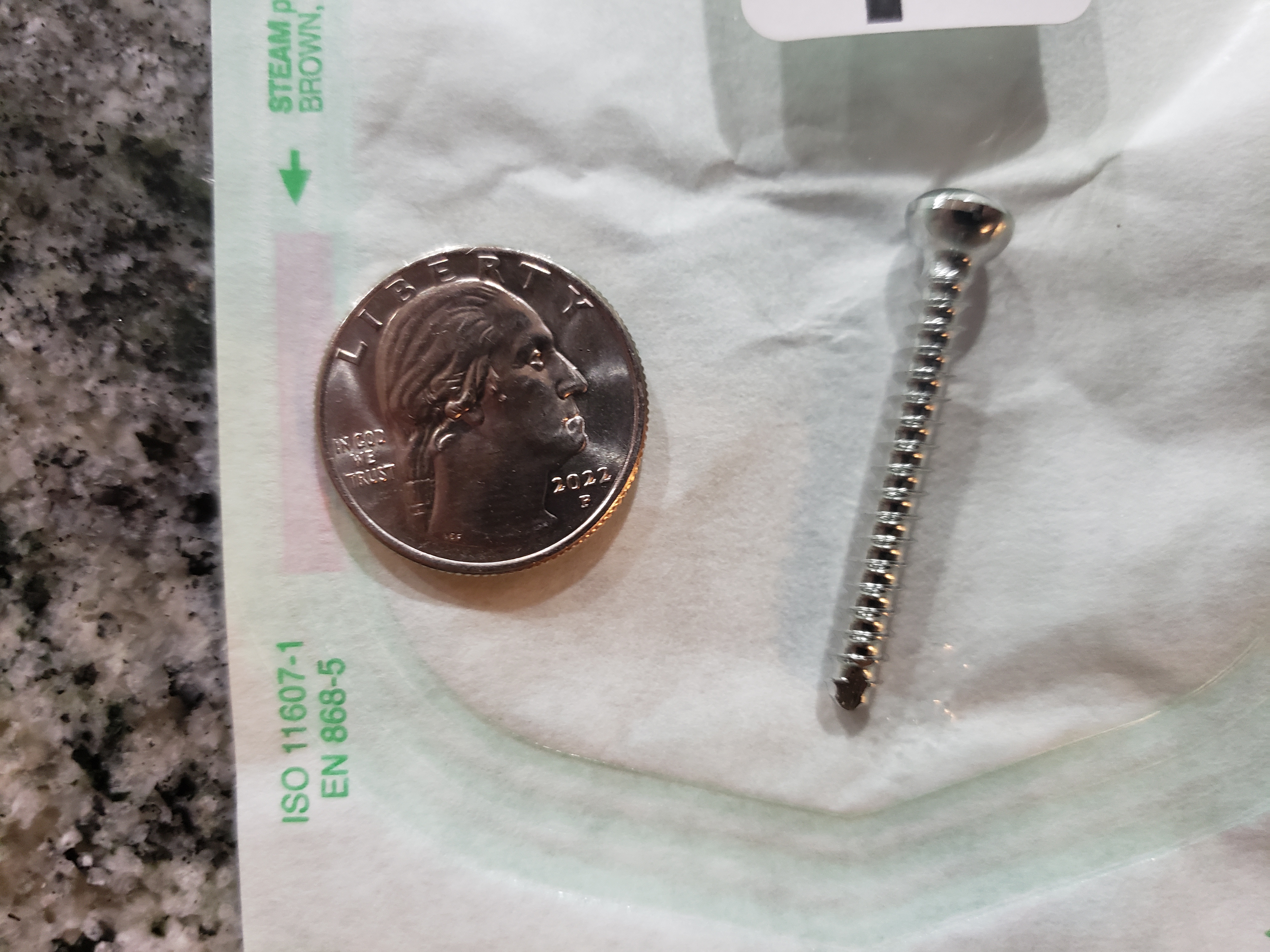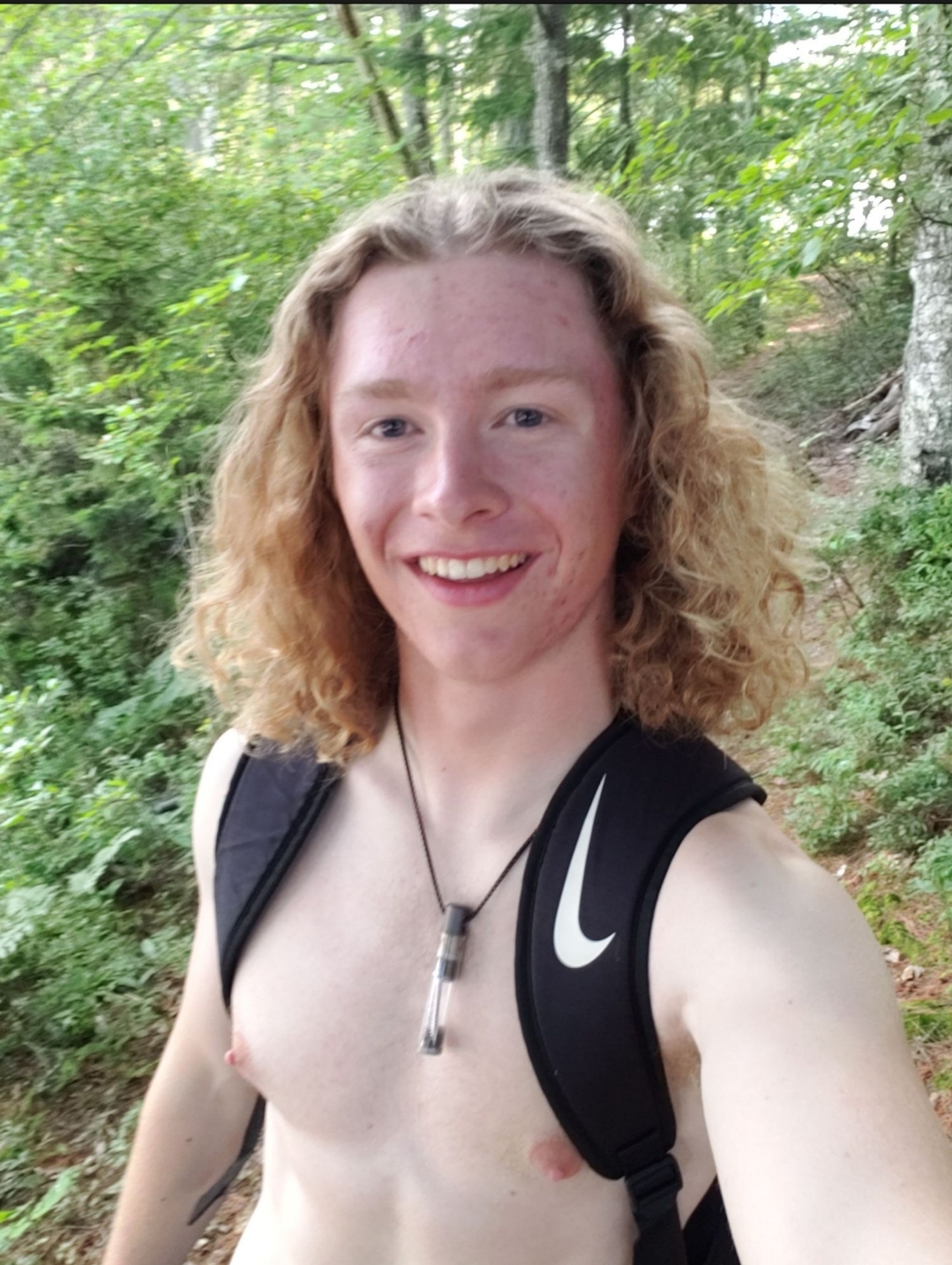 With My New Necklace
After the hardware removal, I had to be a bit more wary of my activities. Just before getting the screw out, I had graduated to short bike rides on the road, and had begun paddling again as the weather warmed up with my fellow teammates that were staying on the Paul Smith's College campus over the summer. With the screw removed, my Lisfranc region was held together well, but what remained was a hole where the screw had been, and until the hole filled with bone I had to be conscious of how much I was lifting and to not slam my foot down too hard. I took time off from biking to be cautious of unclipping late and stumbling. (It doesn't help that before this summer I had: 1. Never ridden a road or gravel bike, and 2. Never used clipless pedals.) I was very careful not to put too much force on the hole in my foot bones. It was back to a lot of SkiErging, canoeing, core, and strength.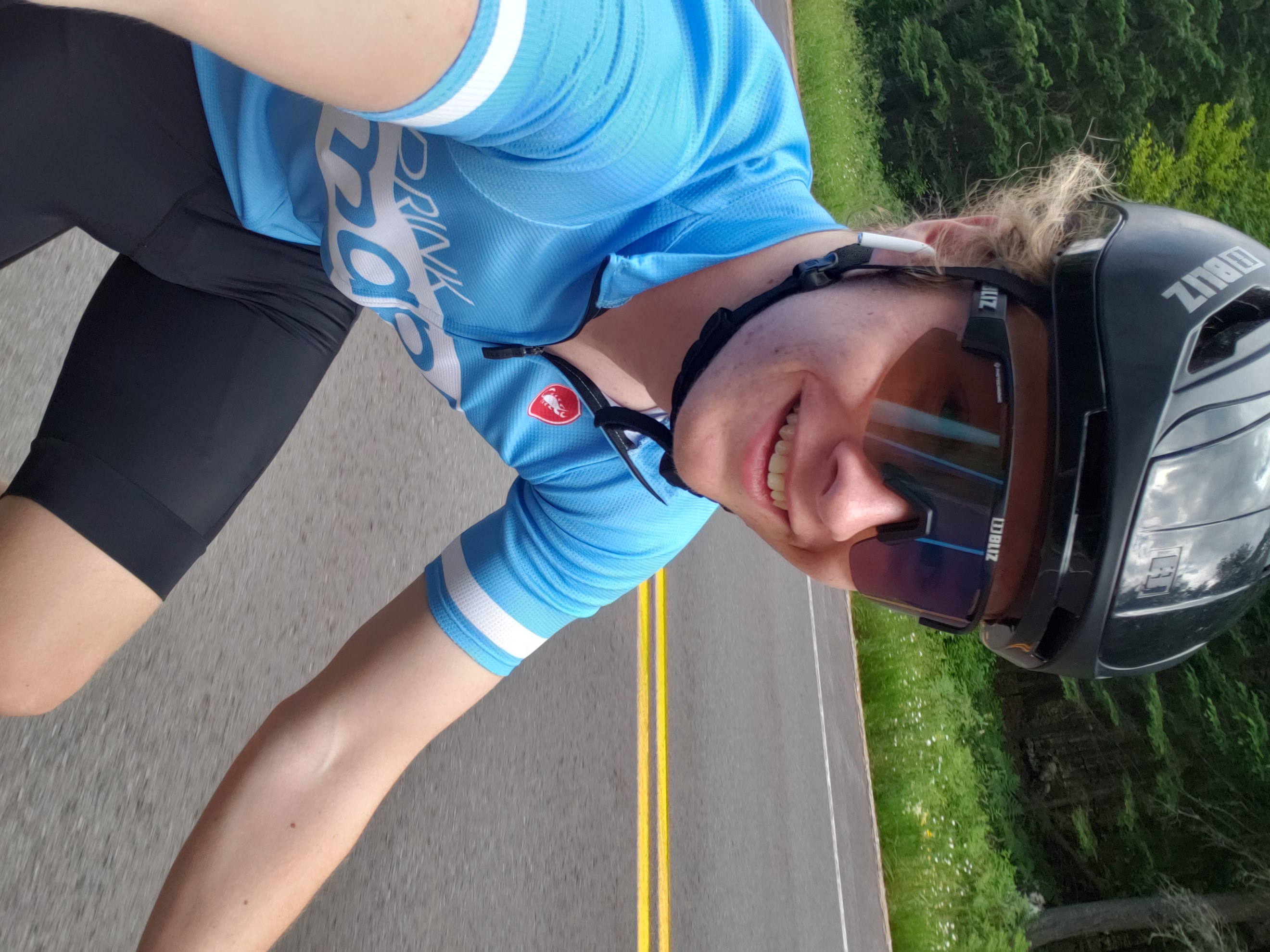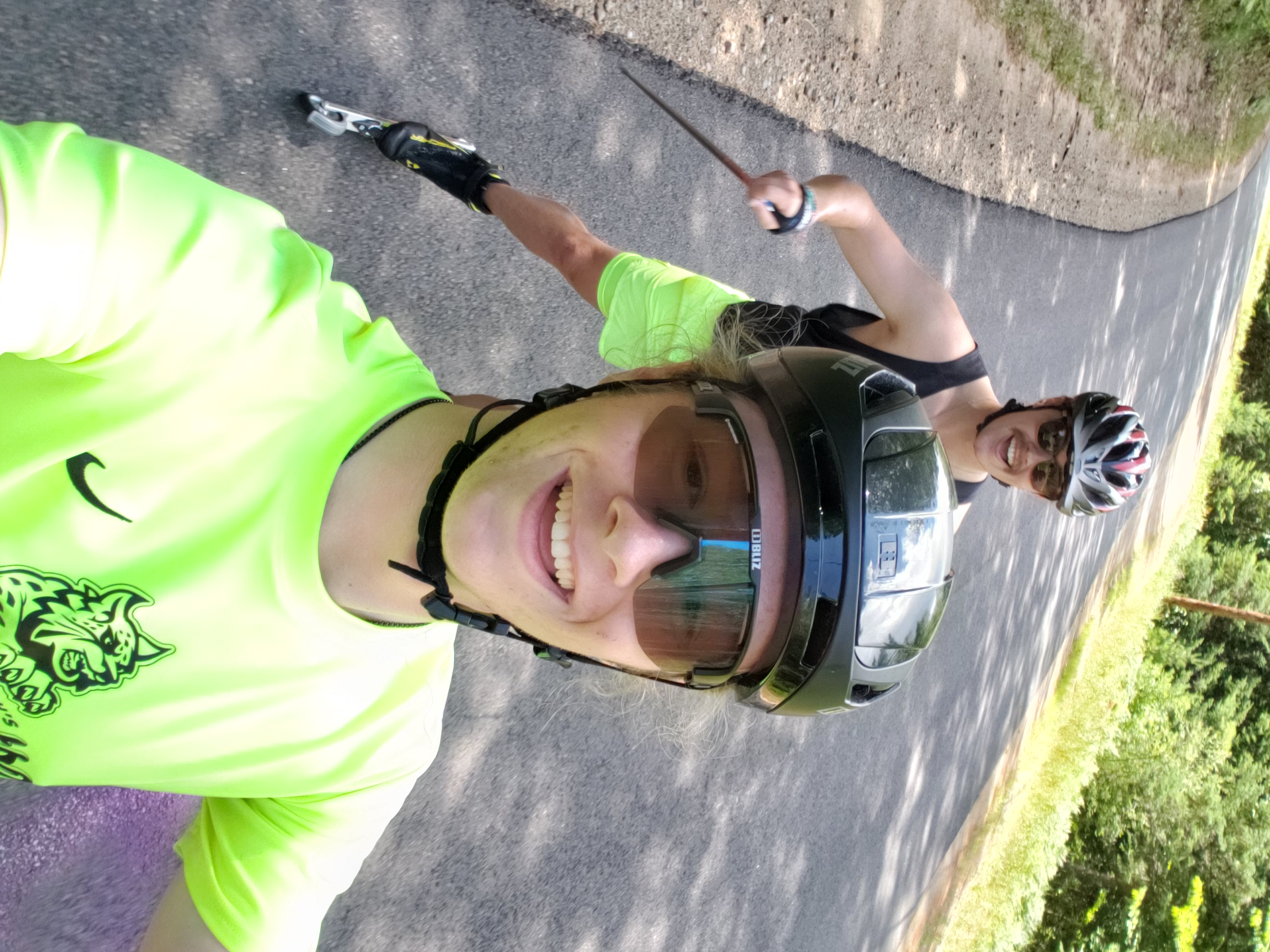 Return to Bike and Birthday Rollerskiing!
About 3 weeks after the hardware removal, and two days before my birthday, I went back to Boston to get my foot checked and received some of the best news that I had been hoping to hear for months now. I was allowed to wear two normal shoes! This might not seem like a revolutionary idea to most of you, but to someone who had spent half a year in surgical dressings and plaster, a removable cast, an Aircast boot, and a rather unfashionable sandal, being able to wear two normal shoes sounded like about the best thing since Velcro shoelaces to me! The best prospect of this, though, was that I got cleared to begin rollerskiing again as long as it felt comfortable to me. I gave it another two weeks just to ensure good bone growth, and finally, one afternoon I got the best belated birthday present I could ask for–to be on skis with two functioning feet again.
That brings us up to the present day. I'm doing everything I can to build back stronger and faster than before, and let me tell you that nothing lights a fire under your butt like being out of the sport and watching everyone else do the thing you desperately want to do for 6 months. At this point my goals revolve mostly around a clean and smooth return to the sport once I'm cleared to do so, which is tentatively in mid-September, but I'm still keeping my focus locked on the upcoming World University Games, which are being held in Lake Placid, NY, this coming winter. I have no guarantee that I'll be in competition shape by then, but the thought of participating in the Nordic combined events–which has been a goal since I heard that Lake Placid would host the Games–is fantastic motivation for me.