Posted by Alayna Sonnesyn on Mar 24th 2022
Spring racing is always an interesting balance of late season bonks and vitamin D boosts. Due to Covid, it's been a few years since we have had a 'normal spring' of racing. Typically, NCAA's, World Cup Finals, OPA Finals and Junior Nationals all happen in mid-March with Spring Series following shortly after. However, the last two years my season has ended in February. This year, we were lucky to be trending back toward the norm.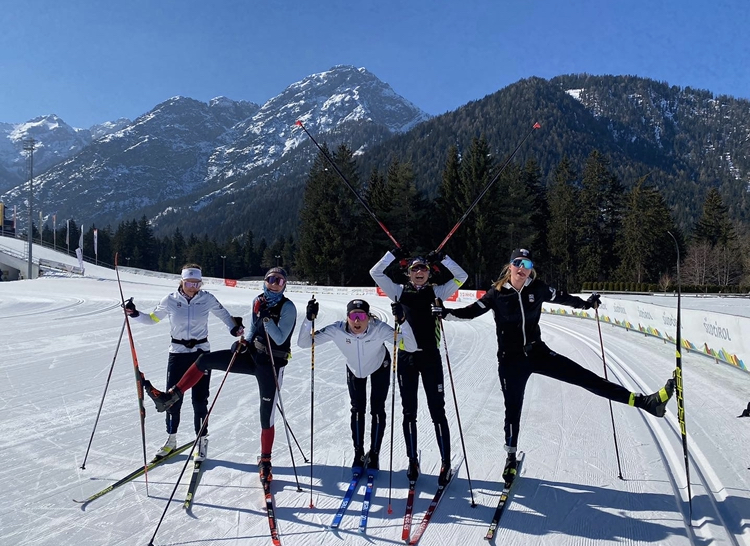 Training in the sunshine the week before racing.
After racing the Birkie I hopped on a plane to Oslo to race in the Drammen Classic sprint World Cup. The Birkie bonk hit me hard for this intense sprint race and it was far from my best performance. I was feeling down about this race, but my attitude quickly turn around when I traveled to northern Italy to join the crew of US skiers preparing for OPA Finals. With a week of skiing, sunshine, delicious food and beautiful mountains, I was feeling rejuvenated!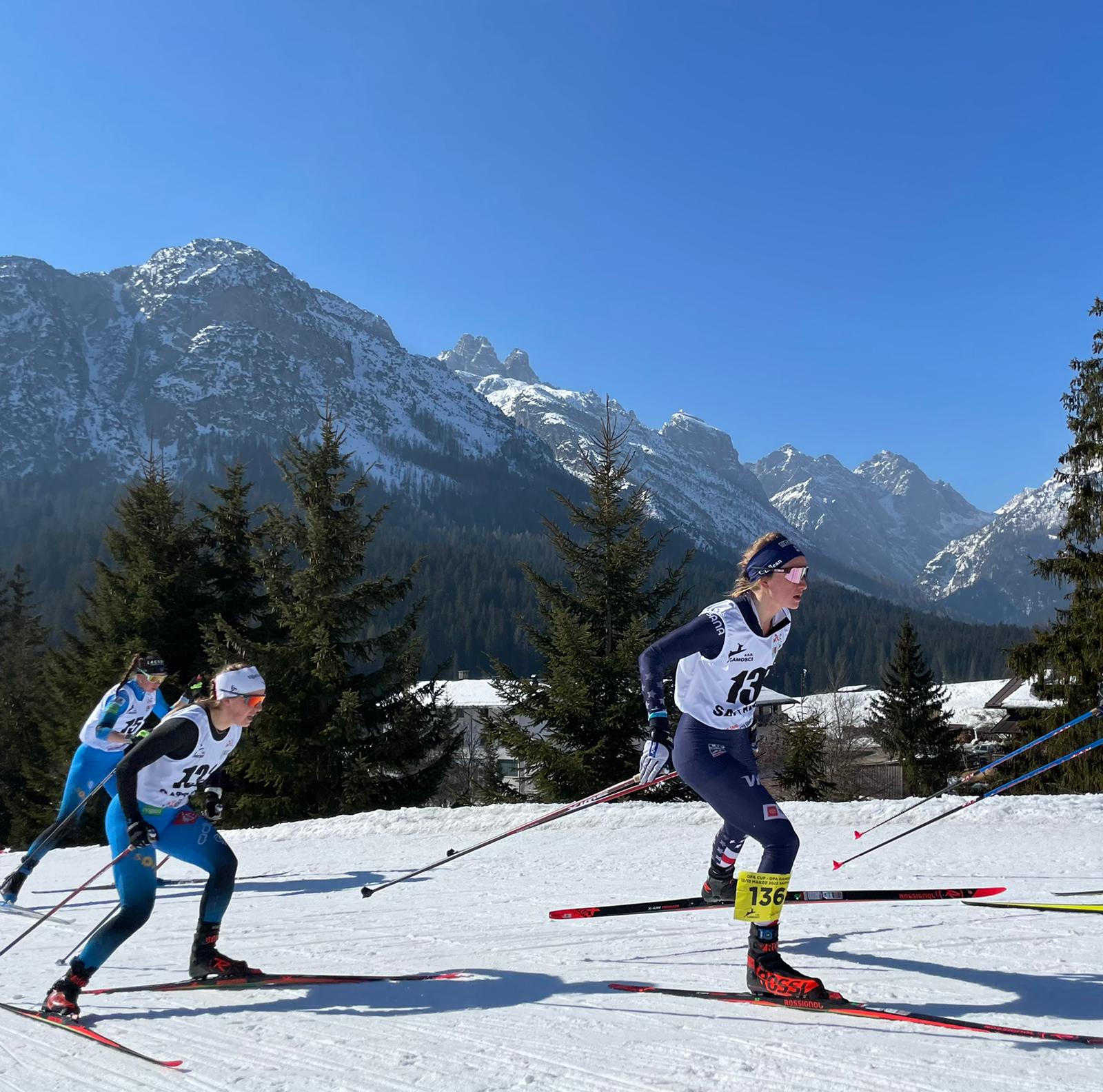 Ripping it up with lots of Italians and French skiers!
Nine women and four men were in Sappada, ITA for the week before back to back distance races. We spent the week prepping on course, learning the technical downhills and adjusting to altitude. By the end of the week, we were antsy to race! OPA Finals is a really fun atmosphere with a collection of very competitive athletes as well as great spring vibes. The US team had a great performance both days and we were able to walk away with multiple top 10 performances. The National Nordic Foundation was a huge help with this trip with US Ski Team coaches and wax staff. Hopefully there was enough Vitamin D boost in there to get us all through Spring Series in what looks to be a very snowy Whistler, Canada.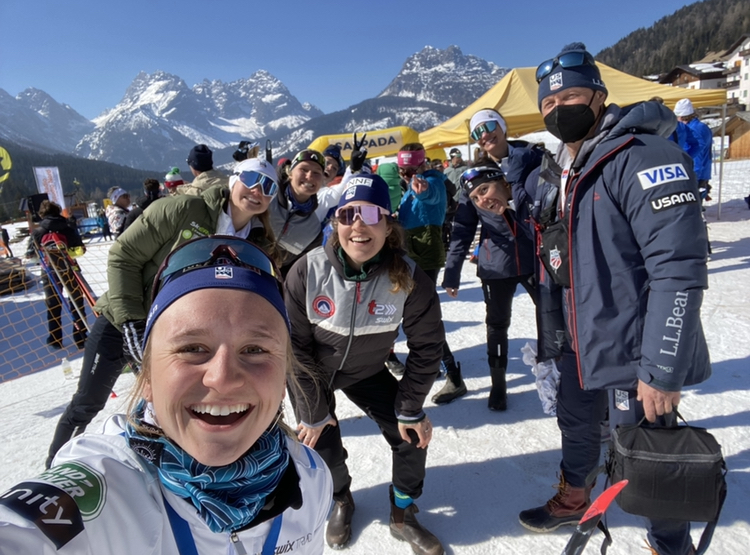 Thanks for a great trip, crew!