Posted by Katie Feldman on Aug 11th 2022
Hi SkiPost community! I hope everyone has been enjoying summer and handling the heat. We've been lucky so far here in Sun Valley. After a really bad wildfire season last year, we've only had a handful of smoky days this summer and nothing that has kept us indoors.
August is a great time to check in on summer goals to see what's been accomplished so far and what boxes are left unchecked. Maybe some of these can be transitioned to fall goals, while others may have to wait another year. Personally, there are a few things I've been thrilled to accomplish so far this summer, and a couple areas where I've fallen short and will be really focusing on in the fall. Let's start with the good!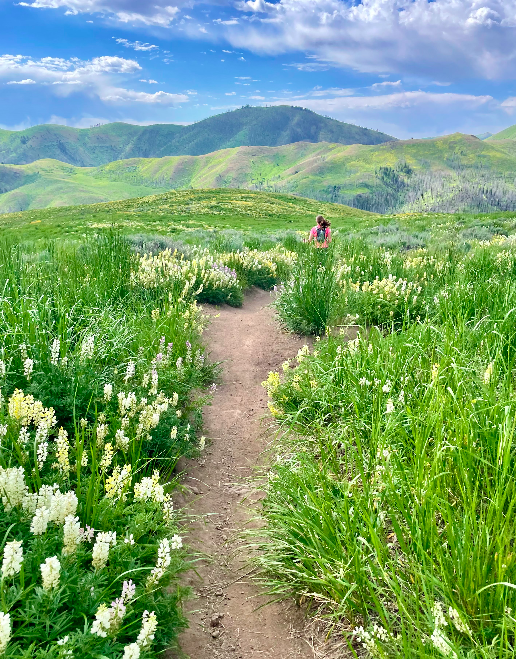 (The wildflowers have been amazing this summer)
At the end of April when I was laying out my season-long goals, I put a couple of really long mountain runs on the list. Some of these have been on my mind for the past few summers but have been canceled due to smoke, and others are new. I knew these would require a steady and gradual building of running capacity, and they also need to happen at the right time of year when the high altitude trails aren't covered in snow! This past weekend, I was able to put together a long route through the Sawtooth Mountains between two major lakes. It took me over three passes, across many clear streams, and past countless nice lakes. Not only was I thrilled to spend a bluebird day in the mountains with a couple of friends, I was also really happy with how well my body held up through spending the whole day out there.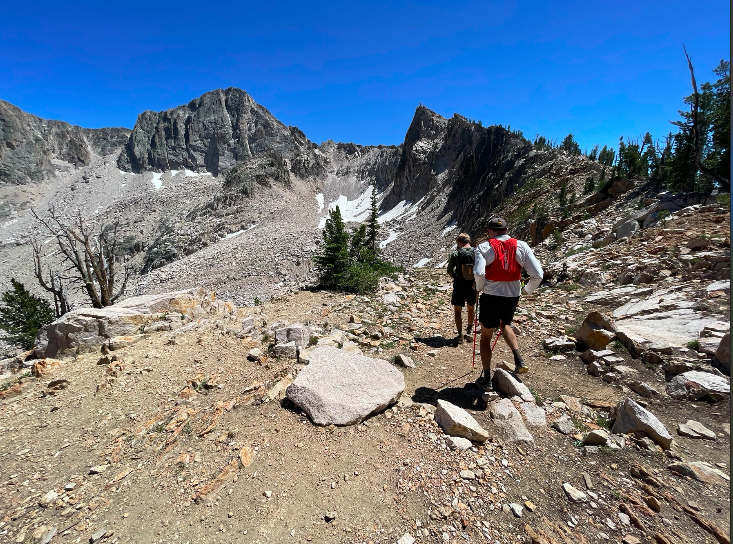 (The last pass of the day - not a cloud in the sky!)
Another major goal of mine this summer was to stay on top of fueling throughout the day - especially in between hard sessions. This is something a lot of athletes have to really carve out time for, and there are a lot of ways to make it work for you. One of the best things I've found for me is to make a lot of food for dinner so that I have enough for a big lunch the next day. If I can fill a tupperware container with the night's dinner, it makes it really easy for me to grab it out of the fridge on the way to work and ensures that I'll hit all the nutrients I'll need!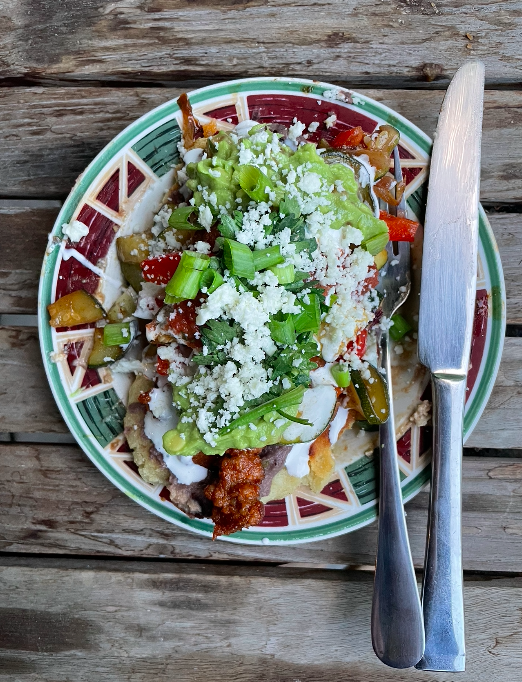 (One of my favorite meals this summer has been corn cakes with a pile of beans and veggies on top. Delicious right when it's made and it also makes great leftovers.)
As far as the unchecked boxes, there are several. I originally set a goal to be able to do three sets of 25lb-weighted pull ups with good technique, but my early summer arm injury has definitely put a pause on that. I've revised that goal, and I'm now aiming to do unsupported pull ups by mid-September. I've been able to return to full push ups and am now gradually building up the pulling strength. Another upper-body focused goal being delayed into the fall is hitting a couple of big double-pole rollerski sessions. I'm aiming to make a big weekend out of a few point-to-point skis, one of which will take me up a pass.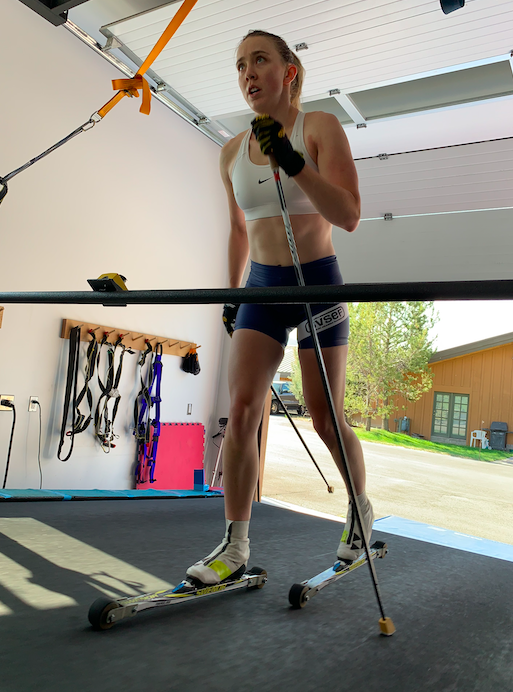 (Working on some striding on the treadmill)
All in all, my summer goal check-in left me really happy with the pieces of the puzzle that have come together, and I'm feeling motivated to go after those unchecked boxes! Especially as school approaches for a lot of younger skiers, August is a great time to revisit your season-long goals and see how you're progressing towards them. The Gold Team is off to Australia soon for a few weeks of on-snow training and racing - stay tuned for an update on winter in August!