Posted by Lauren Honican, Lumi Experiences on Aug 25th 2023
A Tasty Pair: Skiing & Strudel in Italy's Dolomites
By Lauren Honican
Lumi Experiences Communications Manager
It's the time of year in northern New England when the apple trees are full and you can find a sweet (or tart!) treat to enjoy along many scenic, rural roads. Cycling the dirt roads around my home in Vermont in late-August reminds me of my travels to apple-rich northern Italy last winter.
To celebrate the end-of-summer vacation season in Italy, we're offering a special savings of $200 / person for our winter ski trips to Italy. Reach out to secure your spot on the Marcialonga & King Ludwig, Tour de Ski or Seefeld & Seiser Alm trip before Friday, September 1.
–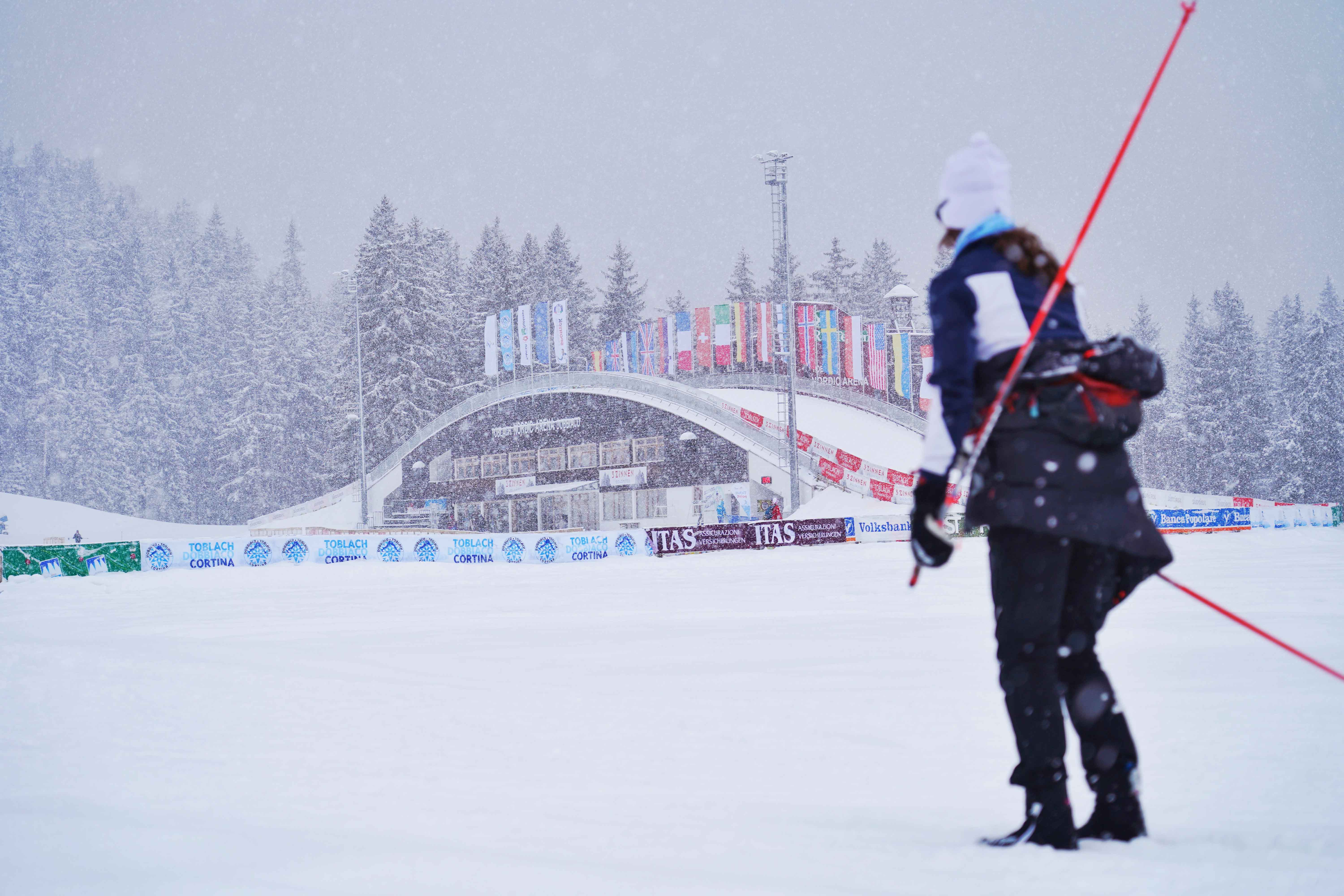 As we wound our way through Italy's northernmost Trentino - Alto Adige region just below the Austrian border and in the heart of the Dolomite mountains, endless rows of apple orchards and vineyards lined the valleys with a sprinkling of medieval castles above.
We were traveling between Toblach (also known in Italian as Dobbiaco) and Cavalese. Along the way, our trip leaders Raphi – from Innsbruck, Austria – and Valentina – from Brunico, Italy – were sharing stories about the mixing of Italian and Austrian cultures in this area.
Formerly part of the Austro-Hungarian empire, when this area was annexed to Italy during World War I, the German-named towns were given Italian names (e.g. Toblach / Dobbiaco) and Italians were encouraged to move north, many settling in the cities like Bozen / Bolzano, the capital of South Tyrol (Südtirol / Alto Adige). This region's history has led to a unique culinary culture. We got a taste of this cultural combination while dining at our hotel in Cavalese, Italy.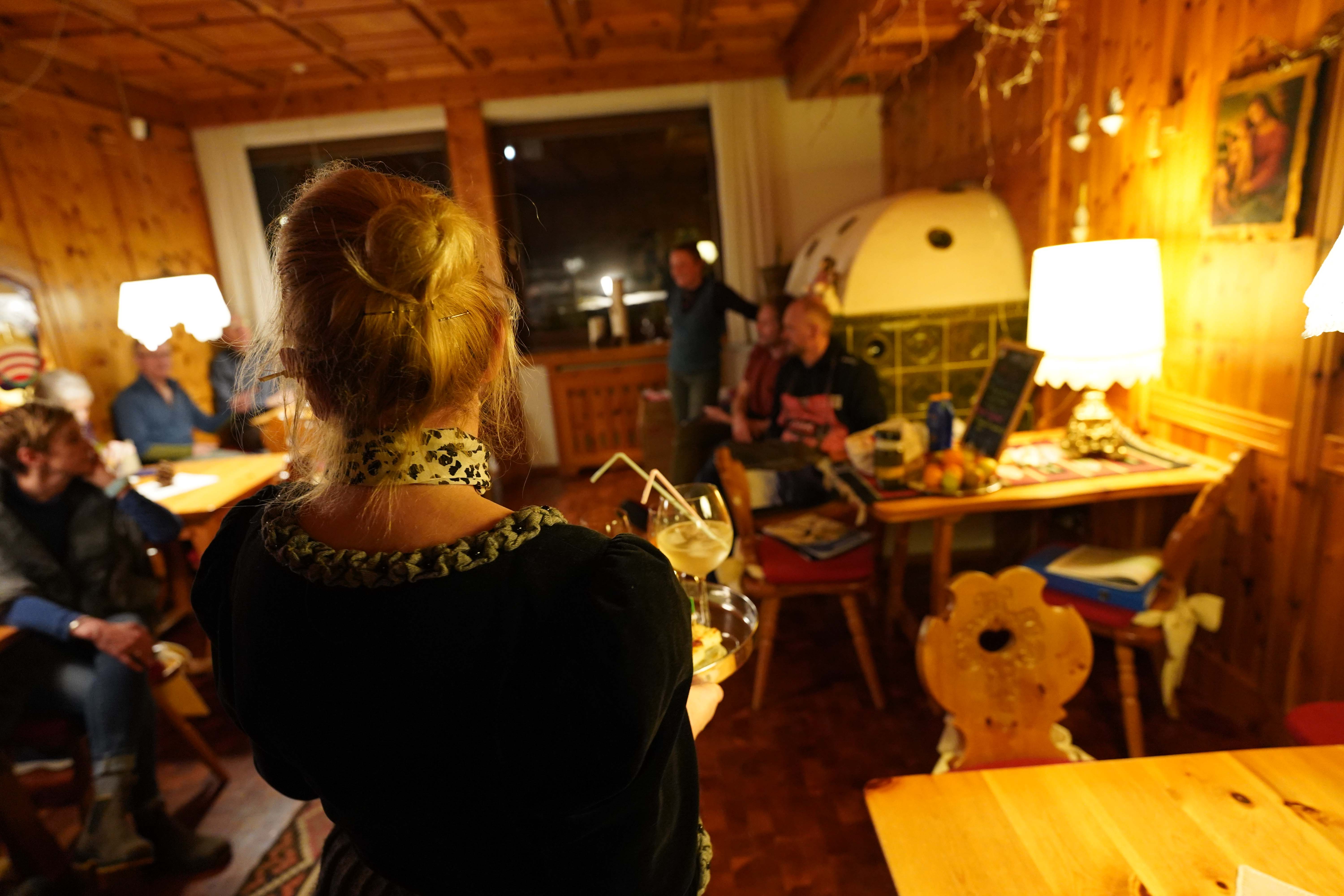 As host of the Marcialonga ski marathon – one of the most popular on the annual Worldloppet calendar – as well as the Tour de Ski's Alpe Cermis Hill Climb and the 2026 Winter Olympic cross-country ski events, the village of Cavalese is a renowned destination for cross-country skiing. Lumi guests speak highly of the family-run hotel where they stay, which is owned and operated by two sisters: Patrizia, who runs in the front-of-house and Monica, who is the Chef de Cuisine.
Formally trained in Italy, with cooking stints in France, including at a Michelin 3-star restaurant, Monica specializes in alpine cuisine that highlights the seasonal foods and flavors of the surrounding region. Every breakfast and dinner at the hotel is like a four-star version of an agriturismo, with meat from Trentino farmers, cheese from a local dairy and berries grown by small producers in the area. These berries turn into over a dozen different preserves served in the delicious breakfast buffet.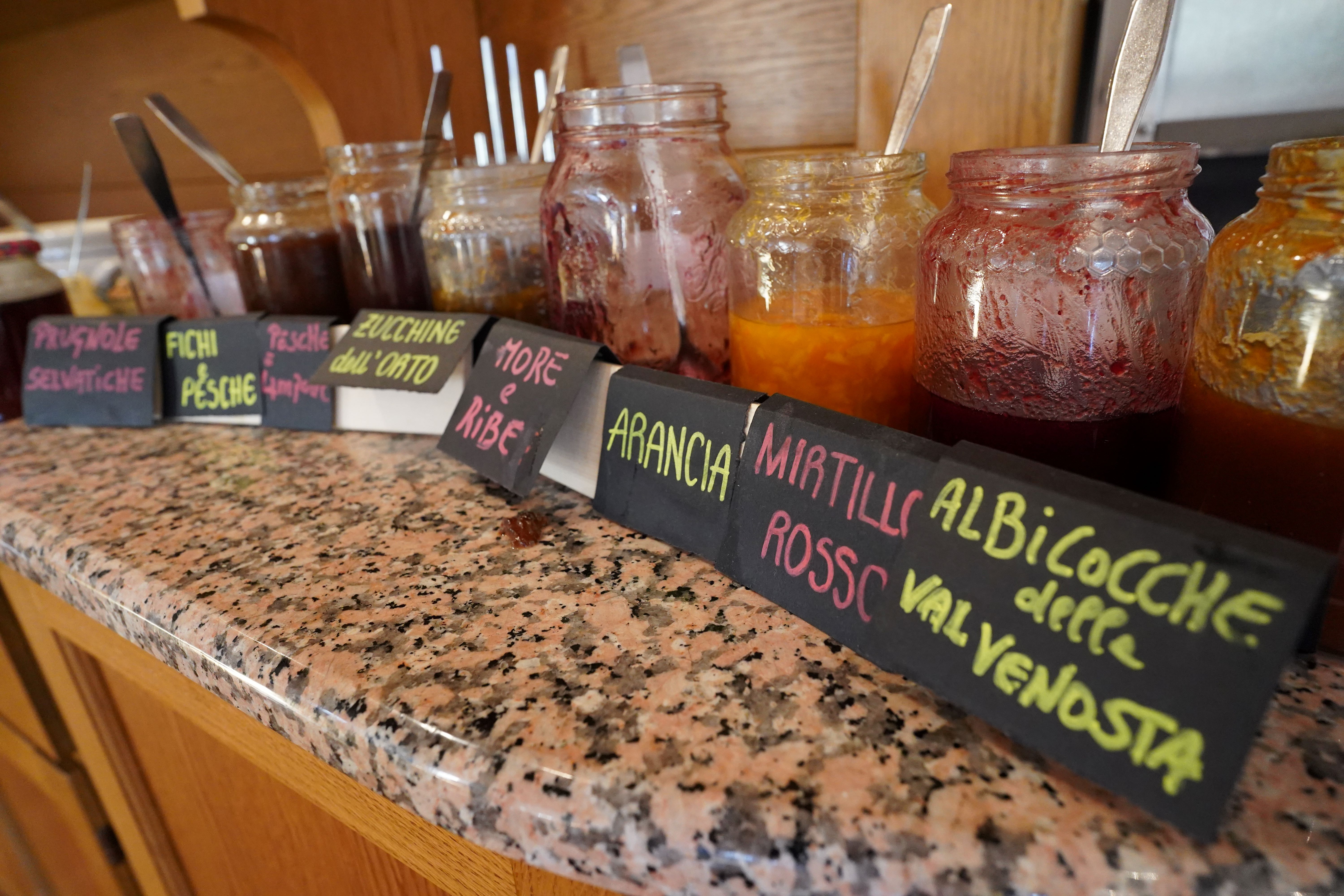 One Lumi guest recalls, "the food was outstanding, totally out of the park outstanding!"
And the apples! At a cooking class taught by Chef Monica, Lumi guests learn to make Italian strudel without any added sugar, just naturally sweet apples grown at orchards around the valley, plus raisins, currants and nuts. The dough is a healthy blend of whole wheat flours, which makes for a delicious and healthy treat – ideal preparation for skiing the Marcialonga or cheering on athletes in the Tour de Ski!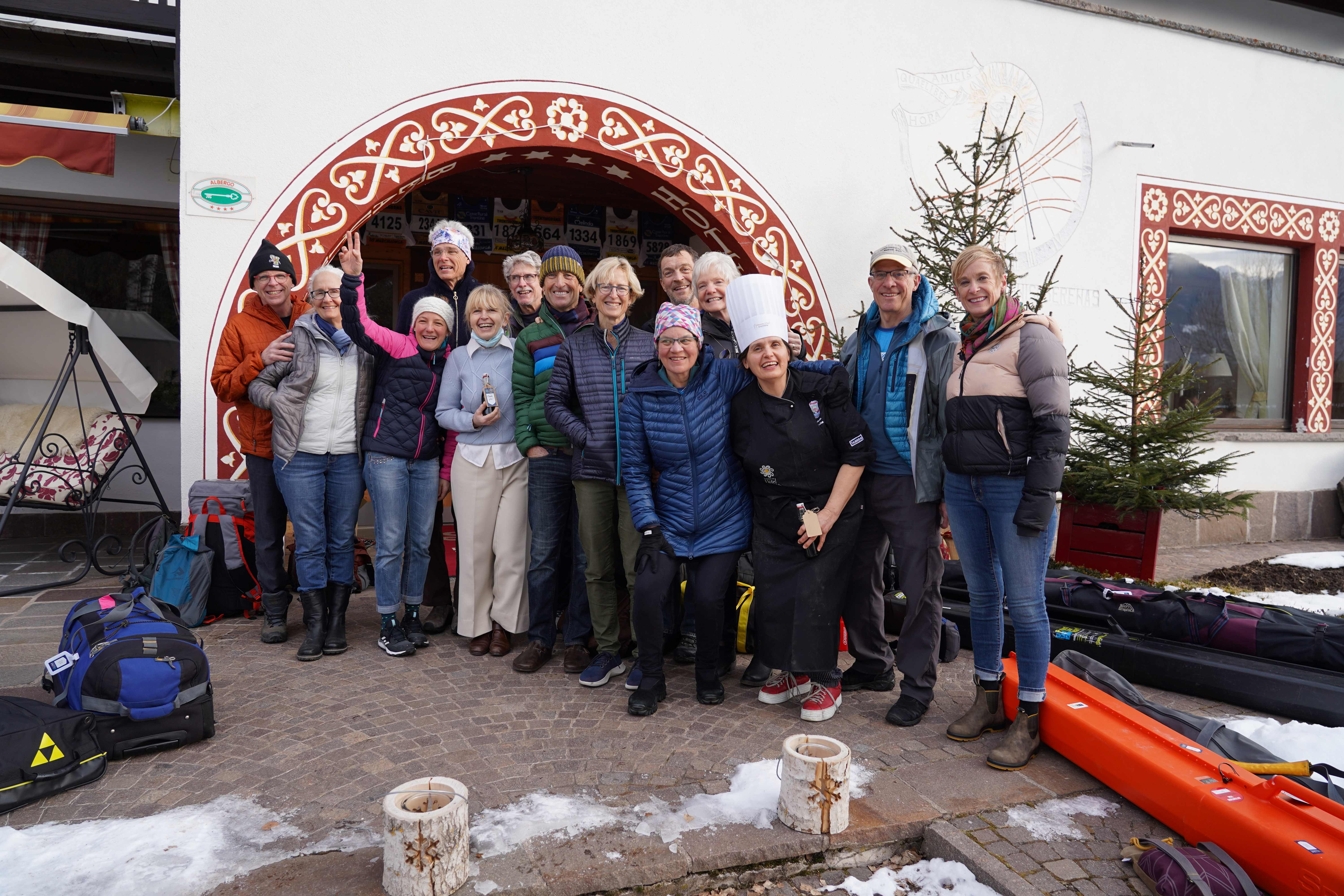 Often thought of as a uniquely Austrian pastry, in this part of northern Italy, strudel is a common dessert or afternoon snack that readily displays the mixing of Austrian and Italian cultures and cuisines. What is the secret ingredient in Italian strudel that makes it unique from Austrian? Olive oil. While Austrian strudel relies on butter, Italian strudel uses olive oil, which even makes this delectable dish vegan.
Want to try your hand at making this regional treat and taste the flavors of Alpine Cuisine in this skiers' paradise? There's still room on our Marcialonga & King Ludwig and Tour de Ski trips this winter! Reach out soon to save $200 / person when you sign up by Friday, September 1: info@lumiexperiences.com or 612-214-2861.